Confidence coach highlights the importance of grassroots action in the mortgage industry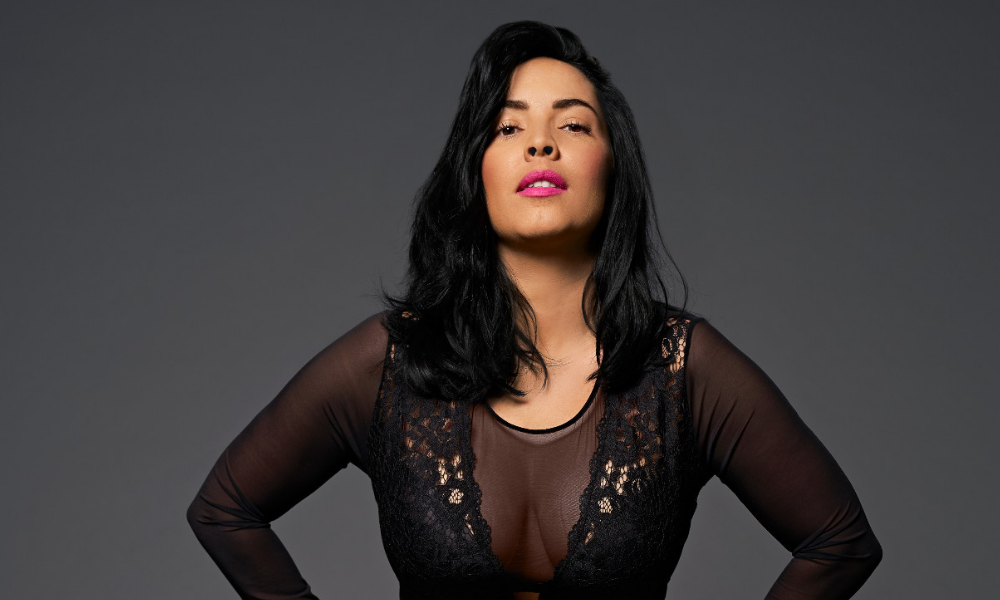 When Kirsty Dunphey of Up Loans wrote an open letter to the mortgage broking industry in order to encourage more female brokers to enter the Top 100, she did so out of concern that there were women writing large volumes who weren't putting themselves up for recognition.
According to entrepreneur and confidence coach Erika Cramer (pictured), to increase female representation in the industry, women need to take action to empower themselves. She echoed the sentiment expressed in Dunphey's letter to the industry.
"I think this topic she's trying to bring is, instead of wishing that more women had opportunity, why don't you become that woman so that you can become the example of what's possible?" she told MPA. "To do that, what is required is for us to put ourselves out there, for us to be vulnerable, for us to overcome our self-doubt.
"Some of us go, it's not for me, it's only for some women, when the reality is, she doesn't have superpowers – she's willing to put herself out there. Most of us want to watch and think that we can't do it. When I talk about women empowering women, you have to empower yourselves. Be the change you wish to see."
Dunphey told MPA that some women had responded to her letter by telling her that the Top 100 was "designed for men" and brokers operating in big cities who wrote larger volumes. The fact these brokers thought the ranking was designed for men was "very disappointing," said outsource Financial CEO Tanya Sale.
Read more: Broker calls for more women to enter the Top 100
"I don't know why someone would say they're designed for men," she told MPA. "This industry is not just male and female, we're multicultural, we're everything. This is why it's such a strong industry.
"I think it should move away from settlements. You've got to start looking at other components."
She said she knows countless amazing brokers who don't enter such rankings because they are not writing over $100 million a year.
"They're missing out on some really good recognition of brokers in our industry, male and female," she said.
Cramer said true representation happened at a grass roots level – even though being the change you wanted to see wasn't without challenge.
"Are you willing to make those steps? Are you willing to take the stand and show up and speak up and speak out?" she said. "If you are, it creates that effect where more people see themselves in you. They feel seen, heard and validated - they see a woman trying."
Of the high performing females in the broking industry, she said, "these women are incredible, and they actually have the ability and the capacity to do it, but the self-doubt gets them."
When it comes to improving female representation in the industry, Sale said the media had a big role to play, echoing the comments of Melbourne broker John Ng, who posted on LinkedIn about the lack of people other than middle aged white men who appeared on the covers of trade magazines.
Sale celebrated the strong female role models in the finance world such as ANZ GM retail broker Simone Tilley.
"Simone Tilley created the Doyenne Program," Sale said. "She is lifting the profile and recognition of women in this industry. My hat goes off to Simone Tilley and ANZ bank for doing that. We've got to see more and more things like that if you want women to become more interactive with things that are going on."
Tilley launched the Doyenne Women in broking program in August 2018 in order to inspire and encourage women to find comfort and confidence in their own voices and opinions. In an interview with MPA on the launch, Tilley reflected on a letter she wrote in her 20s to ask for a pay rise after discovering that a male colleague she had been asked to mentor was being paid 40% more than she was.
Read more: Women's voices count - ANZ
"There's a gap in women's voices and opinions in the media, and therefore there's an opportunity. It's about making women more present and more visible," Tilley said. "Sometimes I see women step back and let others – often males – do the talking. It's important for me as a senior leader in broking to provide a platform for other women to shine. That, I feel, is my obligation within this role – to really provide a genuine opportunity for others to have a voice."
For female brokers looking to excel and become successful, Sale recommended putting systems and processes in place that enabled them to be good business owners – not just good brokers. She said this equally applied to male brokers as well. Aligning yourself with the right aggregator who offered good support for you and your business was also crucial.
"There are a lot of different things, but for me, if you want to excel, look to educate the consumer," she added. "You're not just a broker, you are an educator and a business owner. That's how you will excel because the business will then flow."