The global pandemic has changed the way much of the world works. Colin D. Ellis explains why organisations need to redesign workplace culture in order to embrace hybrid working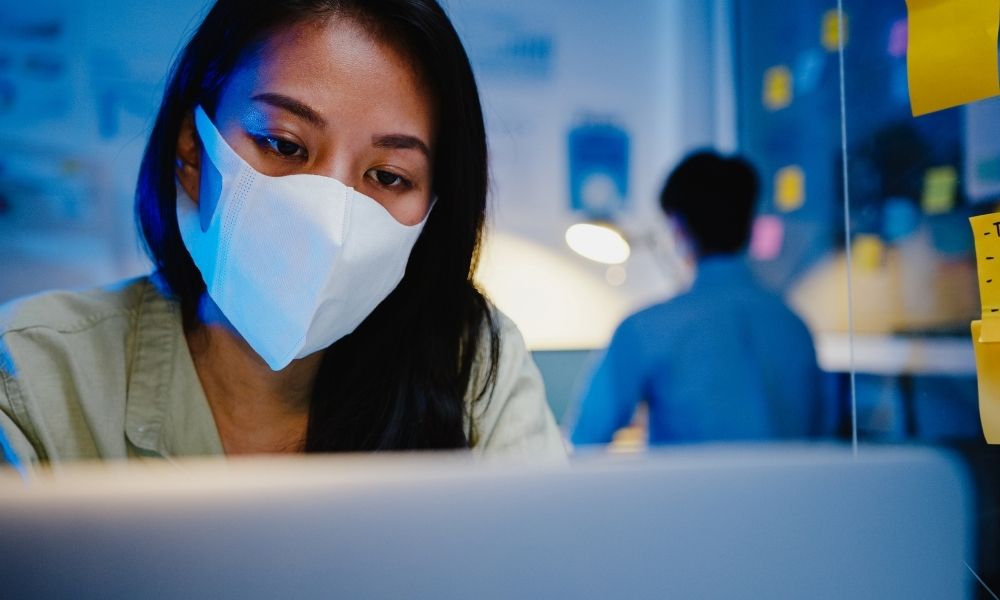 Culture, or the 'way we do things around here', is – and always has been – the biggest determinant of team and organisational success. When times are good, culture is invisible, save for the smiles on people's faces, the dedication with which they approach their work, their determination to get the best out of each other, and how they collectively celebrate their successes. When times are bad, culture shows itself everywhere.
O.C. Tanner's 2021 Global Culture Report found that stagnant cultures – ie those in which employees were disengaged and demonstrated poor behaviours – were 10 times more likely to be negatively affected in a crisis, and many organisations are still suffering the effects that the pandemic has wrought on the way they operate.
Conversely, the organisations that thrived during the pandemic were the ones that recognised that the way work was done had changed significantly, and as a result the micro experiences between staff would have to change too. They focused not only on the wellbeing of staff but also the interactions between them. They recognised the fear and anxiety that people felt, and created a space where it was both OK to talk about it and still bring their most productive selves to work.
In short, these organisations focused less on the tactical day-to-day of work and took a proactive approach to building emotional connections between people and redefining the culture they needed to be successful. If you're moving to a hybrid working model, you need to do that too.
Cultures that were previously designed for a model in which people were inter-acting face-to-face when located in the same space are no longer applicable. For hybrid working to be effective, the working culture has to be redesigned to suit this model. When redefining the culture required for hybrid working, organisations need to consider the following:
Personality and communication
The relationships between individuals are critical for productive work in a hybrid world, and this starts with people understanding themselves. The pandemic has affected everyone in different ways, so it's important to recognise this and for people to re-evaluate who they are now, and how this has affected their purpose in life. Once they have that knowledge, empathy for others becomes easier, and communication is strong.
Vision
One report at the end of 2020 found that only 30% of organisations surveyed felt that they had clear consensus on their new vision post-pandemic, which led to a detrimental impact on morale. The vision is an aspirational statement of what the culture is striving to achieve, and it should provide excitement around what's achievable in the next 12 months, not the goal pre-pandemic.
Values
Values should provide emotional bonds and be lived in plain sight in every interaction between staff members. These may have changed during the pandemic. One organisation I worked with added 'Vulnerability increases our humanity' to demonstrate the increase in transparency required to be successful in its hybrid working.
Behaviour
By far the biggest impact on culture during the pandemic was seen in the behaviours of employees. Fear, anxiety, confusion and anger have understandably undermined productive work at various stages during 2020 and 2021. Redefining the behavioural expectations of staff will increase responsibility and accountability and ensure that all staff understand where their opportunities for improvement and growth lie.
Collaboration
Implementing collaboration tools won't improve the way people interact unless there is agreement as to how people will use them and respect each other's need for time to do productive work. Technology should support collaboration, not get in the way of it.
Innovation
Microsoft is one organisation that saw a reduction in innovation as a result of not moving to a hybrid working culture. Tools such as Gather can be used to create casual interactions between staff that give rise to ideas, or hold online hackathons to generate a pipeline of creativity.
Too many organisations still leave the definition of working culture to chance, or else hope that it 'naturally' evolves to suit the new working conditions. It almost never does, and senior managers will seek to blame the new ways of working rather than their underinvestment in cultural evolution. Defining the culture required to meet the challenges or opportunities that hybrid work will bring needs to be done as early as possible. The world has changed, so the way work gets done needs to evolve to meet that.
Colin D. Ellis is bestselling author of The Hybrid Handbook: How to Set Yourself Up for the Future of Work and helps organisations around the world to transform their working cultures.