Data points to the property market cooling, but what will this mean for brokers?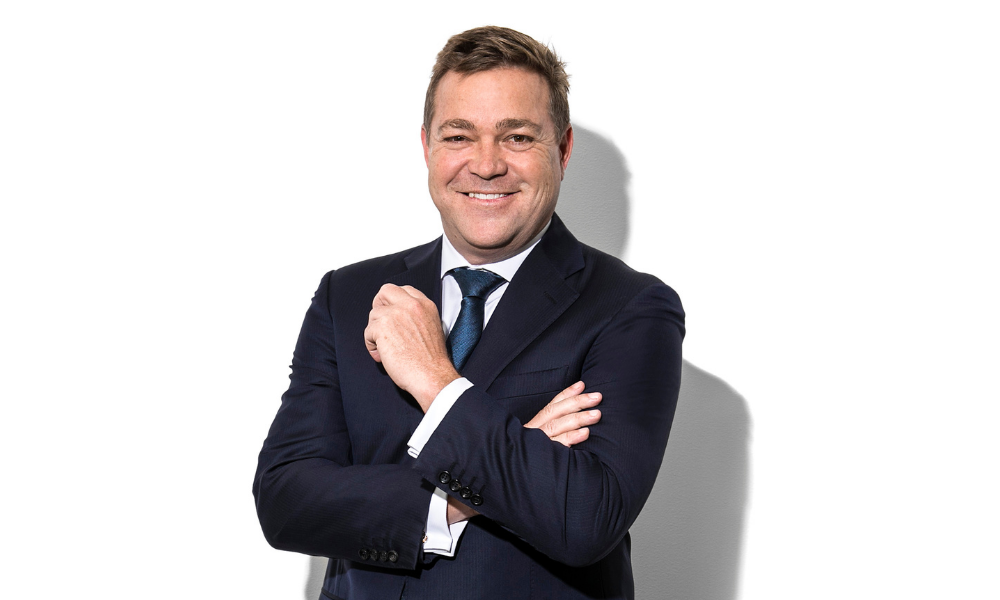 After 12 months of frenzied property market activity in Australia, brokers across the country are sure to be looking forward to a well-earned break over Christmas. While it's hard to predict what lies ahead in 2022 given the uncertainty caused by COVID, according to Loan Market executive chairman Sam White (pictured), the market is likely to be different to the one we saw this year.
"I think we'll see a change in the market conditions," he told MPA. "I think it's clear that it can't keep running as fast as it is."
Indeed, recent CoreLogic data has suggested that much of the heat has started to come out of the market in recent months. While values are still rising, November held the smallest increase nationwide since January, with softer price growth trending ever since the March peak of 2.8%.
"Virtually every factor that has driven housing values higher has lost some potency over recent months," CoreLogic research director Tim Lawless said of the results. "Fixed mortgage rates are rising, higher listings are taking some urgency away from buyers, affordability has become a more substantial barrier to entry, and credit is less available."
Read more: House prices see smallest gain since January – CoreLogic
This trend towards a slowdown has also been evident in auction clearance rates, which have declined in some of Australia's most heated markets recently. According to CoreLogic, in Sydney last week only 841 properties cleared out of the 1,249 so far accounted for, with the preliminary clearance rate standing at just 67.33%. This is the first time the preliminary clearance rate has dropped below 70% since September last year.
While White couldn't say exactly how market activity would look, he said there were a few factors that brokers should consider in order to meet this shift.
"I think that we'll see increased expectations from customers around our ability to respond to them how they want," he said. "There'll be a lot of talk around how we keep in touch with existing clients to add value and how do we give faster answers to customers and do that within the regulatory environment we're in?"
After a busy 2021, many brokers have grown their client books. The challenge will now be keeping in touch with so many clients and offering them a service that is second to none, he said.
"We have adapted to best interests duty, it's now a matter of how we can make sure we keep that communication with our customers up as our customers have gotten bigger and bigger," said White. "How we keep that service level up for more people is going to be one of the things we're all going to work on together.
"We're going into an environment where rates are going to rise, so there will be different types of discussions we are having."
Data security was another challenge he anticipated for the year ahead.
"As we all become more and more digitised and move more into technology that information security is going to be on people's radars," he said. "At the moment we don't talk a lot about it, but next year that will be a much bigger discussion."
But with challenge comes opportunity. White said he was focusing on a range of opportunities stemming from open banking and the digitisation of lending. These included customer engagement capabilities, particularly finding ways that customers could save money through cashflow management.
"One of the opportunities with open banking will be, can we help them to save money through getting better deals on some of their bills, not just on savings in interest?" he said. "I think more and more good brokerages are going to start to look at how they help customers save money as much as save interest."
Read more: How to pay off a mortgage faster
Speed to 'yes' is also an opportunity created by the digitisation of lending, as a potential convergence between neobanks and "normal" banks takes place.
"More and more banks are investing in their systems and digital capacity," he said. "We're going to see faster turnarounds, I hope, and that's going to provide some good opportunities for brokers. We're very keen to work with lenders around that.
"It's been a real tumultuous period for a lot of people in our industry over the last few years. I think the next couple of years are going to be quite exciting. Seeing how lenders are leaning in, I think there's going to be some good solutions for brokers and customers in the next couple of years."