Head of industry association unpacks how the end of lockdown will impact market activity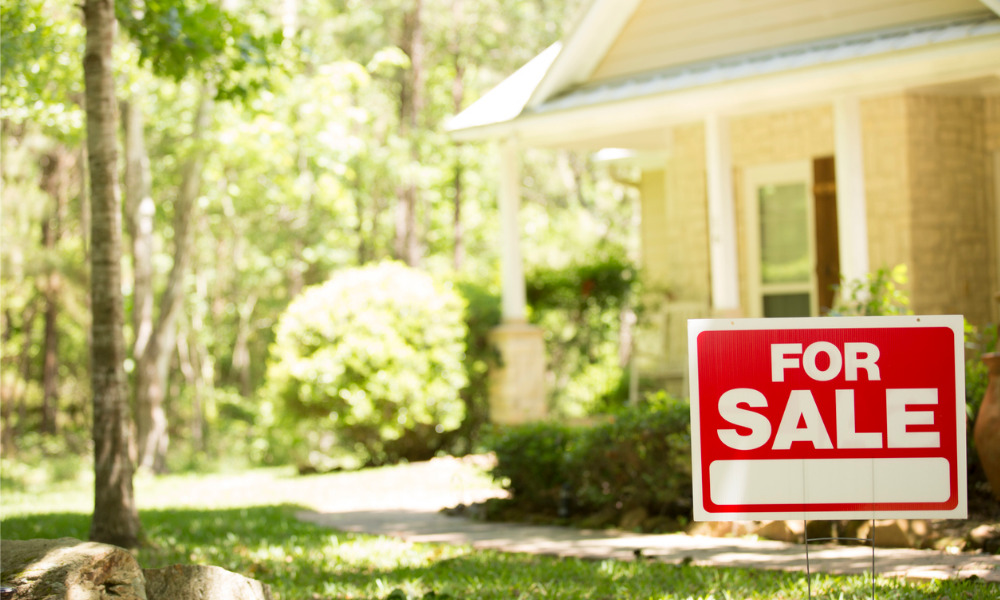 While a lot of Sydneysiders have held off listing their properties for sale because of the extended lockdown, according to REINSW CEO Tim McKibbin, current market conditions are actually in the favour of sellers.
"In all my years of talking about the market, I'm often asked where is a good place to buy and when should you list a property?" he told MPA. "I've never given that sort of advice, but I have to say now, for the first time, I'd be saying that for a vendor, now is a good time to be putting your property on the market. I would do it now rather than waiting until we came out of lockdown or got further into spring."
He pointed to recent auction clearance rates in Sydney being consistently above 80% despite in-person auctions not being allowed.
"The data speaks for itself," he said.
In terms of supply, there is only about two thirds of properties available out of the expected number of listings for this time of year. This is in contrast to strong demand, with 100% of expected buyers looking for properties – and doing so on a "full-time" basis, said McKibbin. Market watchers have suggested that summer could be the new spring this year as sellers wait for lockdowns to end before listing their properties for sale. The NSW government recently announced its roadmap out of lockdown, with restrictions anticipated to ease next month after the population achieved 70% vaccination.
Read next: How this spring property selling season compares to last
McKibbin said once this happened, more stock would enter the market, which would invariably tip the scales away from the seller.
"If you wait to put your properties on the market when we come out of lockdown or later in spring, I think that a lot of other vendors are probably waiting for the same thing," he said. "The number of buyers in the market isn't going to increase but the number of vendors I suspect will increase, which, means the vendors' competition for a buyer is going to diminish a little bit."
While most travel outside of Sydney has been banned for the past couple of months, the greater Sydney lockdown hasn't posed much challenge for regional vendors, said McKibbin. He said there had been a second wave of city dwellers moving to the country during the Delta outbreak, with Sydneysiders still allowed to travel to inspect properties they intend to live in.
"The regional markets are pretty strong," he said. "There has been another migration of city people out to regional areas."
McKibbin said in property sales across the state, more than $1 billion was collected by the government in stamp duty during July – a record for that month.
Byron Bay on the NSW far north coast is one example of how demand from treechangers has benefitted vendors. McKibbin said the median house price in the area went up 37% in 2020. Other markets that have performed well since the start of the pandemic include Albury, Dubbo, Wagga and Armidale.
Sydney has also performed well in recent months. McKibbin mentioned a recent news article that claimed the median house price was increasing by $1.50 a minute in the harbour city. This unusual metric would no doubt speak volumes to the number of first home buyers struggling to get a foothold on the property ladder.
Read more: APRA concerned about housing market – but no regulatory brakes yet
Returning expats were a big factor in the strong demand that market analysts failed to account for when they predicted a property crash last year, he said. While immigration has stopped and there are 150,000 less people looking for a home, more than 500,000 expats have returned to the country since the start of the pandemic – and they are still coming back at a rate of around 3,500 a month, he explained.
"That along with very low interest rates is fuelling the market," he said.
While auctions have moved online during lockdown, there hasn't been any real hesitancy from buyers, said McKibbin. There have also been many instances of Sydneysiders purchasing in regional areas without seeing properties in person.
"That's an indication of the strength of the market," he said.
While he believes current market conditions are the best for vendors due to the lack of stock, he doesn't foresee prices falling over the next 12 months.
"I think it was Isaac Newton's first law that a body in motion will remain in motion unless something impacts it," he said. "I think that the market will continue doing what it's doing now unless something impacts it. If the number of purchasers in the market starts to dry up or reduce, that is going to reduce the competition for property. That will, of itself, stabilise market growth.
"But I can't see that happening in the foreseeable future. If there was more stock coming to market that would similarly do it. We'd have more property there to satisfy the demand, therefore the competition for each property would diminish. If interest rates went up sharply that would also impact it, but until something like that happens, I think the market will continue to chug along as it is."