Offering a technological solution so that Australians from all walks of life can stay on top of their money, 86 400 also boasts diversity and inclusion in its workplace to ensure its service meets the varying needs of society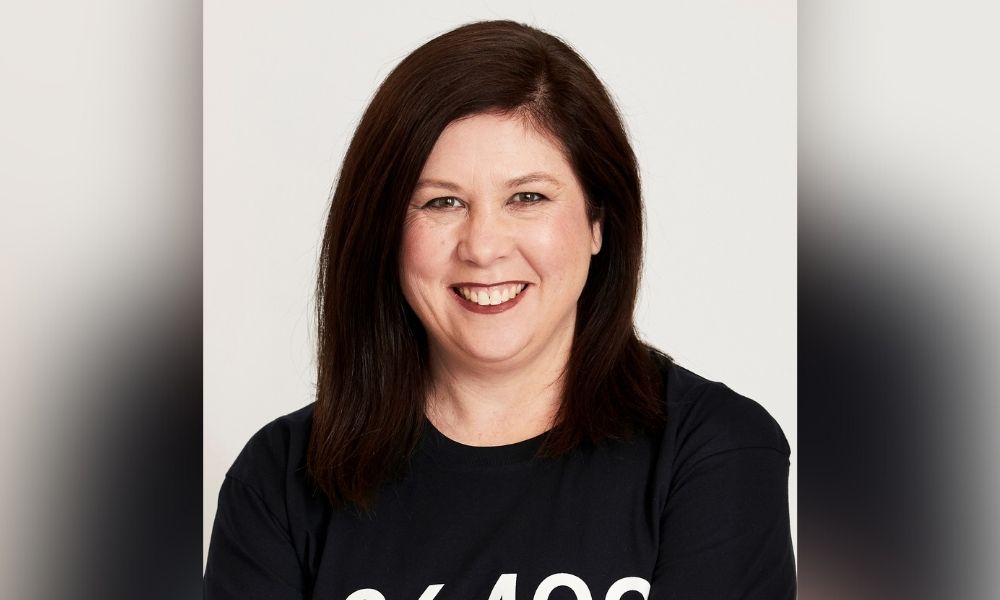 In the two years since 86 400 launched, it has continued to go from strength to strength. After stepping into home loans in 2019, partnering with more and more aggregators and being bought by NAB this year, the smartbank has outlasted and outshone its competitors in the fintech space.
As the head of lending at 86 400, Melissa Christy juggles her role in growing its mort-gage book as well as being mum to two kids – an 11-year-old boy and nine-year-old girl. And if that wasn't keeping her busy enough, she has also been focusing on renovating and improving her home.
"Despite being in lockdown, it's been a great time to get those jobs done that you have been meaning to do for a while," Christy says from her home in Sydney.
Over the last 12 months, Christy's primary objective has been building and growing 86 400's home loan business, continuously improving its origination experience and making product enhancements to appeal to more customers in the current home loan environment. In June 2021, the bank launched its first direct-to-consumer mortgage offering, and Christy has been working on developing this online mortgage origination channel with its design team.
A diversity of perspectives
Prior to joining 86 400, Christy worked at Virgin Money for almost five years, where she developed and launched the bank's home loan business into the broker channel.
She says her experience as a successful woman in finance has been great, and she enjoys working in an industry where there are lots of opportunities to develop and grow, adding that she has worked with some amazing people. In particular, Christy believes mortgage broking is an excellent career path for women who love being around people and helping them achieve homeownership or their financial goals. It can also provide more flexibility for women who may be juggling kids and full-time employment.
Supporting diversity and inclusion, Christy says it's "at the heart of our organisation". Employees range in age from their 20s to their 60s, the team is a good balance of males and females, and an impressive 19 languages are spoken across the business, a figure that's growing all the time as the team expands.
"Our business needs to represent the changing life stages of all our customers: the different ages, the different types of customers from different places," Christy says.
"The fact that we have a diverse team means we can provide a better customer experience for everyone, because we're not all of the same mould; we're from all different walks of life, we're from different countries, we're different ages. So we see the different perspectives of different customers, and we can design with all of them in mind."
Understanding those customers has allowed the bank to craft its offering to appeal to a wide range of people, from those just starting out to those with decades of financial experience. Christy explains that the bank uses relatable human language, rather than the usual legalese, so that customers can understand exactly what 86 400 offers no matter their experience.
The bank also offers a variety of home loan options so brokers can fi nd the right fi t for their clients, whether they are first home buyers or wealth builders looking for the perfect investment property.
"From day one, our products and experiences have been designed to help every Australian take control so they can feel on top of their money," Christy says.
Staying ahead of the competition
The smartbank's range of home loan products includes a couple of newer products that are out on the market. Its 'Neat' and 'Own' home loans boast great rates, an easy application process, and support from a local team.
"We're constantly improving our offerings and overall experience, and over time we will be able to appeal to a wider target market," Christy says.
"We continuously aim to keep ahead of the competition and be the best lender in the market."
While it was unclear at the start of the COVID-19 pandemic how the industry would fare, 86 400 has seen "amazing growth" over the past 12 months, adding more than $600m to its home loan balance sheet in the last nine months alone.
On top of that, customer feedback has been positive, with the bank constantly trying to improve its Net Promoter Score.
"We are truly appreciative of all the brokers that have become accredited and helped us get here – we know it's a new way to submit an application that is different to what they do with every other lender," Christy says.
Asked why she thought more and more customers were turning to a smartbank like 86 400, Christy says she believes it's because technology is at the forefront of everything the bank does. It is constantly keeping up to date with changes in the market and aims to make the lives of its customers easier with its processes and app accessibility.
Not to mention the "incredible customer service" from the in-house team, and great products and rates on offer.
As 86 400 looks to the year ahead – although there remains some uncertainty due to COVID – the bank is focused on its merger with UBank as it ensures a smooth transition for the business and its customers.
"Our constant focus is on improving our broker and customer experience, making sure that our app and products are consistent with the ever-changing market. We aim to expand eligibility as wide as possible to appeal to more customers even after the merger has been completed," Christy says.