Expert shares the measures brokers can take to protect their clients' data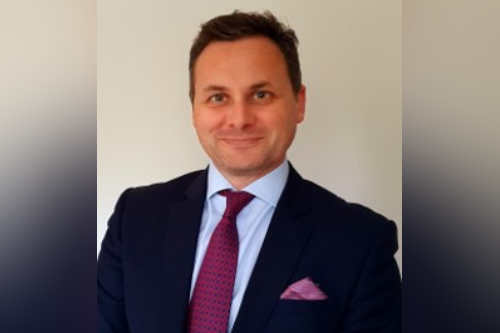 Ransomware and other cyber threats are increasingly common for businesses in Australia. The reality is every organisation, large or small, is a target for a cyberattack and the need to prepare against threat actors before experiencing the proverbial gun to head has never been more important.
Given the nature of information flowing through the financial services sector, threat actors pose a significant financial risk to businesses and their customers. Unfortunately, most companies adopt a remediation approach following a security breach to fix the issue and move on. In contrast, however, the financial services industry needs to protect customer data by building better resilience and applying a preventative mindset to cyber threats and attacks.
Having transformed Equifax's security program after experiencing cyber challenges first-hand in the US, we understand the supply chain risks and the impact to customers and the entire business.
Here's what we've learned on important measures in protecting against cyberattacks:
Improve cybersecurity hygiene
Protecting the company's critical infrastructure should be paramount when considering cybersecurity hygiene. With cybercriminals becoming more sophisticated in their attacks, any system is an entry point for potential threat actors. For financial services, this could mean a data breach or ransomware attack where the company is locked out of its network for a critical period. Good cybersecurity hygiene steps include:
A mindset that a cyber incident will happen
Planning for what that will look like
Access management - knowing who has the right level of access and why. This involves restricting administrative access and providing users with tools for good password management
Data management – backing up data and testing recovery, equally applying encryption across resting and transit data, but also remembering good key management
Multi-factor authentication - a must-have for all remote access as well as users that perform privileged actions or access sensitive data
Test and simulation – taking key systems offline and simulating a period of down-time
Situational awareness - As the adversaries continue to improve and shift their ways, so must our ability to make our staff aware. Structured phishing simulations and continuous end-user awareness programs do help
Conducting business walk-throughs of how to respond
Hackability
With technology accelerating in every aspect of our lives, cybersecurity is now a daily reality for companies. Cyberattacks have long evolved from the lone hacker attempting to penetrate a company's security perimeter – instead, sophisticated criminal rings or nation-state actors are looking to exploit governments and economies. Brokers need to think as threat actors do, rather than a business entity bound by process.
Threat actors are enticed by the level of monetary gain, which makes brokers' access to customers' financial information so appealing. Working openly with peers, partners, and customers to have a holistic industry approach to tackling emerging cybersecurity challenges can support brokers with meeting potential cybersecurity threats head-on.
Build cyber resilience
Equifax in the US experienced the implications of a significant data breach so we understand how crucial building cyber resilience can be for a business and its customers. Taking the learnings from this lived experience, our business headquarters invested US$1.5 billion in security and technology, the largest investment in our 122-year history.
A core aspect of building cyber resilience is understanding the cyber threat landscape and how this aligns with the business's strategic goals. By planning and testing response scenarios so your teams can assess risk at any given time and calculating cybersecurity expenditure in line with business priorities, the entire company will be primed to operate with an always-on, future-state mindset against threat actors.
Company culture
Prioritising security should be driven from the top. Cyber risks impact all aspects of the business, not just technology - consider the roles of boards, management, teams and individual staff when planning your resilience simulations. Furthermore, think about information security when formulating business direction and consider and plan the level of investment into cybersecurity separate to considering 'technology' costs.
Security is an arms race and to avoid being in the firing line, we must continue to prepare ourselves and help other companies defend against emerging threats. By embedding security into your company DNA, you help establish the expectation that security is everyone's responsibility.
Wayne Williamson – Chief Information Security Officer, Equifax | A/NZ
Wayne has over 20 years' experience across Information Security and Cyber Resilience spanning large financial organisations within Australia, UK and Europe.
Prior to joining Equifax in August 2020, Wayne held senior roles at Allianz Australia as the Chief Information Security Officer, the Commonwealth Bank of Australia as an Executive Security Officer and abroad at KPMG (UK) and Royal Dutch Shell (UK/Netherlands) as a Security Executive advisor focusing on information protection, business resilience and cyber strategy delivery.