Financial services industry among worst for gender pay gap, reports show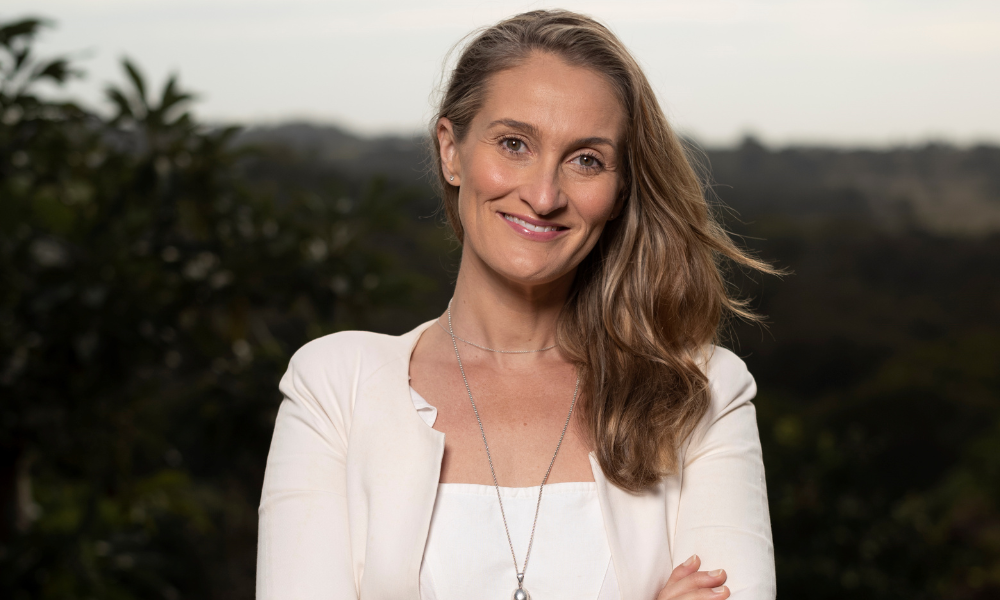 Flexible working arrangements spurred on by COVID have improved job opportunities for Australian women but there's still a long way to go when it comes to achieving economic gender equality, according to two high-profile reports.
The Financy Women's Index for the December 2021 quarter finished 1.6% higher at 72.3 points, compared to 71.2 points in December 2020, aided by a closing of the gender gaps in employment, ASX 200 board positions and unpaid work. It will now take 59 years to achieve financial gender equality in Australia, down from a revised 76 years in 2020, based on the worst performing area of progress – unpaid work.
The FWX provides a comprehensive picture of gender equality and women's financial progress across the Australian economy each quarter.
Data from the FWX suggests that more flexible work arrangements and better division of unpaid labour has enabled women to spend less time on unpaid work overall, whilst men are spending slightly more of their overall time in this area.
FWX author Bianca Hartge-Hazelman (pictured above) said 2022 presents a once-in-a-lifetime opportunity for Australia to consolidate the gains of 2021 towards economic gender equality.
"The significant reduction in the timeframes to equality has surprised the FWX Advisory Board because we expected that the unpaid workloads of women had probably increased as a result of home-schooling and working from home during the lockdowns," Hartge-Hazelman said. "But in fact, women appear to have been working more than ever in paid employment, although for less financial reward than men. While it is encouraging to see a greater balance in paid and unpaid work between women and men, if this is to be a long-term a structural shift, then it is vital that we also see female workforce earnings keep up, especially in those hard-hit services areas like health."
The December quarter showed a 2.2% drop in the gender pay gap, which has now reached 14.2%.
Hartge-Hazelman said the financial services sector was a disappointment when it came to closing the gap.
"It's sitting at over 20%, which is one of the highest gaps that we've got as a national average," she said. "That's despite us having a reasonably diverse landscape when it comes to women and men, but where it's not diverse is in leadership positions and that's where we get this bigger pack packets are really affecting the averages when it comes to the gender pay gap."
Data on average weekly wages showed men were earning significantly more than women, Hartge-Hazelman said.
"That's affected by bonuses, and those senior CEO, chief financial officer roles being held predominantly by men," she said. "So there's a need for a shift to take place in there to bring more balance in terms of pay equity and to get women into roles that are otherwise seen, still today, as a predominantly a male space or more suited to men."
Hartge-Hazelman said while gender equity had improved for women during the pandemic, it would need to be ongoing trend before one could say it was more than a temporary blip and was a structural shift.
"My hope is that it is the latter, because we know a lot of employers have embraced this need for remote working and I think this shift's going to be a positive for the financial services industry."
The gender pay gap in senior roles could be more than $100,000, according to data from the Federal Government's Workplace Gender Equality Agency (WGEA).
"There's definitely more work to be done. I think financial services is critical to leading the way and we're already seeing that from big banks, but we do need that to filter its way through and to break down stereotypes in traditional male-dominated roles and also value the work women are doing in non-managerial role," Hartge-Hazelman said.
The latest annual gender equality report card from WGEA, also released on Friday, shows small improvements in results barely making inroads on the overall persistent and sizeable pay gaps, and decision-making structures still dominated by men.
All Australian employers with a workforce of 100 or more employees are required annually to provide gender data to WGEA, such as the number of women they employ and gender pay levels.
WGEA director Mary Wooldridge said despite small improvements, about 85% of employers still posted pay gaps in favour of men, and there are pay gaps across every industry and occupation.
The three industries with the biggest pay gaps are construction (30.6%), financial and insurance services (29.5%), and the professional, scientific and technical Services (24.7%) industries.
Wooldridge said the agency's eighth year of gender equality reporting does show employers have increased their support across areas like flexible work, paid domestic violence leave and parental leave, but also highlights the concerning absence of women's voices in the workplace where it matters most.
"From the very top down, women are undervalued in Australian businesses and underrepresented where decisions are made," Wooldridge said. "Our latest insights show this pattern clearly: 22% of all boards still don't have a single woman in the room; and about three-quarters of all boards have a vast majority (over 60%) of men. Of those heavily male-dominated boards, only 12% have set a target to increase the representation of women, and on average that target is only 35% – not even what is generally considered a balanced board."
The WGEA report revealed that less than one in five CEOs are women, but with 47% of managerial promotions going to women, for the first time women now account for over four in 10 (41%) of all managers (up from 35.9% over eight years).
"There need to be clear pathways for women to work in the right line roles so they can take the next step to leading organisations," Woolridge said. "New WGEA analysis shows men are twice as likely to be highly paid than women in Australia, with salaries of $120,000 or more, while it's virtually the reverse for women, who are substantially overrepresented at the bottom level of all earners."
Despite the high ranking pay gap, WGEA data showed the finance industry had undergone one of the strongest reductions over time, reducing its gender pay gap by 9.2pp over eight years. This industry also has the highest proportion (76%) of organisations who have conducted pay gap audits.
"Nearly half of employers who did a pay audit took no subsequent action, many believing the gaps identified are explainable or justified. However, just because a pay gap is understandable doesn't mean it's right: action can and should be taken," Wooldridge said.
Hartge-Hazelman said she was encouraged by the increasing number of groups set up by women, often through social media, actively banding together to push for better equity outcomes. A number of groups involved female mortgage brokers.
"A lot of those groups reflect small businesses," she said. "We want to see large financial players take the lead here, and we are beginning to see that – the big banks are doing a lot better in terms of board gender diversity and leadership and they've got good mentoring programs, and we need that to support the pipeline of women into leadership roles. But we also need to recognise the element of gender bias still prevalent in the industry, which does make it difficult to cut through and sustain your career trajectory in certain roles; that's what given rise to these groups."
Hartge-Hazelman said the groups were important for networking.
"The one great thing that men do really well is that they network fantastically – the more we (women) can do that, the more collectively we'll have success in breaking through and achieving change for the financial services sector."