BizCover is concerned that the risks around cybercrime for businesses are increasing and expects complacency to evaporate as the costs of exposure become starker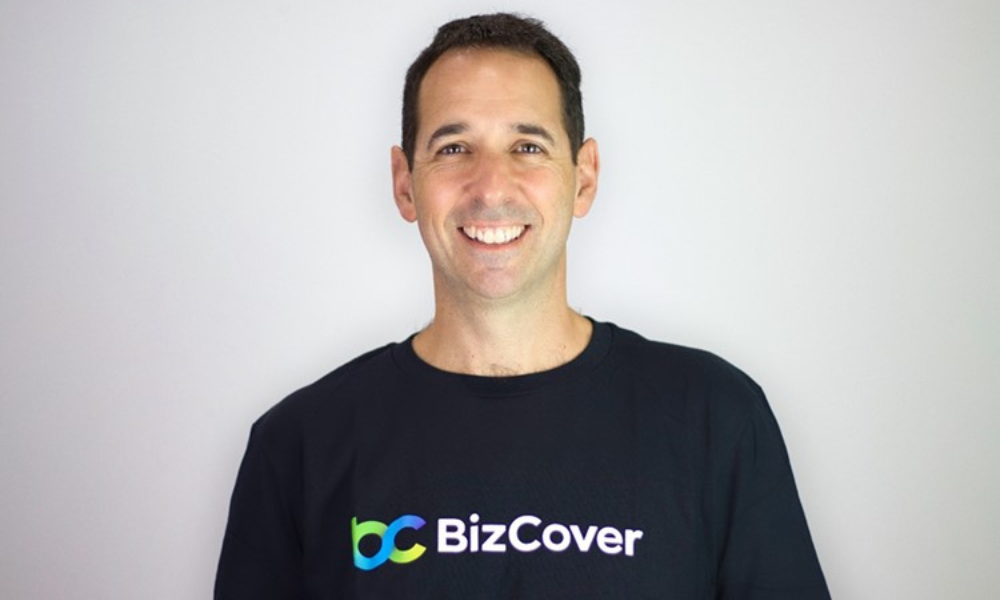 This article was produced in partnership with BizCover
Michael Gottlieb co-founded BizCover in 2008 to provide Australian and New Zealand SMEs with a more efficient and transparent way to purchase business insurance. He has founded four insurance businesses since 2001 – all of which are leaders in their segment.
Cybercriminals are following the money.
Concern among business owners is starting to grow after several high-profile cyber-attacks exposed the risk of cybercrime to Australian businesses.
As cyber criminals get smarter and find new ways of extorting their victims, industries like mortgage broking face more risk than ever. Dealing with a cyber-attack is not cheap, with the average cost per cybercrime reaching a record $63,500 per incident for small and medium businesses in Australia.
"The risk of cybercrime is increasing, and business owners are looking at ways to protect their business as a cyber-attack can have a devastating financial and reputational impact on them," says Michael Gottlieb, CEO and Founder of business insurance service BizCover.
Earlier this year, BizCover's 2022 Small Business Bravery Report found that cybercrime, data breaches, or fraud was the most concerning risk for small businesses, with 31% flagging it as their key risk. Yet only 7% of these businesses had Cyber Liability insurance.
However, the complacency around Cyber Liability insurance is changing.
"With more high-profile cases in the news, we have seen 100% annual increases in the number of enquiries about Cyber Liability insurance," says Gottlieb.
Why should brokers be concerned about a cyber-attack?
Since brokerages store vast amounts of data, including sensitive client information and details around high-value transactions, the consequences of a cyber-attack can be significant and far-reaching.
A data breach can put clients at increased risk of falling victim to fraud, negatively impacting them for years.
"It may be due to a lack of knowledge, a financial decision, or the belief that it only happens to the big guys, there are many reasons why a brokerage may not purchase cyber insurance," says Gottlieb.
"But what needs to be considered is that brokers will be left to deal with the financial and reputational consequences of a cyber-attack if safeguards like Cyber Liability insurance are not in place."
Gottlieb says that Cyber Liability insurance is a great way to help protect mortgage brokers from a wide variety of costs related to cybercrime.
This includes cyber extortion, where cybercriminals demand a ransom payment in exchange for compromised data or services – similar to what was seen in the recent Medibank and Optus attacks.
Cyber Liability insurance* can also cover:
Network security breaches
Data breaches including theft or loss of client information
Business interruption costs
Forensic investigation into the cause or scope of a breach
Data recovery costs
Crisis management costs to protect or mitigate damage to your brokerage's reputation resulting from a cyber attack
Loss and legal costs, including fines and penalties resulting from a third-party claim for data or network security breaches against your brokerage
Gottlieb urges brokerages not only to consider Cyber Liability to cover the impact of a cyber-attack but also to look at risk mitigation strategies such as:
Multi-factor authentication
Password protection
Limiting access to sensitive material
Train staff on safe cyber practices
"While these strategies can reduce the chance and severity of an attack, they will not be there to protect you if cybercriminals do succeed," he says.
"Cyber Liability insurance is designed to safeguard your business from the impact to your reputation and finances that an attack can bring."
*This information is general only and does not take into account your objectives, financial situation or needs. It should not be relied upon as advice. As with any insurance, cover will be subject to the terms, conditions and exclusions contained in the policy wording. © 2022 BizCover Pty Limited, all rights reserved. ABN 68 127 707 975; AFSL 501769
BizCover is Australia's largest online business insurance service for small businesses. BizCover allows small business owners to compare and get quotes for multiple products from market-leading insurers, providing a simple experience through one online platform. Over 180,000 Australian SMEs currently protect their business through BizCover's proprietary platform across thousands of occupations. To date, BizCover has sold over one million business insurance policies using the technology in Australia, New Zealand and the US.