Group enjoys exceptional half-yearly results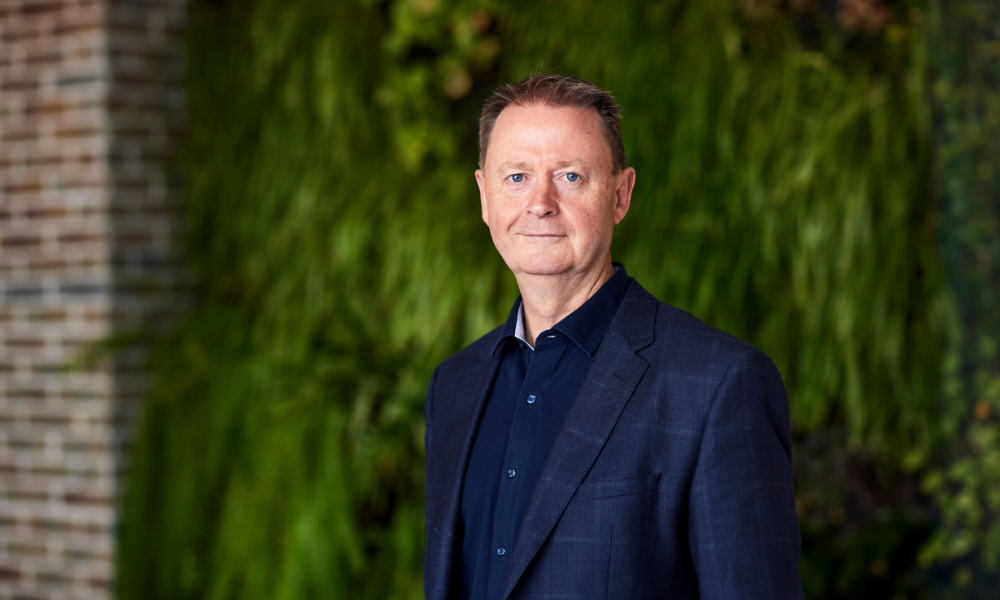 The strength of the Australian residential property market has contributed to outstanding half-year results for REA Group.
The global property giant, which owns real-estate related businesses across Asia, North America and Australia, including broker franchise network Mortgage Choice and realestate.com.au, released its results for the half-year ended December 31, 2021, on Friday.
REA Group year-on-year revenue was up 37% to $590 million, while EBITDA (including associates) rose 27% to $368 million and net profit increased to $226 million, up 31%.
The results include the consolidation of REA India from January 01, 2021, and Mortgage Choice from July 01, 2021. The REA Group board has decided pay an interim dividend of 75 cents per share fully franked, a 27% increase on the prior year.
"REA Group delivered an exceptional first-half result as the business continued to successfully navigate the impacts of the global pandemic," said REA Group CEO Owen Wilson.
"As anticipated, the removal of COVID restrictions saw a wave of new listings on realestate.com.au, with sellers making up for the time lost in lockdown and taking advantage of the significant buyer demand.
"Combined with record take up of our premium listing products in residential and commercial, we delivered very pleasing revenue growth."
Wilson said flagship site realestate.com.au continued its position as the number one address in
property.
"In October, a record of 145.5 million visits to realestate.com.au were achieved and the site has grown to be Australia's seventh largest online brand," he said.
REA Group revenue growth was underpinned by increases in all major lines of business, including a 31% increase in Australian residential, reflecting a strong market recovery despite the impact of Melbourne and Sydney lockdowns in the first quarter.
Core operating costs, excluding acquisitions, increased by 17% during the half. This reflected reduced operating costs in the prior period as the group navigated through COVID uncertainty, continued investment to deliver strategic initiatives, and higher salaries in a tight labour market.
REA Group's Australian financial services revenue, which includes Mortgage Choice, was $41 million, up 24% year on year on a pro forma basis assuming the group owned Mortgage Choice in the prior period.
Wilson said revenues benefited from a 39% increase in settlements, driven by continued broker network growth and increased productivity in a buoyant housing market, partly offset by higher broker payout ratios.
"The Mortgage Choice integration is progressing well, with plans announced to transition Smartline brokers to the Mortgage Choice platform, and to rebrand the combined business to Mortgage Choice in 2022," he said. "The integration is expected to be completed by Q3 FY23."
In terms of Australian property and online advertising, which includes leading residential and commercial sites realestate.com.au and realcommercial.com.au and data business PropTrack, revenue was up 25% to $525 million.
Residential revenue rose 31% to $387 million, benefiting from a number of factors including national new listings growth of 17% and increased depth and premiere penetration and an 8% national contracted price rise from July 01.
Wilson said commercial and developer revenue rose 7%, driven by price changes and increased penetration, despite the negative effect of Sydney and Melbourne lockdowns in the first quarter.
He said residential property market conditions remained positive, with high levels of buyer demand underpinned by increased supply in late 2021 following the end of lockdowns. January 2022 national residential new listings were up 14% YoY, with Sydney listings increasing 19% and Melbourne up 5%.
"REA Group has emerged from another disruptive year in excellent shape, and we expect the favourable market conditions to continue into 2022," Wilson said.
"While COVID and the federal election may throw some curveballs, the effect on our market should be temporary. We are excited about new products scheduled to enter the market this year, as well as the excellent progress we have made with our adjacent businesses."
Overseas, REA India has delivered revenue growth of $24 million, up 125%. This was driven by Housing.com's property advertising business achieving audience growth of 55% year on year.
The group also has a 20% investment in Move,Inc, which operates leading North American property portal realtor.com. Move revenue rose 19%, mainly through lead generation and referral model growth.
REA Group also has an 18% stake in PropertyGuru Pte.Ltd (Property Guru), contributed an equity accounted loss of $4 million in H1 to core group EBITDA. Property Guru operates leading property marketplaces in Singapore, Vietnam, Malaysia and Thailand.