Interstate migration, reasonable house prices, and infrastructure spending ahead of the 2032 Olympics are all factors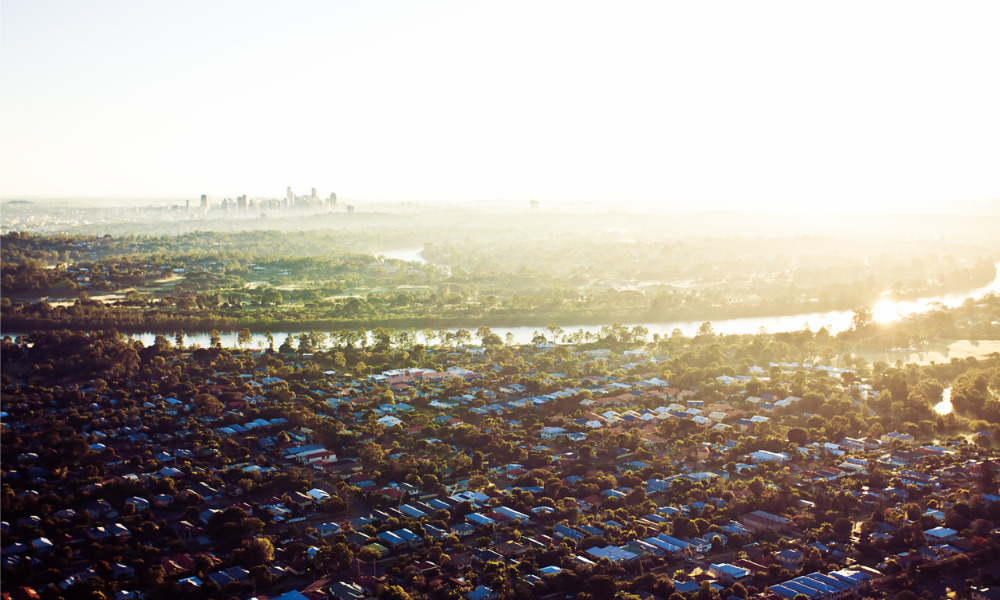 Why choose Brisbane?
The longer-term reasons that Brisbane is a wise choice for property investments in 2022 include interstate migration, relatively affordable house prices, and significant spending on the city's infrastructure for the 2032 Olympics. In the shorter term, Brisbane would be a good choice for investment because the COVID-19 pandemic may still be putting the brakes on increasing property prices, particularly if interstate travel is restricted and if international borders remain closed. Beyond these factors, Brisbane will most likely be the market to watch this year—and in the future.
Annerley
According to research, suburbs such as the inner southern suburb of Annerley that are in close proximity to the main Olympic venues are showing the highest price increases. If that research is accurate, Annerley will be ripe for property investment. Annerley is also beneficial because it is close to the University of Queensland, the Pacific Motorway, and the Princess Alexandra Hospital. With a median house price up to $825,000, Annerley boasts a rising sales activity, a low vacancy rate, and an especially strong price increase in the last quarter.
Chermside West
With Chermside West in the process of gentrification, this sleeper suburb is likely to rise in popularity just like its sought-after neighbour, Chermside. Chermside West's proximity to two major hospitals, the Craigslea School catchment, and a plethora of green space make it an increasingly attractive option. It is also home to the popular shopping centre of Westfield Chermside and actually has less traffic than Chermside. Currently, the median house price in Chermside West is roughly $731,000.
Caboolture
A nerve-centre suburb of the affordable north of Brisbane, Caboolture has a lot to offer by way of affordable housing and infrastructure. With the median price of housing at roughly $385,000, Caboolture's sales levels have trebled over the last year and prices are steadily increasing. With rents consistently rising, Caboolture also has one of the lowest vacancy rates in the entire city of Brisbane.
Cannon Hill
Cannon Hill meets a strict set of high-level criteria that should guide your property investment strategy, including that the suburb be within 10 kilometres of Brisbane's central business district (CBD), have a desirable school catchment, have incomes that are higher than the state's average, and offer a train line. Cannon Hill is ideal for budgets starting at $650,000 or higher.
Ashgrove
Similar to Cannon Hill, Ashgrove is another suburb that meets select criteria for a solid property investment strategy, such as its proximity to Brisbane's CBD, good schools, high average income, and transportation. Budgets for Ashgrove, however, should be higher than for Cannon Hill, instead starting at $800,000 or higher.
Stafford
Once dismissed as the poor cousin of its neighbouring suburbs, Stafford has become increasingly desirable for people who have been priced out of Brisbane's other inner-city ring suburbs. In the nicer areas of this suburb, Stafford is becoming attractive for its excellent city views and its outlook. And since there are no character restrictions, buyers enjoy a knock-down rebuild option not offered by Brisbane's other inner-city suburbs. Stafford's current median house price sits at roughly $860,000.
Cleveland
A bayside suburb of Brisbane, Cleveland's sales volumes have doubled over the last year, with price growth quickly increasing. The median price is at $685,000, with a vacancy rate nearer to zero than it is to 1%.
Eagleby
Providing an urban bridge between the Gold Coast and Brisbane, Logan City has become, unsurprisingly, one of Australia's busiest markets. Thanks to these conditions, affordable Eagleby has become one of the Brisbane suburbs that boasts strongly rising sales activity. The median price in Eagleby is currently $325,000, with sales volumes having quadrupled over the last 18 months—and prices inevitably following suit.
East Ipswich
East Ipswich is growing in popularity thanks to its high level of affordability, and because it boasts a commuter train station and sits next to the Ipswich CBD. East Ipswich has a median price of about $315,000 although due to increasing buyer demand, there have been large price increases in the last quarter. The vacancy rate here sits well below 1%.
Kippa-Ring
Kippa-Ring benefits most directly from train links to central Brisbane being added to the city's infrastructure projects. Evidence of a rising market includes rising rents, increased sales activity, low vacancies, and a large price increase. The median price, however, remains at just $475,000.
Mitchelton
Mitchelton offers a variety of amenities in Brisbane's attractive northside, which is gaining in momentum and sales activity. With strong infrastructure and low vacancy rates, Michelton's prices are on the rise thanks to higher sales activity. The median price here is $745,000.
Paddington
Paddington, one of Brisbane's inner-city suburbs, has been popular for quite some time thanks to the trendy lifestyle it offers and its character homes. Sales volumes and rents are rising steadily, with prices continuing to rise in the last quarter. The median price in Paddington is $1.27 million.
Sandgate
A large part of the appeal for Sandgate, a popular middle-market, northside suburb, is easy access to the Gateway Motorway and a commuter train station. After a recent growth, the median price in Sandgate is roughly $865,000, and it consistently attracts high demand from buyers and tenants alike.