Here are the pros and cons of mortgage transfer, also known as loan portability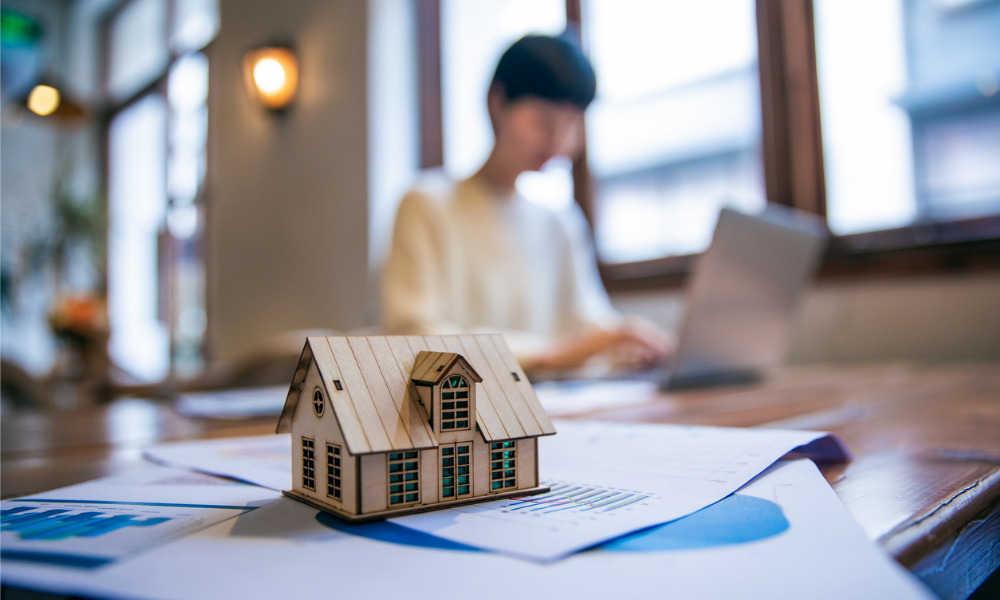 Because most Australians do not stay in the same home for more than 15 years, it is a good idea to know about mortgage transfer, otherwise known as loan portability. This feature could allow you to simply transfer your mortgage from one address to another with minimal headaches. To find out how a mortgage transfer works, and whether or not it is right for you, read on.
What is mortgage transfer?
Mortgage transfer, or loan portability, lets you transfer your home loan—including the interest rate, balance, and other built-in features—to another property. When the mortgage transfer is finished, your mortgage will be secured against your new property rather than your old one. A mortgage transfer is used because it can free you of the complex process of yet another home loan application, as well as the extra fees that you end up incurring. Mortgage transfer also allows you to retain the features that come with your current mortgage, such as your offset account.
An example of mortgage transfer would be if you have a home loan of $600,000 on a property that costs $780,000. Your initial loan term was 30 years and, because you have had the loan for three years, there are 27 years left. After selling costs and real estate agent commission, you earn $750,000 after selling the home for $780,000. Instead of paying your home loan and applying for a new mortgage, you transfer that loan to your new home, which now costs $800,000. Between your savings account and the $150,000 profit you made on your first home, you have the money to cover the $200,000 shortfall between the $800,000 purchase price and the $600,000 loan value.
How does a mortgage transfer work?
A mortgage transfer works similarly to how you transfer bills, such as your electricity and internet bills, to your new address when you move. In other words, the main difference is that your address changes but the terms of your policies stay the same. While it requires quite a lot more than a simple phone call, a mortgage transfer works in a similar way. The process of a mortgage transfer will vary depending on which lender you use; however, in most cases, you will be required to ask for a property form, organize to have your initial home and your new home valued, and give a contact of sale on your initial home and your new home.
A mortgage transfer is usually convenient and can save you cash, because you do not have to apply for a new loan, which saves you establishment and application fees; you do not have to change your loan numbers and direct debits; and your loan continues its original path, meaning if you are six years into a 30-year term on your loan, and therefore have 24 years left, your loan moves with you to your new home, and you still have 24 years left until you own your property in full.
Is my mortgage transferable
The short answer is: Yes, your mortgage is transferable. You enter a commitment that usually lasts for decades when you take out a mortgage. If, during that period, you decide to move onto a new property, many lenders and banks will offer a feature that will allow you to transfer your mortgage called loan portability. The loan portability feature allows you to sell your current property and buy a new one while retaining the original mortgage.
Considering most Australians seldom stay in one home for more than 15 years, the loan portability feature is especially helpful. Typically, people move homes before the loan term is up to save time on daily commutes, accommodate growing families, or simply to get a change of scenery. Regardless of the reasoning, you can have the common option to transfer your mortgage.
Pros and cons of mortgage transfer
Like any feature or arrangement relating to mortgages, there are pros and cons of mortgage transfer. It is important to know what they are and match them to your financial situation and your long-term plans.
A few pros of mortgage transfer are as follows:
Saving money on establishment fees. You can avoid this type of fee—which can range from $500-$1,000— by transferring your old loan to the new property.
Avoid paying exit fees. By doing a mortgage transfer you avoid paying exit fees, which vary but always include a government fee of at least $197.
Saving time. You will not have to undergo the stress that comes with applying for a brand-new loan.
A few cons of mortgage transfer include the following:
There may be restrictions. You should be aware that there may be restrictions when doing a mortgage transfer, such as changing the loan structure from fixed to variable. The interest rate and the number of borrowers could also be restricted.
Loan portability fee. While you could save in other fees, most lenders charge you a couple hundred dollars to transfer the loan.
Opportunity cost. The savings of exit and application fees might pale in comparison to a home loan cashback offer or refinancing to a loan with a lower interest rate.