Anything is possible, but you will need to establish yourself with your clients, and the banks, first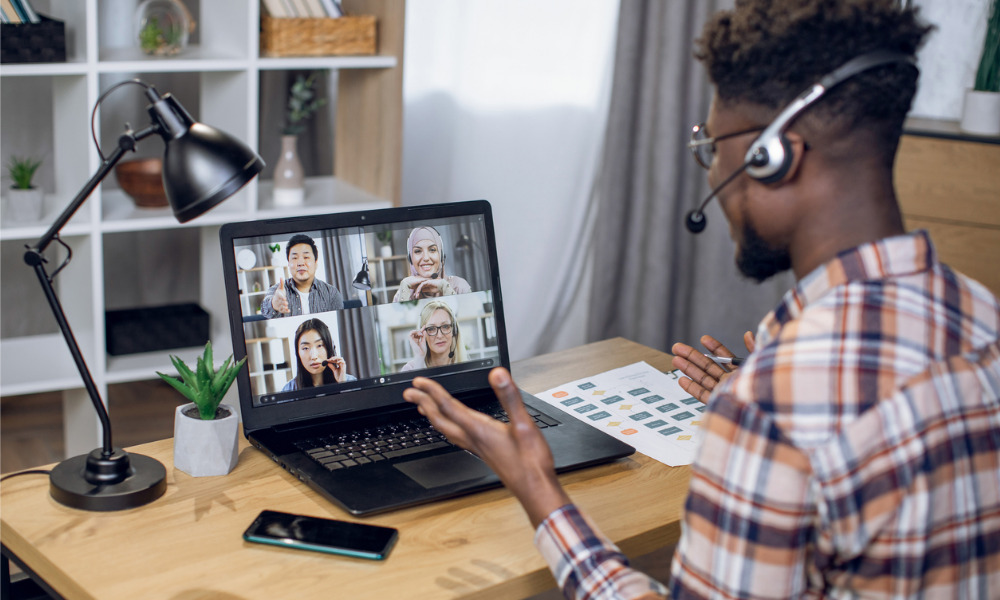 Working part-time or remotely may seem like great options, offering you a glorious work-life balance with freedom and flexibility. But the realities of being a successful part-time mortgage broker who works from home may be a little different. First, you need to establish yourself in your career—and even then, it may be no Swiss picnic. Here is what you need to know.
A mortgage brokerage career is good for working from home
Like other professions in Australia, working from home as a mortgage broker can be a decent option. After all, according to the Australian Bureau of Statistics, almost one third of Aussies work from home, where they enjoy freedom and flexibility to do their jobs on their own terms. Life as a mortgage broker working from home is no different.
Even prior to the COVID-19 pandemic, flexible working arrangements were listed in the top three reasons people make career decisions. According to one report, the numbers grew to 34% in 2015 and to 41% in 2016.
What are the benefits of remote working for mortgage brokers?
One major benefit of remote working for mortgage brokers is that they get paid for signing clients with a mortgage, meaning the hours a mortgage broker works are less important. This doesn't mean, though, that mortgage brokers do not have to work as hard. They do. It is simply a way of showing that rather than grinding out a rigid 9-5 schedule, you are able to succeed in other ways.
Especially throughout the COVID-19 pandemic, many brokers in Australia are finding success working remotely most of the week and going into the office only for meetings. It is an ideal profession to work remotely for anyone who wants more flexibility in their day-to-day jobs. After all—all that's required is a laptop, an internet connection, a phone, and basic office equipment.
Is being a part-time mortgage broker viable?
For others, being a part-time mortgage broker is not really viable. One reason for this outlook is that mortgage brokers typically need to work a bare minimum of 9-5 work hours, since that is when banks operate. And because brokers deal closely with banks throughout the mortgage application and approval process, these basic working hours are especially important. The flip side of this, however, is that your clients will not always be available during 9-5 work hours since they themselves will likely be working. This means that you should be available during banking hours as well as for certain clients who are only free after hours. Here is a breakdown of why being a part-time mortgage broker may not be viable.
Clients. As mentioned, you will not only need to be available to the banks during 9-5 working hours—you will also need to be available for your clients whenever they need you. Urgent applications require your attention immediately and usually at any time of the day. This would mean that, with part-time hours, you will struggle responding to your current clients and potentially miss out on new clients.
The banks. Clients are comparatively easier to manage than banks, since you can encourage prompt replies for the documents or information you require to complete their application. Banks, on the other hand, are less likely to work around your schedule—which can further jeopardize your relationships with your clients.
Is there a way to be a part-time mortgage broker?
Life as a mortgage broker can certainly come with flexibility. Success, however, is usually dependent on how disciplined and organized you are at the beginning of your career. Critical to that success is repeat business, a book of referrals, and a healthy trail.
Mortgage brokers who have been successful working part time have usually built solid working relationships with key decision makers at the banks. Successful part-time mortgage brokers also know who to deal with and the precise documents required to get a home loan approved—and quickly.
The best way to be a part-time mortgage broker is to build your business up first for years and have strong systems already in place, which includes support staff. A great home office setup is also key. With your operation already established, you may then find it easier to be successful as a part-time mortgage broker.
Steps to becoming a mortgage broker
Whether you want to become a mortgage broker to work part-time or from home, there are certain steps you need to take. These are seven steps that will be required of you before starting your career in this business.
Get qualified. The minimum education requirement for a mortgage broker is usually a Certificate IV in Finance and Mortgage Broking. In recent years, however, brokering groups and aggregators are increasingly requiring brokers to have a diploma.
Complete credit check/police check. You will want to ensure you are financially solid and a citizen of good standing.
Choose an aggregator or franchise. For self-employed mortgage brokers, you can join an aggregator who will provide you with support (panel of lenders, technology) or you can join a franchise, which will provide you with marketing, back-office support, and a brand name.
Set up your business. You will want to speak with an accountant on the best way to set up your business's structure.
Licensing. You will need a Credit Representative of an Australian Credit Licence holder or have your own Australian Credit Licence. There are alternatives, however. You can become a Credit Representative of an existing ACL holder, like your aggregator.
Joint an industry organization. You will have to be a member of either the Mortgage and Finance Association of Australia or the Finance Brokers Association of Australia.
Find a mentor. A mentor will be critical during your first two years as a mortgage broker. After a successful period in the beginning of your career, you may want to reduce your hours to part-time or work from home more often.