Former NRL star Chris Paterson began a new career in finance when he joined the industry 16 years ago and then rose through the ranks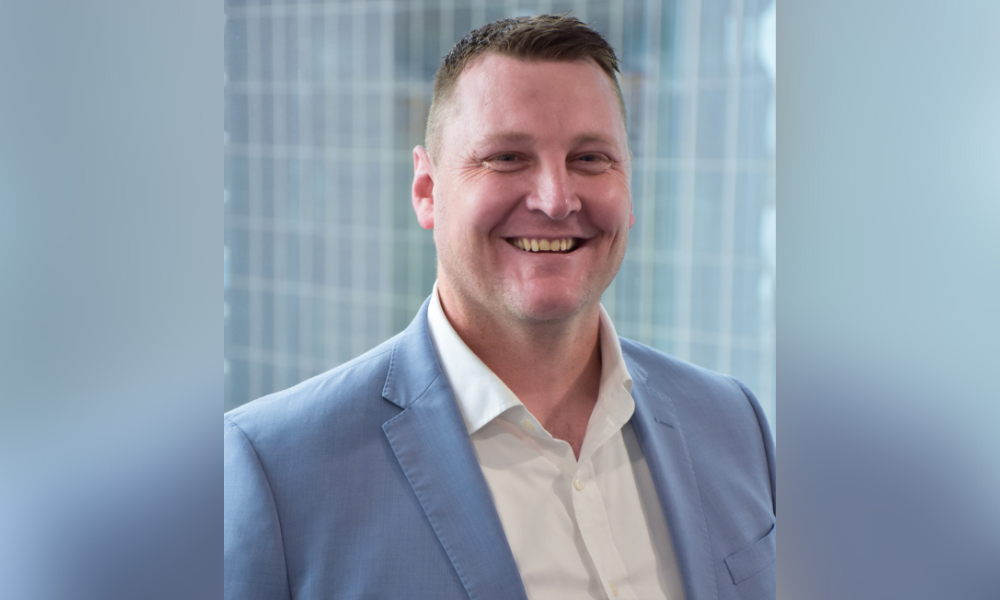 Q: You started out in finance after your earlier years as an NRL professional. Can you talk us through your career to date?
A: I started at Homeloans Ltd around May 2006. I spent 12 months in a sales support role and then 12 months as a BDM. Then I had an operational role where I took on some other responsibilities. As the business continued to grow and evolve, I took on more responsibilities and did a lot of relationship management with our wholesale funding partners. In 2016, Resimac merged with Homeloans Ltd, and I've had a number of distribution operation roles since then, managing sales support and Resimac's relationship with NextGen as business manager. From there I picked up a variety of product-related responsibilities before becoming head of product and now general manager distribution.
Before this I was fortunate enough to spend four years playing rugby league professionally for the Wests Tigers from 2001 to 2005. While playing I also studied a communications degree at university and did some writing for Big League magazine. After suffering a shoulder injury and needing a reconstruction, I realised I needed to start thinking about a sustainable career for myself.
When I finished playing rugby league I worked for a not-for-profit traineeship company, helping NRL players get traineeships. I sent my CV to a mutual friend who forwarded it to a guy named Troy Phillips, who was the GM of sales at Homeloans Ltd at the time. He asked me to come in for a chat and gave me an opportunity there. Troy really instilled in me the importance of relationships. Working as a BDM gave me a good understanding of the value of working with brokers and aggregators.
What attracted me to finance was that it was an industry that enabled people to achieve the dream of homeownership. I knew that being a part of that in some way, shape or form would be a rewarding experience that I could build a new career around.
Q: What did you learn from being an NRL player that has helped you in your current role?
A: It was a fairly short-lived NRL career by typical standards – only 27 games – but it involved years of training and playing lower grades to get me there. I learnt a lot through that process. I think the discipline required for training, and the determination –striving to achieve that ultimate goal of playing in the NRL – has helped most in my career in finance, and in dealing with adversity as well.
Every year I played I had an injury, so going from being injured to the rehab process to being 100% fit to play – you learn a lot about persistence but also the importance of teamwork. You can apply that to business as well. I can't sell products, assess them, approve them, settle them and handle post-settlement enquiries by myself – no one could – so having an amazing team to help and support me with that is vital.
Q: Can you explain the changes that occurred that led to you becoming general manager distribution at Resimac?
A: Prior to me taking on this role, Daniel Carde, as GM of distribution, looked after distribution as well as customer experience, so any improvements we were going to make throughout the life cycle of an application, Daniel managed that. Resimac recognised that as part of our strategic direction for the next five years we needed to be an extremely customer-focused lender. For us, this means both end customers and brokers. Daniel, given his background in product, processes and distribution, was the ideal person to become general manager product and customer experience.
I stepped into GM distribution, and what's good about the transition is that I've worked alongside the distribution team for a long time in my previous role but never directly. My experience in managing external relationships helped, but the business recognised the importance of a dedicated role to focus on the customer and broker experience.
Q: Can you outline Resimac's new strategic direction? How important is the broker channel, and how can you further streamline the loan process?
A: Brokers are why we're successful as a business, and that's why broker and aggregator relationship management is extremely important. We can't grow without brokers.
One of the core strategies is to be deeply customer focused, with our brokers being key customers. That's why Daniel is in the position of general manager product and customer experience. That's an underlying strategic position that we're working towards, as well as being a recognised digital lender and a data-insights-driven and digitalised lender.
What comes with that – being a recognised digital lender – is brokers work in a relation-ship-based profession. Brokers deal with customers day in, day out, and while we need to be digital to a point where our processes are efficient, there's also an equally if not stronger emphasis on human-to-human relationships with brokers.
I've spent a couple of weeks visiting brokers with our BDM team. It's important to receive feedback from brokers directly, whether it's good, bad or ugly, and take that feedback to management to talk through ways of improving. I can't sit here and say Resimac is the perfect lender – we've got a lot of work to do to improve our broker and customer experience, and we're working hard to do that. My intention is to spend as much time as possible with brokers from across the country. A broker's expectations in Sydney might be different to a broker's expectations in Adelaide or Perth. We need to be agile enough to be able to cater for that.
We take the feedback and value it – feed-back in terms of tailoring our communications towards what brokers need – product, process, our supporting documents requirements; also, feedback on whether our processes are working or not, our appetite for credit, the speed at which our decisions are made, brand awareness – those are the sort of questions I ask brokers.
The changes are designed to help Resimac deliver a top-class lending service. From a broker's perspective, we recognise that you need to offer more than just a cheap rate – you need to provide a solution for customers that is at a competitive rate and turned around quickly. That's the minimum that we're striving towards.
We can streamline our loan process through technology, and we're going through a system transformation. Over the next few months we'll start to roll out those new platforms that will allow for scale and quicker turnaround times. Our broker channel will be able to utilise that efficiency and functionality.
We're replacing our origination platform with Loanworks. We'll still receive applications from ApplyOnline, but the system that it comes into is being replaced from submission through to settlement. Then we'll have a post-settlement self-service option with better transactional functionality for the customer, as well as a mobile app down the track.
The new systems will provide scale to process a lot more applications than we previously could. We recognise that to be competitive you need to provide a decision within two days of submission. That's what we're working towards – for low-rate, low-LVR, low-risk loans, a light-touch assessment and process. That allows our underwriters to focus on our specialist and near prime products that require a more hands-on approach to assessment.
Q: You inherited a well-functioning department. What short-term improvements are you looking to make, and how will these benefit brokers and aggregators?
A: I'm fortunate to be working with experienced people who are really passionate about supporting our third party channel, brokers and mortgage originators. They include regional sales managers Rodney Cottam and Steve Wallace, distribution operations manager Elise Henderson, and head of wholesale Lee Prior.

We have a very strong BDM team, and their value is reflected in broker feedback. They're experienced in their product and credit policy knowledge, and they're good people to deal with. That helps improve our strong relationships with our business partners.
We have 24 BDMs across the country, covering broker and wholesale. We recently got a new BDM in Adelaide (Chris White) and a new BDM in Perth (Paul Place), who come with good reputations.
We also want to develop our BDMs through upskilling and ensuring they have the diverse knowledge base to help brokers write more loans and boost customer satisfaction.
We recognise the importance of aggregators. It's my job to engage with aggregators and ensure that Resimac is providing them with the experience their brokers need. If we're not where we need to be, I'm certainly open to the feedback, to take it back and try to improve.
Q: Non-bank lenders have grown market share in the last few years. What's your take on this?
A: Resimac has certainly experienced that. We offer products, including high-LVR with LMI prime, near prime and specialist products, that the banks don't. That's where a non-bank is competitive and the value of a non-bank can be utilised. Providing a solution for customers – having that broader credit policy to cater for their needs – certainly helps.
We're fortunate to have a really strong funding platform which allows us to fund low-rate prime products all the way through to specialist and near prime alt-doc products. That allows us to have a broad residential mortgage product range at competitive rates. We're also growing our asset finance businesses, which will ramp up in the next few years.