After eight years of success, one local brokerage is thriving and expanding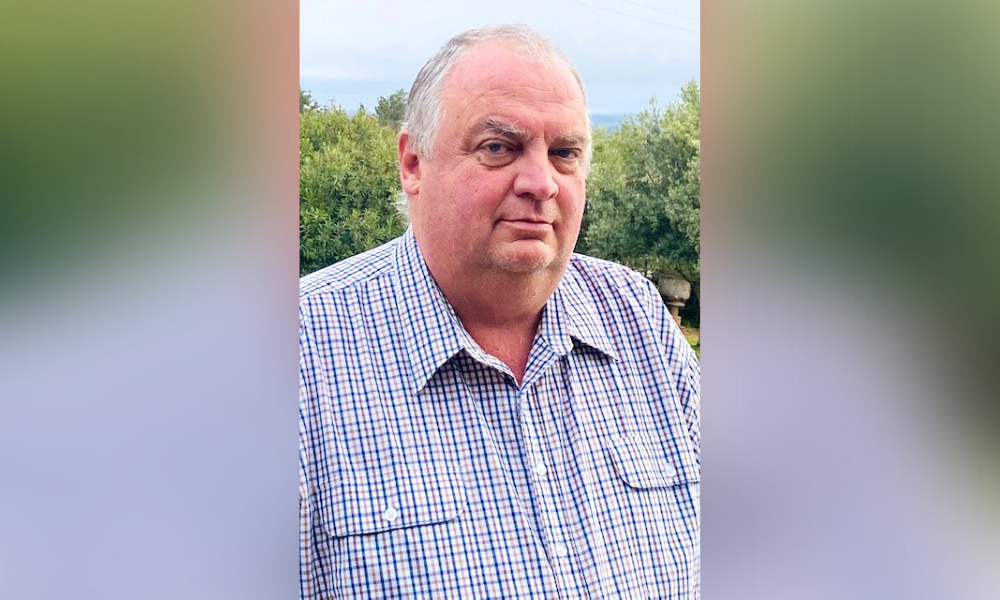 Spanning regional NSW as well as Sydney, the ACT and the Atherton Tablelands – with more Queensland locations to come –Regional Finance Solutions is more than just a brokerage.
After an old associate convinced David Traynor in early 2013 to start up his own broking business, things snowballed, and there are now 22 licensed brokers working under the brand across multiple locations.
"The intent was to have a quiet life running a small-town practice, but as my wife Debbie says, I 'don't do small well'," Traynor says.
Regional Finance Solutions' brokers range in age from their 20s to 70s, and its services encompass various kinds of finance. Since the brokerage obtained its credit licence in 2016, it has also been steadily building its own lender panel, which includes exclusive boutique lenders. These provide a mix of competitive pricing, niche products and services, and consistently good service levels, which Traynor says has been a major contributor to the company's ongoing success.
The brokerage has also added peripheral services such as business and rural insurance, as well as utility connection services, in order to provide a more rounded offering to clients.
With the majority of its offices located in regional areas, Regional Finance Solutions can service often-unmet segments of the market. Traynor says that as banks have reduced their presence in regional Australia, there is a vacuum of skills, knowledge and services, which also makes it difficult to understand the local economies and what's happening in local markets.
"Having someone with banking skills and knowledge, along with a local history, visit clients gives them a sense of comfort that they are not being forgotten and are a little less left out of the industry," he says.
"Regularly our brokers are not just having a client/loan discussion; it will be about the season, the market, their families, what's happening outside the clients' daily world. It's old-school banking and relationship-building.
"The biggest difference between a banker and our brokers is that our team are self-employed, just like many of our clients, so they truly understand their concerns and look after their wellbeing. Often, I think that as much as providing access to credit, we are just an ear to talk to."
How much clients value the relationship-building can be seen in the feedback they give.
After each loan settlement, clients are asked to rate the brokerage on areas like ease of speaking to a broker, the time taken to understand the client's needs, and how well the clients were kept informed. Out of 270 surveys recently conducted, 96% of clients gave the company top marks of 5 out of 5 for overall service. The remaining 4% gave it 4 out of 5.
Traynor says these surveys are not there to give the brokers a hard time when things go wrong but to identify gaps so they can keep improving the experience of their clients.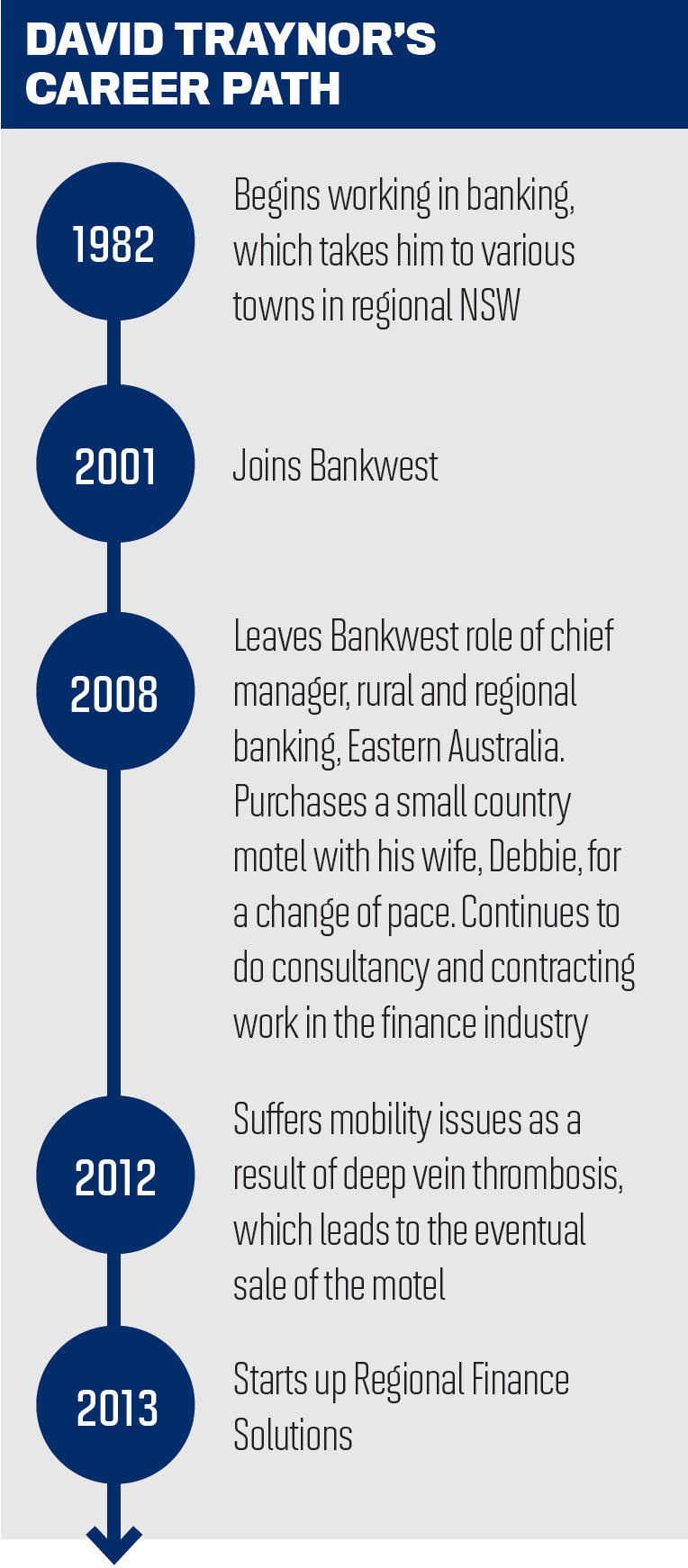 "Our view is that if one customer has a bad experience, they will tell 10 people, but if they have a good experience, they will possibly tell two or three. So it's important to us that as many of our clients have as good an experience as possible," he says.
Traynor says reliance on brokers in regional areas continues to grow. These markets have been pushed to new highs as people realise they no longer need to be near a major city to work. He says homeownership is becoming more difficult in the regions, and while rising prices may have longer-term benefits, in the short term people's spending power is being impacted as incomes fail to catch up, which is hurting local businesses.
Keen to adapt as each new challenge rolls in, Regional Finance Solutions used COVID-19 to rethink how it did business and move to a more digital framework. The brokerage has introduced digital fact-finds, online collection of supporting documents, electronic VOI, and DocuSign where possible.
"We have learned that, if there is an online solution, go grab it with both hands, work with it and make it adapt to our business," Traynor says. "If there isn't a solution, sometimes you need to create one; we have a great business partner and have continued to build our own IT solutions."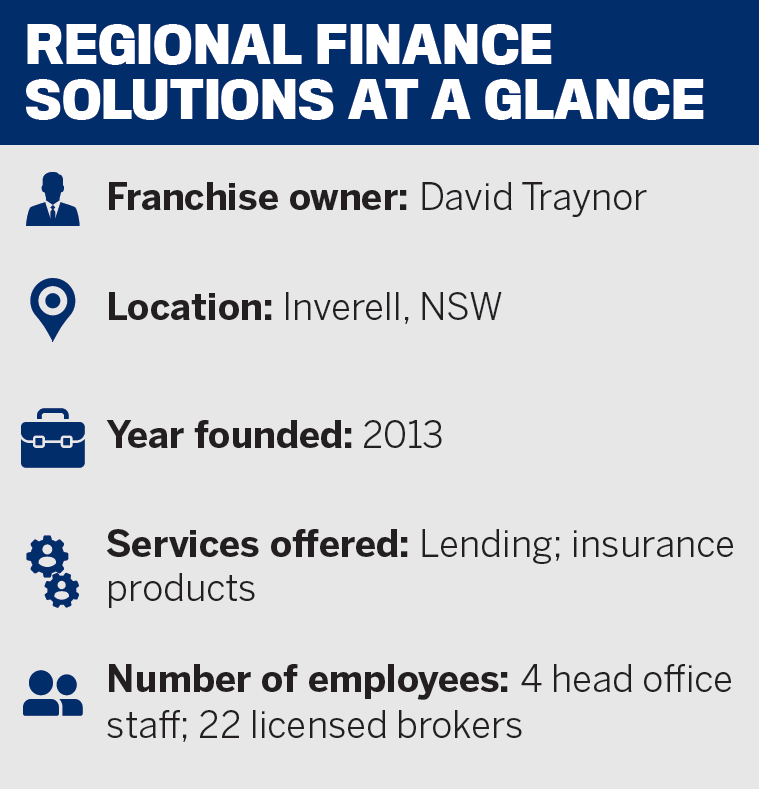 As the impacts of the pandemic ease and the business moves forward, Traynor says the company is "back in growth mode".
"During the last 18 months we have all faced challenges, both personally and professionally. We have grown stronger and become much smarter. While there will be more challenges [ahead], we also believe that our business will continue to grow and prosper."