A focus on the client experience and achieving the highest possible standards meant this brokerage breezed through the challenges of the pandemic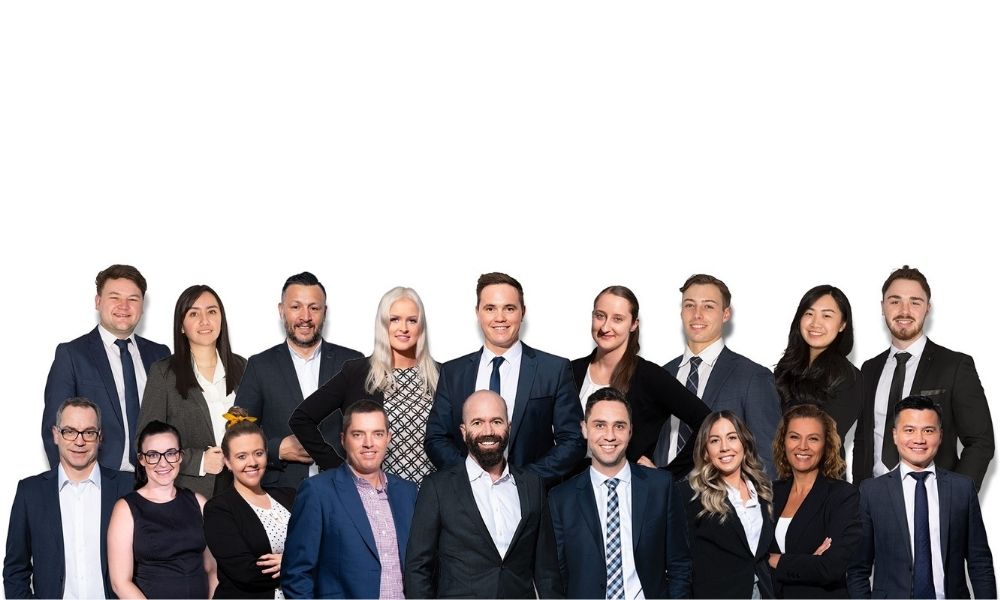 In an incredible pivot from his career as a carpenter, Nick Gurry decided to put down his tools and join the mortgage and finance industry. He joined the Loan Market group in 2008, and that's where he's been ever since.
In 2016 Gurry founded One Network Broking as a franchise of Loan Market, and it's since become a familiar name in lists like MPA's Top Brokerages and the finalists for the Australian Mortgage Awards.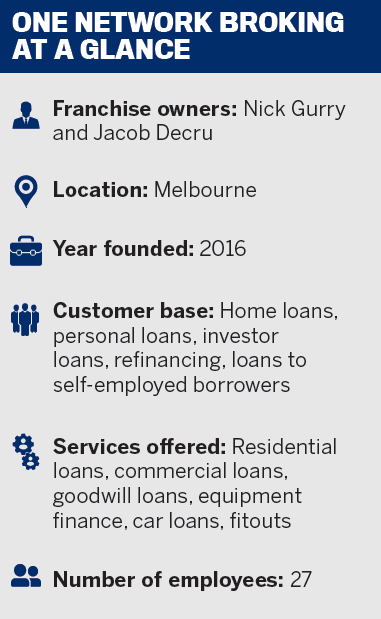 Fellow director Jacob Decru was Gurry's first trainee broker, who started out as a teller and then progressed into lending. The duo run a team of 12 brokers and 15 support staff who are "driven by a passion for the industry".
Based in the eastern suburbs of Melbourne, the brokerage has a strong repeat client base, and with so many brokers it covers all spectrums of lending.
"Some of our brokers have a large number of first home buyers, or renters who want to get into the market; others [look after] the older market who have built a portfolio and continue to come back for further loans and refinances. We also have the average family who just want to make sure they have the best rate they can get," Gurry says.
The business also has a close relationship with Ray White, allowing for a two-way referral partnership. Brokers attend Ray White auctions and open homes, and Gurry says this relationship provides them with new areas to jump into and endless opportunities.
Knowing it's not simply about getting the client, the team at One Network Broking build relationships with clients over time, even beyond their mortgage application. Gurry says they are dedicated to not only guiding borrowers through their applications but also ensuring the post-settlement support is there.
"This is something that then builds a relationship over a period of time. The clients get a yearly check-in on their mortgage and know that our brokers are working for them and not a bank," he says.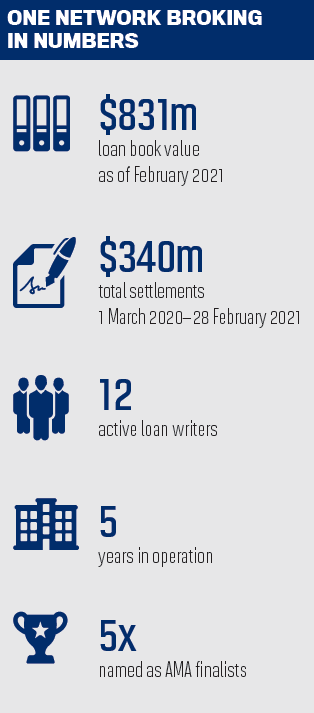 "Clients walking away feeling supported and with a loan that they know is best for them is one of the reasons we're able to build that relationship further. The biggest compliment we can receive is when our existing clients pass our details onto their family and friends."
In just the last five years since One Network Broking started up, Gurry has seen the industry go from one that was dominated by clients directly liaising with the banks, to one that's now dominated by brokers. Borrowers are turning to an option that allows them to find the best possible solution for their circumstances.
As part of the Loan Market group, the brokerage has to meet strict requirements to ensure its clients' needs are detailed in writing and that the broker has considered more than one lender when looking for a loan solution.
Gurry says it's important that clients find a broker who will work in their best interests, and who understands their goals, to ensure they are getting the loan that suits them best.
He says another thing to watch out for is rising interest rates. "Now is the perfect time to jump into the property market, because rates are at an all-time low," he explains. "However, people need to ensure that their broker is doing their diligence to ensure that if the rates jump, their clients can still afford their current total lending."
One Network Broking was prepared with strong systems and processes in place ahead of the COVID-19 pandemic, which has allowed its team to meet all the challenges head-on.
"We ensured that we continued to have our weekly meetings as a whole group and provided services to our team to help with their mental health," Gurry says.
"With our staff being looked after, it made it a breeze to try to help all of our clients last year. We had personal bests in settlements last year and reached our second-highest submission target to date. And although we couldn't celebrate our achievements as a group last year, we are honestly proud of the year we had."