A personal tragedy saw this aggregator and its brokers band together to support a member and his family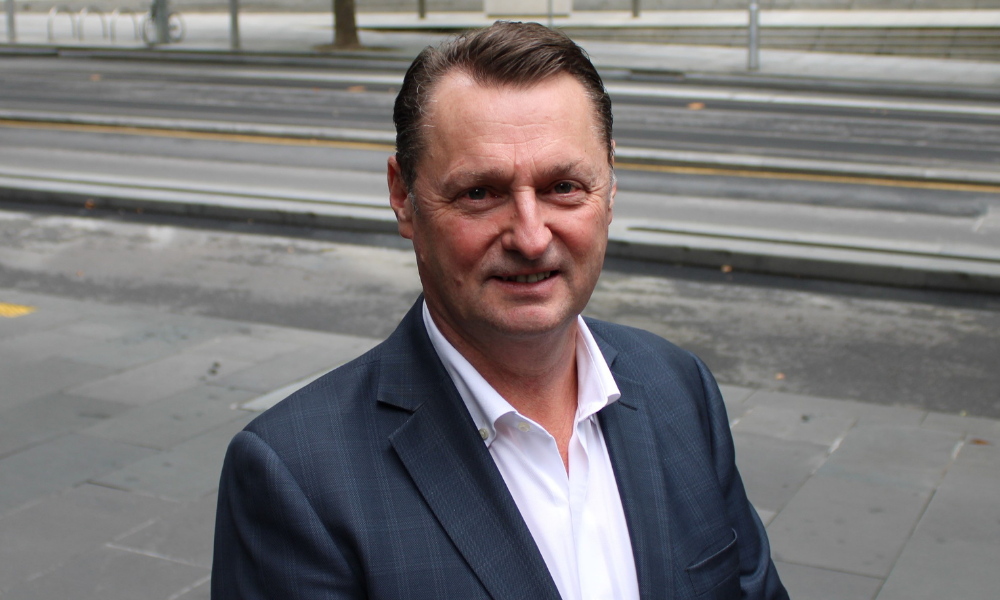 In the two decades since its launch in 2001, nMB has developed a reputation in the industry for its broker-centric focus and its commitment to quality – two attributes that have seen many broker businesses "pick and stick" with the mortgage aggregator. Managing director Gerald Foley (pictured) told MPA that its bespoke approach has been important because of the wide range of broker businesses that make up the group. On nMB's 20th birthday, he shared the challenges and opportunities of the past and the future, and recounted a broker story that touched him and the nMB network profoundly.
Challenge and opportunity
From an industry perspective, regulatory review and legislative change have posed some challenges for brokers in recent years, but as challenge can bring new opportunity to light, so too have these changes created the chance for brokers to differentiate themselves from the market.
"From these challenges comes the opportunity to present yourself as a true professional and deliver a broader range of services and suppliers to broker customers," said Foley. "We are currently faced with landing the right balance between providing a traditional, in-person service proposition and using the available tech solutions to be able to streamline the loan process and better keep in contact with customers through their financial lifecycle."
Against these challenges, the core business of broking has remained much the same, said Foley.
"The fundamentals haven't changed much at all," he said. "Just as they did 20 years ago, brokers today provide a service to borrowers who are either time poor and/or information poor, introducing a range of lenders who may be willing to provide finance to them.
"Throughout our 20-year journey we have learned to adapt and continually develop technology and business practices to make the experience as smooth as possible for the broker and customer. There's always more to do in this area and we keep developing as we go."
A family approach
Close-knit relationships have always been key for Foley and the team at nMB. While there are many examples of the care and compassion the group has shown its brokers over the past 20 years, one story in particular stands out.
"One Sunday morning in February 2010, I received a text from one of our brokers, Rob Trewin, letting me know his son Cooper had passed away overnight," said Foley. "It's hard to describe the pain that was clear through his message. I couldn't comprehend what I was reading. I called Rob immediately to check on him and see what I could do. It was such a raw conversation.
"Since that day the whole nMB community has rallied around Rob and shared in his grief and helped him manage his business and support his quest to find the reason for his son's unexpected passing. When news spread, other brokers reached out to help with Rob's pipeline of clients as the family processed the tragic loss. Many of the group made the trip to Bairnsdale to attend Cooper's funeral and support Rob.
"Today the Cooper Trewin Memorial SUDC Research Fund is helping fund research around the globe to understand why some kids go to bed at night and just don't wake up the next day. Our brokers and business partners have stepped up at every opportunity to support the foundation emotionally and financially and are still always there when Rob needs a hand."
The story is a testimony to just how close the nMB community is and provides a much deeper meaning to the words "broker support" than many in the industry would expect from an aggregator.
The future of broking
In terms of what the next 20 years holds for the broking industry, Foley said he was excited upon reflecting on the 20 that had already passed.
"I look at all the challenges that we've encountered and am proud to have seen how brokers have continuously found a way to pivot and bounce back, bigger and better than ever," he said. "The move to digital will make it an easier experience for brokers to service more customers. I believe that digital is potentially more of a threat to lenders with traditional branch networks. Borrowers who want to arrange finance themselves will move to a direct, online experience, but while some borrowers can do this, the majority do not fit inside the narrow requirements often required to borrow online.
"We are seeing an increasing number of more complicated customer borrowing scenarios as much of the workforce moves to self-employed, contracting roles, and complex borrowing arrangements. Mortgages in Australia are not a vanilla style product and the need to obtain a loan that meets a borrower's immediate and longer-term needs and objectives require professional advice to make the best decision."
Read next: A trend in lending that needs to change
He said many of the lessons learned through the pandemic would remain – especially the ability to meet with clients virtually.
"Brokers and, more importantly, many of our customers, are now more comfortable working this way," he said. "This doesn't remove the ability to meet in-person as well if that is preferred. The flexibility to meet in a way that suits the broker and customer is a huge advantage.
"And it is good to see lenders and regulators moving their policies to allow the available tech advances to be built into the operating model. Tech has always moved faster than the rulebooks, in this way, the urgency caused by COVID lockdowns has had a silver lining."