CEO Mario Rehayem, who joined the company 11 years ago, talks about its path to success – and what's to come for the non-bank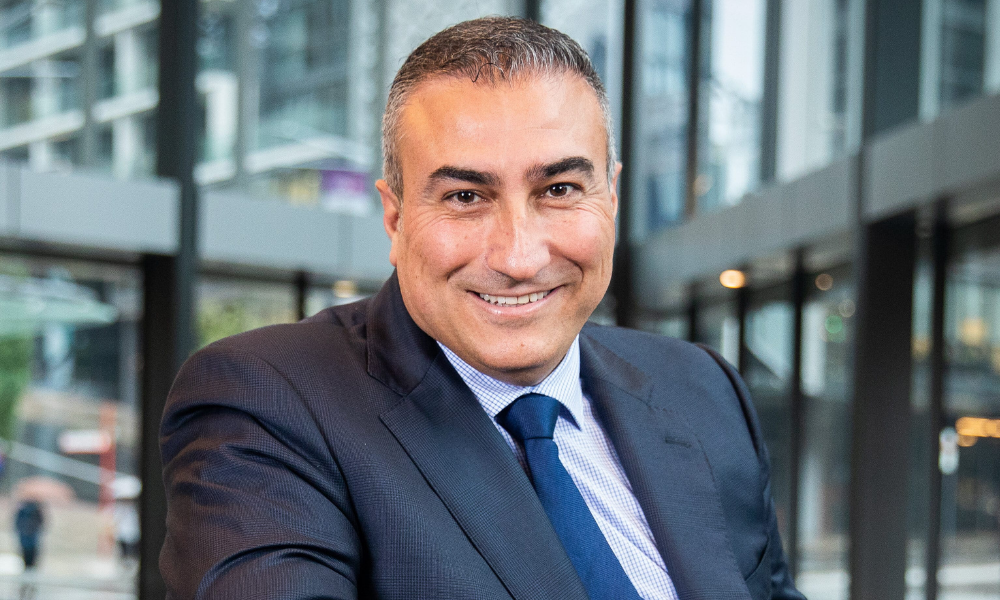 Change has been a constant at Pepper Money, and while the non-bank lender has been around since 2000, there's been a lot happening in the last 12 months for the business that never stands stills, according to CEO Mario Rehayem.
Pepper Money successfully listed on the ASX last May, and its home loan originations rose 89% to a record $6.4bn for the year ended 31 December 2021. It also won Non-Bank of the Year at the Australian Mortgage Awards 2021, launched a Near Prime Clear product in March of this year, and in April acquired 65% of online direct-to-consumer asset finance broking platform Stratton Finance.
Rehayem has been at Pepper Money for more than 11 years. He started off as director of sales and distribution, was promoted to managing director Australian mortgages and personal loans, and for the last five years has been CEO. He has seen incredible changes in the company that's now one of Australia's largest and most trusted non-bank lenders.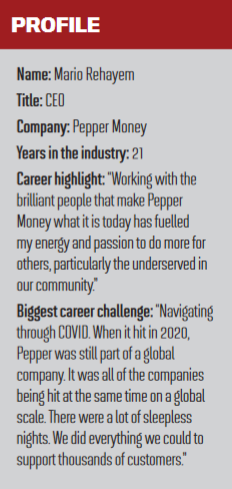 "It's been a fantastic journey to date," says Rehayem. "I still do remember my first day here in 2011. For the entire year of 2011, we settled $170m. In today's world we would settle that on average in a week, based on what we originated in 2021."
When Rehayem joined Pepper Money, he says the company had about 60 staff – now there are more than 900.
"This business has always prided itself on having very strong morals, ethics and values and a family-type feel. We haven't let go of that," he says.
"It's very important for any business success to get the culture right. There's no siloing; there's the utmost level of respect for one another – can-do, balanced and real are our values that we live by on a day-to-day basis."
Rehayem says Pepper Money has gone from a name that people didn't recognise to becoming a household brand that has assisted over 300,000 customers.
"Today, Pepper is at the forefront of creating financial inclusion by offering and designing products that cater to those customers who are underserviced by the industry but are very much deserving to have a new home or a new car," he says.
Pepper Money's product range has also expanded from a focus on non-conforming loans to now offering a diverse suite of prime, near prime and specialist loans across mortgages, asset finance, commercial real estate and personal loans. The company also operates in New Zealand.
"Our core competencies haven't changed; they have evolved and matured. But we've always tried to be at the forefront of our credit expertise and understanding – who to lend to, how to lend to them, and what the price or risk is associated to that," Rehayem says.
"We've also been very much a big believer and advocate of the broker channel, and we're 100% still supportive of the broker channel 20-plus years later. We've got very strong alli-ances with our brokers, because they trust the brand. There's transparency, and brokers trust Pepper Money to get the deal done."
Looking back at his progression to CEO, Rehayem says he is grateful to have had strong mentors.
"The number one motivator for me today as CEO of Pepper Money is to recreate the chances that were given to me but do that for the wider business."
Through mentoring and succession programs, the company is investing in people who Rehayem believes will be future leaders.
Family and family values are also very important to him. "I get up every morning, and there's no better feeling than hugging my kids before I go to work – that gives me the confidence walking into work each day that I've got a very strong family backing me, coupled with a very strong management team behind me."
Creating financial inclusion for customers is a major motivator.
"I've never worked at a business that has had such proactive customers' reviews coming directly to the CEO, that have thanked Pepper Money … because no one else gave them a go but Pepper Money," says Rehayem. "It reminds you that what we're doing is actually making a real difference."
Rehayem says technology is crucial to the business, and Pepper Money is proud of delivering consistent, market-leading turnaround times despite a nearly 90% rise in loan originations year-on-year.
"We've made it much easier for our brokers to deal with Pepper Money, but it's also our consistency and transparency in our credit decisioning."
The non-bank has implemented tech advancements such as electronic signatures, biometrics, auto approvals, electronic valuations and real-time payments. "We're getting sharper, smarter and better every day in our ability to deliver automated decisioning for our customers and our broker partners … it allows brokers to have the utmost confidence in having a high probability to yes."
Pepper Product Selector provides brokers with information on the company's loan products, rates and fees in less than two minutes, says Rehayem. "We honour whatever that decision is on that two-minute approval."
Pepper Resolve, a tech stack integrated into aggregator platforms or CRMs, gives brokers an alternative if their customer has been rejected by another lender.
Rehayem says Pepper Approval Confidence is also being piloted with an aggregator – this provides real-time credit decisioning as a broker is keying information into the CRM.
"This is a market first for any non-bank, and the early feedback has been overwhelmingly positive."
The recent launch of Pepper Money's Near Prime Clear loan has proved highly successful.
"It's taken off faster than any other product we've launched in the market in 20 years," Rehayem says. "Brokers have swarmed to it, and they absolutely love it."
There has also been a heavy focus on "living the life of a broker" and using this to improve processes.
"If you live a day in their life and under-stand their pain points, and you create processes to avoid those, you become a much easier, more transparent lender to deal with, and brokers do appreciate that."
Pepper Money's commercial real estate finance offering experienced exponential growth in the back half of 2021, and this continues in 2022, Rehayem says.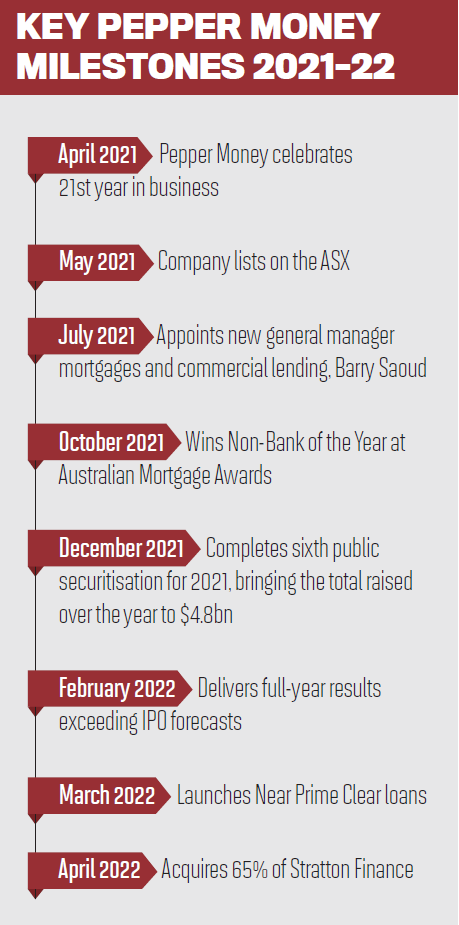 "More and more commercial brokers are starting to take on the Pepper Money service, and what they're finding is that we're less cumbersome, more transparent, and we're turning many deals around much faster than many of our peers."
These include its prime product and near prime product, which Rehayem says is very rare in the CRE space and "captures customers that are underserved by traditional banks and other commercial lenders".
Both full-doc and alt-doc loans are also available, with "sweet spot" features such as unlimited cash-out, refinancing, and the payment of tax debts. These allow a customer to grow their business by cashing out some of the equity they have built in their commercial property.
"We know the SME market very well," Rehayem says. "Last year alone we assisted in excess of 30,000 SME customers. The more we understand that segment, the more products that we will innovate and launch through CRE mortgages and asset finance."
Thanking all the brokers who have supported Pepper Money over the years, he says: "Watch this space, because we're coming out with exciting products, we're coming out with exciting technology – it's all designed around giving them the ability to serve customers faster, better, and freeing up more voids in the market."