National head of broker partnerships unpacks the challenges brokers are facing and how data can help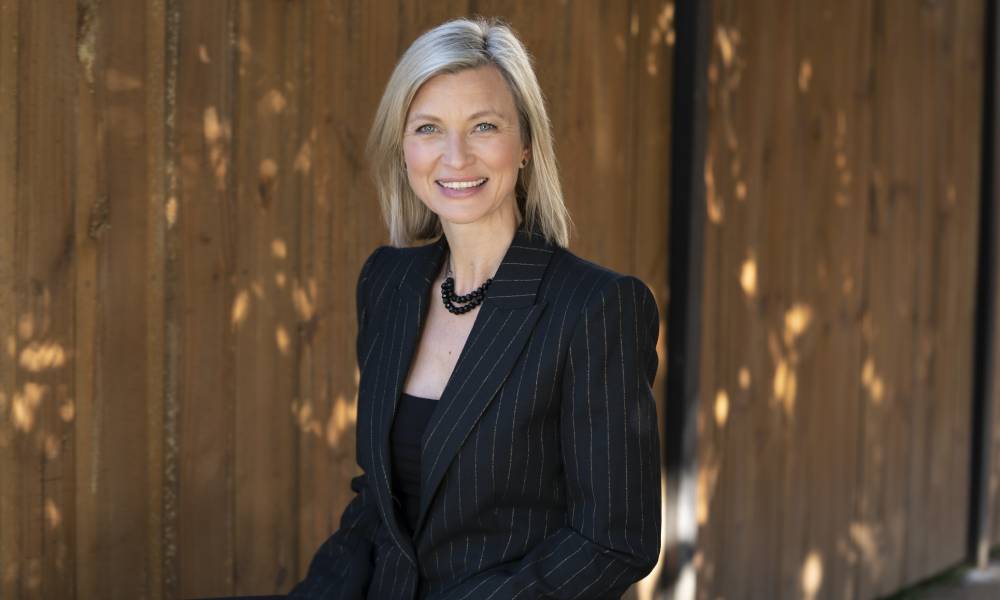 Lengthy lender turnaround times through the third-party channel have proved to be one of the biggest challenges brokers have faced in recent years – something that NextGen.Net wants to help mitigate. The tech provider processes around 60% of all mortgage applications in Australia through its ApplyOnline platform, giving it access to the data of around 1 million transactions. Thanks to this wealth of information, NextGen.Net has developed an industry benchmark reporting service for both lenders and broker groups that is delivering valuable insights in an ever-shifting market.
According to Renee Blethyn, having access to data trends can help brokers navigate some of the biggest challenges they are facing, including channel conflict. Blethyn was recently appointed to the newly created role of national head of broker partnerships in order to drive engagement with the third-party channel and create a thorough understanding of what brokers are facing in the current lending and business environment. She told MPA that NextGen.Net was committed to supporting brokers in a constantly evolving market.
"We want to make lending easy for all parties in the loan value chain," she said. "This role is about driving our engagement to ensure there is a thorough understanding of the challenges from a broker group perspective in terms of their ongoing business challenges and what they are facing when it comes to the number of transitions that we're seeing with the acquisitions in the market."
She said her role was also focused on providing tools to broker groups in line with their objectives and technology roadmaps. NextGen.Net provided training to over 6,000 brokers last year and have a lot of resources that are freely available. The tech group wants to work closely with broker groups and aggregators in order to drive efficiency and streamline the application process, said Blethyn.
She pointed to the variety of challenges brokers were facing in the current market.
"The number one challenge has been around turnround time and channel conflict, she said. "Digital impacts that channel conflict in some places. There's a lack of consistency with some lenders adopting tech tools and some not. I think that causes challenges for brokers in trying to understand how they work with the lenders individually and how they train their teams to do that."
This has brought further challenge in terms of managing customer expectations against a backdrop of rapid digital change.
"We've always talked about increasing customer expectations, but I think with the enhancement of digital and apps, consumers are starting to expect a very similar, smooth, quick process when it comes to lending," she said. "As we all know, lending can be complex and I think managing that customer expectation is becoming really, really challenging."
From a professional development perspective, the skills that brokers require have evolved from those needed in order to be a lending expert and small business owner to include an awareness of cyber security and financial abuse – something brokers also need to ensure their staff are across, she said. Making sure their business offers the right mix of people, technology and process while remaining adaptable to any change is also a big challenge and one that has seen a shift in the type of staff required from being good administrators to specialists.
After recently introducing its industry benchmark reporting service, NextGen.Net has started working through the value-adds it is bringing to broker groups in the form of data insights.
"We're able to share with broker groups where their broker group is trending compared to market and that's across a variety of different areas," said Blethyn.
In terms of loan applications, data around volume and trends, the breakup between interest only and investment lending, different LVR segments and regional activity are some examples of insights the service can deliver to broker groups.
"What broker groups are able to see is how their group compares to where the market is trending," she said. "It can provide them with some really interesting insights on what their customer might look like. That varies across broker groups depending on the type of model they have and the type of strategic approach they have. We also provide information on turnaround times for lenders and we have some compliance information as well."
So far, the service has been a resounding success with broker groups offering positive feedback – particularly around the topic of lender SLAs.
"We've had great feedback in terms of the amount of information we've had available and the bird's eye view that it's giving broker groups," said Blethyn. "They'd love to have more detailed data so we're just working through how we might enhance that reporting as we move forward.
"It's helping and informing some of the lender engagement conversations that those broker groups are having which has a benefit for brokers because it's around that lender delivery of service - and we know that's the number one theme that is challenging brokers at the moment."
NextGen.Net has played a pivotal role in digitising the loan application process over time, which has made a positive difference in the lives of brokers and their clients throughout the pandemic. Blethyn said she foresees even better efficiencies for brokers as open banking continues to be rolled out in Australia.
"Technology is never going to replace that person-to-person contact," she said. "From a technology perspective, the way we look at it is what efficiencies can it drive and what pain points can it remove so that it puts the broker in a position where they can deliver a better customer experience in the way they engage with that customer and deliver that personal interaction.
"What we really what to be able to do is offer solutions that help the whole value chain. We have a technology roadmap that looks to engage with open banking in such a way that it will create efficiencies for both lenders and brokers at what we know are pain points in the lending process. I definitely see that those enhancements will improve the missing information request-type part of the process and requesting additional information.
"Those things are what we hear take up a lot of time for brokers - and time is money, as we know."