As demand for home loans reaches record highs, consumers are turning to mortgage brokers more than ever before. With more opportunities for new broker recruits, the industry is making sure they can hit the ground running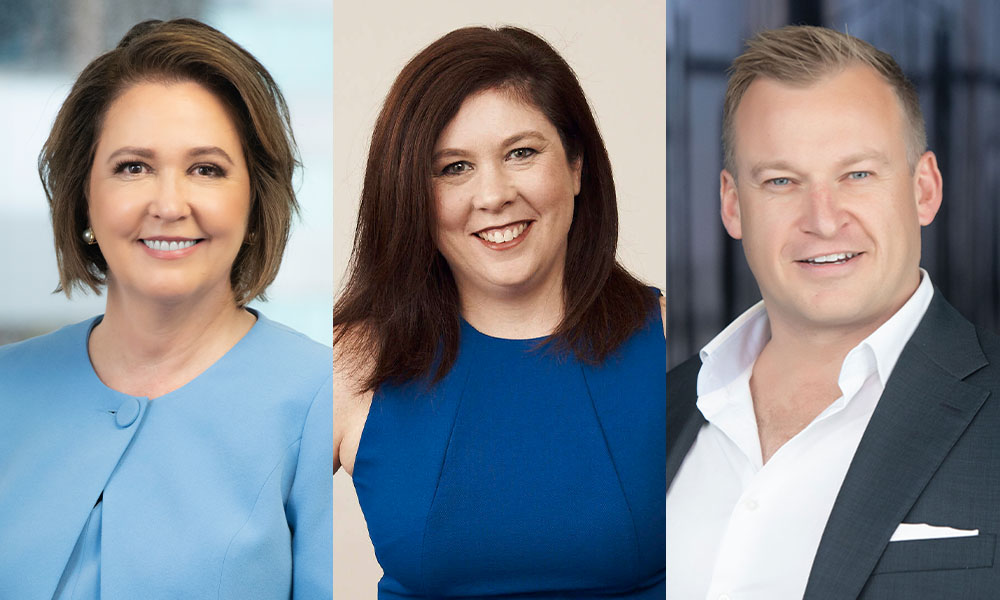 Around the time of the Hayne royal commission into banking and financial services, the number of mortgage brokers being recruited into the industry dropped. That was unsurprising given that the mortgage broking industry was under a considerable spotlight, and it was unclear what it would look like once the final report came out.
But in 2020, the figures began climbing again. In the six months to September, there was a 50% increase in the number of brokers recruited compared to the six months before. This was right at the time that COVID-19 struck, when mortgage brokers also wrote a record 60% of all home loans.
Mortgage Choice CEO Susan Mitchell says it is well known that the mortgage broking industry felt the full effects of the royal commission, but the demand for brokers now has never been higher.
"For a long time there was less love to join our industry," she says.
"The lull in new brokers bottomed out around April last year, just as the global pandemic took full effect. Significantly lower interest rates as well as government support led to a dramatic increase in availability of credit, and property markets began to soar.
"The level of demand for mortgage brokers has never been higher in its 30-year history, and most of our franchise owners are struggling to keep up with the demand.
This heightened level of interest has attracted talent from a range of other industries to come and be a part of the new growth phase of mortgage broking."
Demand grows for channel of choice
Echoing those views, Specialist Finance Group aggregation manager Blake Buchanan says the industry is witnessing the highest numbers of bankers becoming brokers in recent memory.
He puts this down to bankers seeing that the third party channel is the "clear channel of choice for consumers", as well as to the introduction of the best interests duty, along with the superior access brokers have to various lending products, and the freedom they have to operate their own businesses. COVID-19 would also have allowed would-be brokers the extra time to plan their businesses and complete the relevant coursework.
"With broker market share increasing, COVID driving up the number of trans-actions, and awful SLAs negating some efficiency, there is a present need for more brokers," Buchanan says, but he adds that he does not necessarily think the number of new recruits will go up.
"I think we are moving through the peak of volumes at the moment, and as SLA matters are resolved and the seasonal decline for EOFY arrives, we will see brokers come back to comfort levels, meaning that the current broker levels will be maintained at present levels for the short to mid term."
Pointing to the amazing service that brokers offer customers, in terms of the education and guidance they provide, 86 400 home lending lead Melissa Christy says it's no wonder the industry continues to grow. But it's no secret that new-to-industry brokers face some tough challenges when they first start out.
As a lender, 86 400 is aware that brokers who are new to the business will need to learn new systems, understand numerous lenders and their products, and absorb a lot of different information.
"Brokers may need guidance if they're working through an application and an unforeseeable event appears; in this case they can work with their BDM to create a solution for the customer," says Christy.
86 400 has BDMs in every state, operating both through digital channels and in person to keep the smartbank's broker networks up to date on the latest news, highlights, accreditations and processes.
It also runs online training days and provides online resources such as step-by-step guides and serviceability calculators.
Christy encourages existing brokers to share their own experiences as new brokers come into the business.
"It's important that they understand the basics and are constantly providing a great customer experience," she says. "Experienced brokers have seen several scenarios, and it is essential they take up any opportunity to educate their new brokers on a deal they are working on."
Support for new broking businesses
Starting a new business in itself comes with challenges, like where to begin when it comes to bringing in customers. Mortgage Choice boasts 30 years of helping brokers run successful small businesses, and provides support with marketing, sales, technology, credit skills and business management.
Mitchell says that while the level of business for mortgage brokers has never been higher, the amount of support required to capture the opportunity is significant.
"We know how to build your customer base and market your brand; we can teach you to plan for scale and how to break through in a competitive environment and build market share by ensuring that you have access to the full range of support required to be successful in this industry," Mitchell says.
With more leads and more consumers coming through the door than ever before, Mitchell says Mortgage Choice is seeing franchisees recognise that now is the time to recruit new broking staff. In recent months, the aggregator has seen an increase in enquiries to the HR team about how to create more targeted job ads or campaigns to find stronger talent.
"In this environment there will be a quicker return on the investment in staff, so grab the opportunity to scale up while it lasts," she says to experienced brokers who are considering hiring.
"We have found a lot of success in recruiting new brokers with little to no industry experience that have come from service industries. The ability to delight clients is an absolute must for a new broker, and there are experienced operators in this space in a range of industries outside of finance."
Opportunities abound
Saying that the first two years are always the hardest, Buchanan adds that new brokers need resilience, and the ability to invest in your business is crucial. Finding the right mentor is also really important; he says a new broker should be prepared to invest in a great mentor who can review and approve files before submission.
"A mentor who can assist with business structuring, marketing and other crucial areas of business is a big plus," Buchanan says. Specialist Finance Group does "deep dives" with new brokers when they first join and then aligns them with an existing group so they can learn the ropes and write volumes sooner.
"If I were starting out today, one of the very first things I would do is establish or join a network of like-minded professional industry people and learn as much as I can from them," he says.
Moving forward, Buchanan says there continue to be opportunities for those who choose to make the most of them.
"This industry is about high standards, commitment, consistency, hard work and a lot of resilience," he says. "If you have those attributes, among others, with an unwavering desire to help people, then you will find opportunity abounds in this industry."
While new-to-industry brokers do have certain challenges to face, Christy assures them that there is plenty of support out there, from BDMs to broker support teams and the lenders themselves.
"Customer loans can be complex, but as long as you communicate what is happening to all parties involved, then a solution can be found to ensure it all goes smoothly up until settlement," she says.
Observing the market's need for mort-gage brokers, as well as 86 400's own plans to work with more aggregators, Christy says she expects the industry to keep growing.
"Based on our numbers, and with 86 400 looking to pick up more aggregators, it is likely the number of brokers in Australia will increase. With simpler digital application methods, and with rates at an all-time low, it is a great opportunity for brokers to work in an industry that is always changing," she says.