Brokers remain a key focus for Citi over the coming months as it prepares to be bought by a major bank. Head of mortgages Matt Wood explains why the move is exciting and what else the bank is working on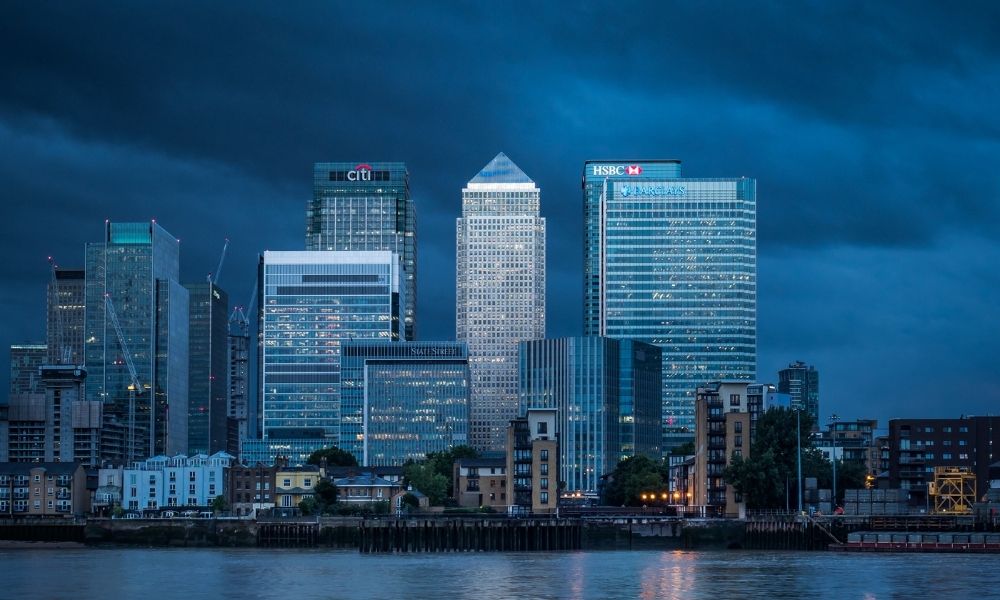 "We are very much business as usual" – that's the message Citi wants to get out there to mortgage brokers as it waits to complete its transition to NAB.
As part of Citi's global strategy to exit the consumer banking business in the Asia-Pacific, on 9 August NAB and Citi revealed they had reached an agreement that the major bank would buy out the consumer business side of Citigroup, including more than $12bn in loans and $9bn in rental deposits.
For brokers who submit loans through Citi and have clients with existing home loans at the bank, there is not much immediate change. If anything, Citi says the buyout will be a positive and exciting step for the bank.

"Transitioning to one of Australia's big four banks is an exciting move, and Citi looks forward to what the future will bring," says Citi's head of mortgages, Matt Wood.
"Through partnering with NAB, Citi knows there is going to be a strong investment in our mortgages business, which will only be good for customers and brokers. NAB is a big four with a huge presence and great reputation in the broker space, so we hope to be able to leverage their investment, particularly in the digital space."
The sale is not expected to be completed until March 2022, and until then NAB will remain a competitor just like any other bank. Any new and existing mortgage applications will continue as per standard processes, and clients can continue to use Citibank Online as well as the mobile banking services, and call Citi's BDM teams or call centres.
Following the sale, there will still be Citi-branded mortgage products available to brokers during the transition period. In fact, the Citi brand will remain in place for approximately two years after the sale.
Moving to end-to-end digital processes
Although COVID-19 has certainly been a challenge, Wood says it has not had as much of an impact as he thought it might. In fact, the pandemic has forced the bank's hand when it comes to improving its offering and moving towards more digital processes.
Citi still has "some work to do" in order to have a complete end-to-end digital process, but Wood says it needed make improvements and "COVID-19 brought that to the forefront".
"We had a lead there already in my opinion; COVID allowed us to leverage the impact in pushing that forward," he says.
The bank has already had some wins. It's implemented virtual verify identification and is currently working on plans to introduce digital signatures.
Even without COVID-19 forcing digitalisation, the industry has welcomed open banking and comprehensive credit reporting over the last couple of years, which was another driver of Citi's decision to develop and improve its offering.
This led to the bank looking to remove the need for paper bank statements from its requirements and leverage as much data as it can, as opposed to asking for documentation to support an application.
The sale of the business to a bank like NAB will also help further Citi's digital advancement.
"NAB has obviously been doing that for some time now, so we look at them as probably being more advanced in that space," Wood says. "That is a big part of the excitement as to what we can enjoy as we transition under the NAB brand, and how we can leverage what they've done in their digital footprint into our business with our brokers. That's pretty exciting for us."
Meeting brokers' expectations
As Citi continues to focus on its own operations ahead of the sale, it is looking at where it can improve and support brokers better. While the bank has held up well in terms of turnaround times, it does look at deals manually, and so is investing in how it can continue to maintain those strong SLAs.
"That's our first focus, that we make sure we maintain those levels of expectations that our partners have," Wood says.
Citi is targeting 48-hour approvals for PAYG customers and 72 hours for the self-employed; new purchases will also be "the first cab off the rank".
"What we've become really good at at Citi over the last 12 to 18 months is aligning our appetite and what we're wanting to achieve and our expectations with our capacity ability in the background," Wood says, explaining that everyone at the bank knows the number of applications that will allow them to maintain adequate service levels.
"Whilst it's a lower number in terms of what the major players in the industry would be looking to target, we know where we sit from a sweet spot, and we know if we hit that number we can process it efficiently and effectively for our partners."
Another way Citi is supporting its brokers is with its strong BDM team. Working alongside brokers deal by deal, Wood says BDMs do a lot of work prior to the loan being submitted to make sure brokers' expectations are met.
As evidence of that BDM support, the bank's loan conversion rates have improved year-on-year.
"That is a great story, because getting an application is one thing, but our partners don't get paid until that deal settles, so conversion is a metric I like to see as strong as I can get it, and the BDMs play a really big part in that," Wood says.
In addition to the strong support of its BDM team, Citi offers brokers other points of difference. For instance, its wealth arm allows brokers to assist their clients with multiple transactions. As Citi's primary target is affluent customers, there is often a great opportunity for clients to diversify.

Priorities for the year ahead
With the NAB buyout being the biggest thing on the horizon for Citi, Wood says the group wants to finish the year strong. That investment into improving its turnaround time, upskilling its people and maintaining its appetite will remain key focuses.
Wood says he is committed to supporting the third party channel, particularly in light of the support they have given the bank in return since the news of the sale.
"We announced back in April that we were up for sale. We weren't able to advise the market at that time who was going to buy us, but they accepted that quite well, and they continue to support us," Wood says.
"Once they got their head around that announcement, [third party lending] actually grew in the third quarter this year, and we have just enjoyed our best month of settlements in seven years in August.
"Our broker partners have accepted the sale and continued their support and looked at what we're doing in the here and now, what we're able to provide them and what products we're able to bring to the market. They were still willing to get in there behind us and support us; that's why I'm so focused on wanting to support them by keeping to our turnaround times and meeting their expectations. I want to meet them as much as I can."
While the last year and a half has thrown up challenges for everybody, Wood says he has been impressed with Citi's broker partners, who have continued to provide exceptional service to their clients.
"What they've delivered to the Australian consumer is fantastic," he says. "I feel quite lucky from a personal point of view that we're in an industry that's doing as well as it has been, and I think a reason for that is the work our business partners and our brokers are doing."