Keap is an all-in-one CRM and sales and marketing software that can help grow your mortgage business. Here is everything you need to know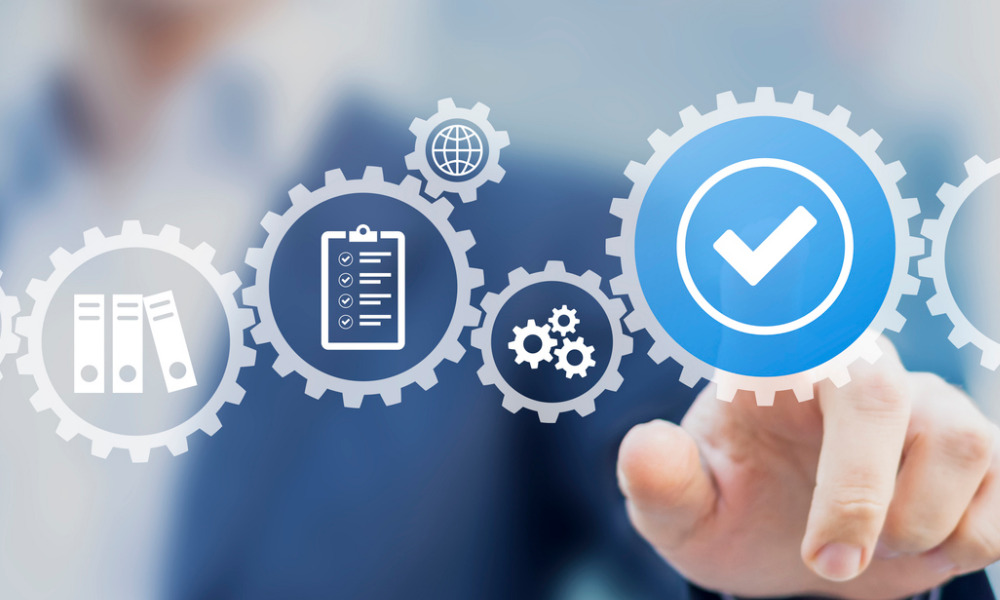 Keap is an all-in-one CRM and sales and marketing software that can help grow your mortgage business. This platform not only organizes your client information and daily work, but it also frees you up from repetitive tasks. This gives you more time to focus on striking more mortgage deals and growing your company.
But what exactly is Keap used for? What are its key features? And what are the size of the companies that most benefit from using it? We'll answer these questions and more in this Keap review.
Here is everything you need to know about Keap.
Keap is a customer relationship management (CRM) platform that is well suited to mortgage companies and businesses that are new to using CRM software. For mortgage companies looking for an all-in-one solution, Keap combines sales and marketing automation.
Aside from offering built-in invoicing and multiple payment processing integrations, this CRM platform offers checkout cart features to produce a higher volume of conversion rates and average cart values. Keap CRM's simple automations can save customers up to 10 hours per week by cutting down on manual tasks like sending email follow-ups and texts and recording fresh leads instantly.
Keap CRM is designed specifically to help grow your business, especially if you are not necessarily an expert using CRMs or sales pipelines. Once you start with a pre-built sales pipeline template, you can then automate emails, tasks, and notifications, using triggers to help you move a mortgage deal from one step to the next.
With analytics for revenue trends, email marketing performance, and list growth, Keap can help your mortgage company measure success more effectively. Keap CRM can also store all your client contact information and activity in a single place, with all interactions with contacts automatically added to your account for quick review by anyone on your team.
Keap CRM includes everything you will need to start capturing leads and moving them through your sales pipeline. After the initial process, you can finalize sales with payment processing and built-in invoicing options.
This Keap review takes a closer look at some key features:
Automation
Lead scoring
E-commerce payments
Integrations
Automation
Keap CRM can free up your time from repetitive tasks by using easy-to-build automations based on when-then scenarios. When a public form is submitted, for instance, Keap instantly sends out a notification and a confirmation email to your contact. Using Keap, you can automate anything.
This platform also has numerous pre-made templates for land-page leads, deal offers, and invoice reminders, to name a few.
Lead scoring
Lead scoring, which is available through Keap's Max payment plan, assesses each prospective client's interest based on their engagement level. This, in turn, is determined by links clicked, emails opened, web forms submitted, and tags you apply.
This customizable feature allows you to set the value or weight for all variables and remove points based on specific criteria, like when a client does not engage with a new email campaign, for instance. Lead scoring can drive revenue and increase efficiency when coupled with a sales strategy built on your team's expertise and experience.
E-commerce payments
The payment processing and invoicing tool can help you receive payment faster while also providing your clients with secure payment options. These options include PayPal, credit and debit cards, and Venmo, among other payment platforms.
Keap's dedicated partnership-level integrations with payment processors include PayPal, WePay (Chase), Stripe, EVO Payments, Nexus Merchants, and Eway. You can also increase your average cart value with promos or upsells at checkout, as well as implement abandoned-cart automations to encourage clients to return.
Integrations
Keap has integrations with more than 2,500 tools and platforms. Keap CRM's marketplace includes partner-level, certified, and third-party integrations for lead generation, pre-built campaigns, email, and specialty apps, among others.
Who uses Keap CRM?
Part of this Keap review is a snapshot of some companies that use Keap as part of their operations. They are:
Tokyo Electric Power, a Japan-based utilities organization with nearly 42,000 employees and revenue of some $54 billion
The Hartford Financial Services Group, a US-based insurance organization with just over 18,000 employees and revenue of $22 billion
Sears Holdings Corporation, a US-based retail organization with 89,000 employees and revenue of more than $13 billion
While these are some of the highest revenue-generating companies that use the platform, Keap CRM boasts numerous clients around the world that generate revenue of $1 billion or more.
What type of software is Keap?
Keap CRM, formerly Infusionsoft, is a cloud-based sales and marketing solution that offers customer relationship management (CRM), e-commerce functionalities, and marketing automation all in one space. Keap helps companies across multiple industries—including the mortgage industry—manage customer experiences and streamline sales.
Keap users can track client interactions, segment contacts, send emails, and run digital campaigns using personalized communication triggers based on customer engagement, such as opened emails and clicked links. E-commerce users can manage inventory management, payments and purchase fulfillment, and online shopping cart setup through Keap. You can also send quotes, invoices, and receipts, and track digital storefront activity.
The system's analytics and reporting tools enable you to run analysis in areas such as campaign performance, emails, and ROI data. Keap can also be accessed remotely on iOS and Android devices and integrates with Outlook, Gmail, QuickBooks, and SalesForce, among many others.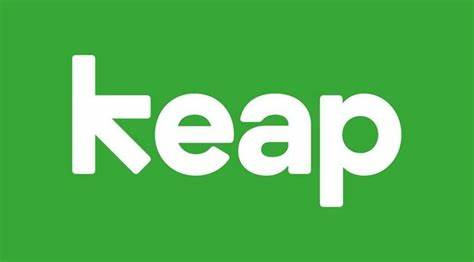 Is Keap cloud-based?
Yes. Keap is entirely cloud-based. Keap provides an all-in-one sales and marketing solution with the overarching goal of converting leads into paying customers.
Headquarters: Chandler, Arizona
Number of employees: 650+
Industry: Mortgages and CRM
Revenue: $100 million
Key people: Clate Mask, CEO and co-founder
Competitors (no Keap review is complete without a listing of the competition):
Pipedrive
LeadSquared
Monday.com
GoMax Mortgage Broker CRM
EngageBay
Zendesk Sell
With more than 650 employees and revenue of some $100 million, Keap is an award-winning software that has become one of the biggest names in the CRM space. Established 20 years ago, Keap pioneered the sales and marketing automation market (under Infusionsoft) and is now breaking new ground with Pro and Max editions.
As customer relationship management software, Keap has many features that can instantly make life easier for a mortgage business owner of any size. Whether it will work for your company will come down to how you want to connect with your clients.
We hope that this Keap review has helped you decide if Keap is the right fit. You can also visit our mortgage software reviews section for our take on other software tools for your business.
Do you have experience using Keap CRM? Share your Keap review in our comments section below.