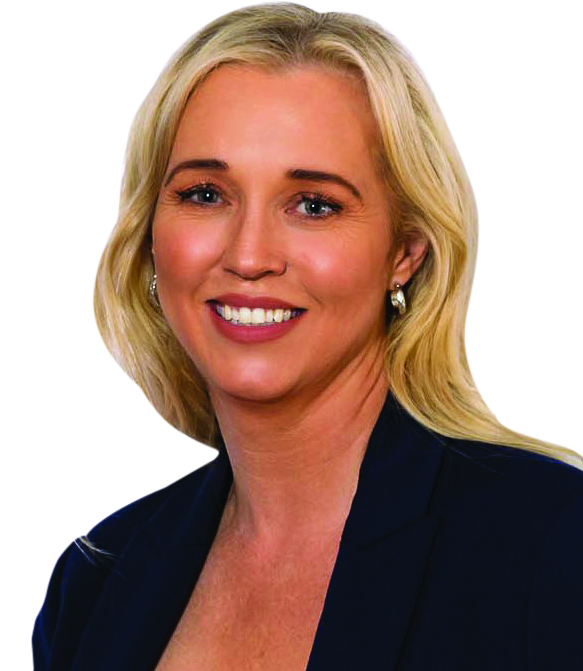 Company: Loan Market
State: VIC
Total value of residential loans FY2019/20: $167,388,252.75
Total number of residential loans FY2019/20: 384
Maintaining her title as the only female in the top 10 is Loan Market's Sarah Thomson. With a 41% increase in loan value from the year before, she puts her success down to the team supporting each other and their clients, as well as their adaptability to working from home. She feels incredibly fortunate and proud to be back in the Top 100, particularly as her team has worked so tirelessly throughout the pandemic. Agility and a positive mindset have been key, she adds.
Thomson "fell into" broking by accident after starting out as a photographer. She saw an ad for a job, and while it didn't say what it was for, she recognised the attitudes and attributes it asked for, so she applied and ended up in finance. "My strengths have always been people and numbers, so broking is a perfect fit," she says.
Working long hours as a broker and travelling long distances to clients' homes was not sustainable when starting a family, Thomson says. She soon began running her own business from home and then in a shared office space with other brokers, before branching out and opening her own office in Geelong.
"Regional Victoria where Geelong is located is a growth area, so I think the location has helped our success," she says. "But there's a lot to be said for hiring the right team. A fantastic attitude is paramount, whereas the technical skills you can teach."
Now the business has four brokers mainly dealing with residential lending, including an asset finance specialist and nine support staff. Thomson says taking on four more staff during the lockdown this year was one of the most difficult things she has done, as all the rules for onboarding new staff went out the window.
"How do new staff understand the culture and feel part of a team? How do you train? What I was really pleased to see was that the team took on more ownership – they took the lead on meetings and continued that culture of collaboration that was needed to see us through," she says.
The key to being a top broker, Thomson says, is having a strong rapport with clients and doing what you say you're going to do. "Clients want to be heard and know that you understand what they're trying to achieve," she says. "They also want to be educated along the way, which helps assure them and give them comfort in the process. Communication is always key."