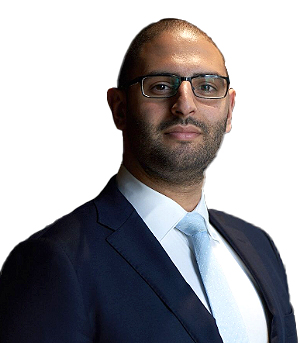 Company: Catalyst Advisers
State: NSW
Total value of residential loans FY2019/20: $157,778,000
Total number of residential loans FY2019/20: 171
Debuting in the Top 100 at number four is an impressive feat for Catalyst Advisers broker Stephen Michaels. He joined the business when it was founded eight years ago, starting out by assisting in preparing applications and providing broker support for overall client service.
Now, Catalyst has evolved beyond just mortgage broking into a much larger business with a number of different verticals, including middle market/institutional debt advisory, investment management and direct non-bank lending. They cooperate as a single team, enabling them to provide a wide range of solutions to the same pool of clients.
"It's not unusual for us to be sourcing capital for a client's business and simultaneously restructuring the business owner's personal finances," Michaels says. "Last month our advisory business was engaged by an ASX-listed company to restructure their corporate facility, and I was brought in by the CEO to help refinance his and his management team's personal mortgages. I don't think any other brokerage has more to offer in terms of diversification."
While many businesses struggled this year, Catalyst's business model meant it fared better than others. Michaels focused on doing all he could for his clients, calling his entire loan book and offering assistance with repayment pauses and access to government-backed SME loans, ensuring clients understood the stimulus measures available to them. The business also saw growth in its partnership channel; its B2B referrer base of developers, real estate agents and accountants grew as the credit landscape became more complex.
"These referrers all know the difference a good broker can make, so we were able to increase volume without having to advertise or pay away referral fees," Michaels says. "I'd say the growth of this channel and the ongoing dedication to our existing clients – which accounts for the majority of our volume – were key drivers of success this year."
Michaels says the key lesson he's learnt this year is to accept what you can't control and get busy on what you can. "Between the royal commission and the pandemic, it's tempting to focus on a whole bunch of macro factors, but I found it far more effective bringing the strategy back to the job at hand: how do we continue to improve the service we provide to clients? If we look after them, they will look after us," he says.