Client service and rapport is key for any broker trying to grow their business, says this client director from Pitcher Partners Finance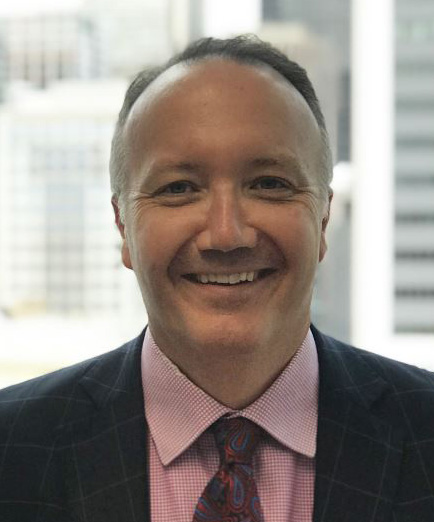 After working in banks for more than 20 years, last year Jason Fallscheer was presented with an opportunity that would give him the chance to open up more options for his customers. Now, as a client director at Pitcher Partners Finance, he has written more than $93m in commercial loans.
"Having always had relatively secure jobs with one bank's range of products, it was time for me to do something different and build something new," Fallscheer explains.
The in-house debt advisory and finance broking business was established in 2019 in Pitcher Partners' Melbourne practice to assist clients and friends of the firm in navigating the funding landscape and getting the best possible outcomes when sourcing debt.
Fallscheer says the support from the business, acceptance from key clients and encouragement from his aggregator all led to his success in this year's listing.
"And knowing that when building a business you need to work harder than ever before and that requires support and understanding of your partners and family," he adds.
Understanding the value of a diverse portfolio, Fallscheer says brokers need a balance across equipment finance, commercial property and home loans. Forty per cent of his loans over the last 12 months were for equipment finance, and commercial property made up another 20%. The rest was split evenly between debtor finance, unsecured lending, SME finance and development.
In the commercial space as a whole, Fallscheer notes that interest rates have never been lower, and he has seen no signs of banks withdrawing their support for business. In equipment finance, in which he wrote a significant portion of his loans, he says rates remain competitive, but the government's incentive to buy assets and receive an instant tax write-off has come at a time when businesses are trying to preserve cash.
In facing the challenges of the pandemic, the main priority for Fallscheer is to keep in contact with his clients. He sees brokers as having an important role to play in continuing to support their clients. He is also taking this time to educate the rest of the Pitcher Partners firm about its new finance arm.
"The fact that the deal is done and we have been paid does not mean we should not continue to support our clients wherever possible, as we do not have a business without their support," he says.
For brokers looking to grow their businesses, Fallscheer says key referral relationships are important, as is the service you provide to clients.
"Clients will appreciate your help when you are delivering value and your work is thorough and well researched," he says. "This isn't always about rate, but it's certainly where most people start and finish."
Total value of loans settled: $93,600,000
Number of commercial loans settled: 24
Average commercial loan size: $3,900,000
Years as a commercial broker: 1
Aggregator: Connective