AAG Vice President Kim Smith says ensuring that non-borrowing spouses can stay in home after death of borrowing spouse has made a big difference in acceptance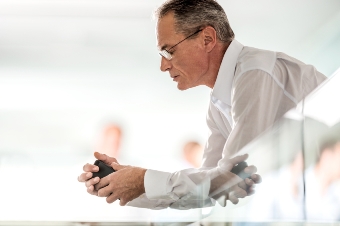 If you aren't writing reverse mortgages, you have lots of company. Volume has tumbled over the last few years as the FHA implemented new regulations designed to protect consumers. According to Kim Smith, senior vice president of wholesale lending at leading lender America Advisors Group (AAG), the changes have been for the good and help position reverse mortgages to be a growth sector going forward.
"Even with volume being down, it is a really exciting time for reverse mortgages right now. All of the industry headwinds are finally behind us," Smith said.
She said the FHA regulations, which have been implemented over several years beginning in 2010, have really helped people understand that reverse mortgages can be a legitimate financial planning product for people 62 or older.
The most recent FHA regulations:
limit how much equity borrowers can take out in the first year of a loan,
give eligible non-borrowing spouses the right to stay in the house after the death of the borrowing spouse as long as they maintain the home and continue to pay property taxes and insurance. No monthly mortgage payments are required as long as loan obligations are met,
require that lenders conduct a financial assessment with each borrower to determine that they have the ability and willingness to pay for property taxes, insurance and home maintenance.
Taken together with the softening of the real estate market a few years ago, Smith said these changes have reduced loan volume but have also given the business a much needed shot in the arm as the mainstream media and financial advisors are starting to view reverse mortgages in a new, more positive light.
"We are finally seeing mainstream media acceptance of the product and the tone has really changed. I think a lot of media was looking at the non-borrowing spouse issue and when that was solved it kind of shifted the conversation," Smith said. "We are now at a point where we have financial experts and academia talking very positively about reverse mortgages and the importance of home equity in retirement planning. All of that is providing the industry with the momentum it needs to really take off and grow."