By helping seniors benefit their quality of life, Len Ricci has closed more than 1,000 reverse mortgages in his career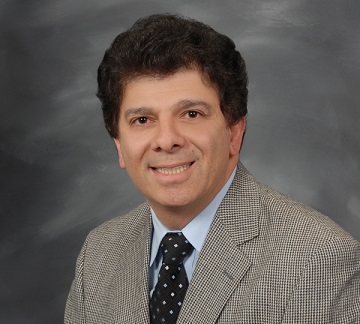 Since starting off in the industry in 1985, Len Ricci has close more than 1,000 reverse mortgages throughout the course of his over 30-year career. Closing such a high number of Home Equity Conversion Mortgages (HECM) is a significant achievement given the public's generally negative view of the Federal Housing Administration's reverse mortgage program. So, how did Ricci achieve such success? His accomplishment can be attributed to his efforts to educate the older homeowners throughout the Tri-State area about the true benefits of a reverse mortgage. Ricci has explained to thousands of borrowers and their family members on ways in which reverse mortgage can help seniors "age in place" and benefit their quality of life.
"Seniors are living longer and many are finding they didn't estimate their finances correctly for retirement. For home owners age 62 and older, reverse mortgages can help them live their lives to the fullest, from the comfort of their own home," commented Ricci. "The typical borrower I work with has spent decades building equity in their home and through reverse mortgages, they now have the financial resources available to use for anything from travel expenses to in-home medical care," he said.
The life-long New Jersey resident has been with HomeBridge Financial Services, Inc. since 2002 and is a reverse mortgage originator at their Hackensack, NJ branch. Throughout his career, he has come across many reverse mortgage myths, including the belief that hairs of reverse mortgage recipients lose the title to the home one the owner has passed away and that payments received through reverse mortgages are taxable income, none of which, as Ricci has explained, are true.
When asked about the current state of the reverse mortgage industry, Ricci said, "the implementation of Financial Assessment component by HUD, last year was a game changer for the industry, but I am pleased to say now with the passage of time, the industry has digested these changes, and is poised for great things and future growth."
From his position at HomeBridge Financial Services, Inc., one of the largest privately held, non-bank lenders in the United States, Ricci is able to match the right mortgage with the right borrower, in-line with HomeBridge's philosophy of going the extra mile to find mortgage products right for their customers' own unique situations.