Lender hopes to make a breakthrough in the reverse mortgage market with new offering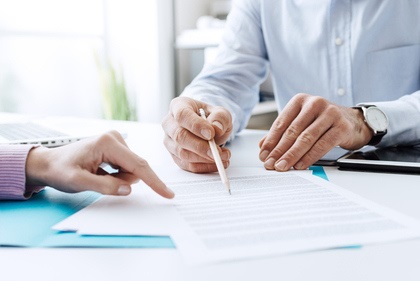 Finance of America Reverse (FAR) has announced that it will offer a new mortgage product designed to give homeowners at or near retirement a more flexible loan alternative.
The "ground-breaking" offering, EquityAvail, is a hybrid of a forward mortgage and a reverse mortgage that allows qualifying homeowners to refinance their traditional mortgages and reduce their required monthly payment for 10 years. After that period is over, the borrower is no longer required to make monthly payments. While taxes and insurance are still needed to be paid, FAR said that removing the monthly mortgage obligation "gives homeowners more financial stability and better prepares them to handle unexpected expenses."
FAR reported that, over the past 30 years, the number of seniors burdened by traditional mortgage debt has doubled to more than 40%. Last year, many homeowners took advantage of low rates to refinance their mortgage and reduce monthly payments. However, the company noted that a traditional refi could only burden senior borrowers with an additional 30 more years of mortgage payments. That is because many retirees whose incomes are dwindling will not qualify for a traditional refinance due to high debt-to-income ratios.
"Every year, more than a million homeowners over the age of 60 enter into a 30-year mortgage obligation, yet current qualification standards only require lenders to ensure borrowers can afford mortgage payments for about three years. After that, they're on their own. Then, there's another million or so individuals of the same age who are denied a 30-year mortgage altogether due to insufficient cash flow," said FAR President Kristen Sieffert. "The result is more than two million homeowners who, if given the opportunity, would have likely explored a more suitable loan alternative at this stage in life. Our commitment to helping these people is what led FAR to create a solution from the ground up that can unlock a whole new world of options."
EquityAvail is a single, fixed-rate mortgage, which can be fully disbursed at closing with a maximum loan amount of up to $4 million. Additionally, the loan has no origination fees or monthly servicing fees, and there is no minimum home value requirement to qualify, according to FAR. EquityAvail will be launched in April.
"EquityAvail is the latest example of our proven ability to innovate and create products that meet the evolving needs of our customers. It is the proprietary insights gleaned from our powerful data platform that enable us to identify gaps in the market, providing us with a sustainable competitive advantage," said Patti Cook, CEO of Finance of America.