"Now is the time to develop yourself and develop more skills and you can focus more on your craft"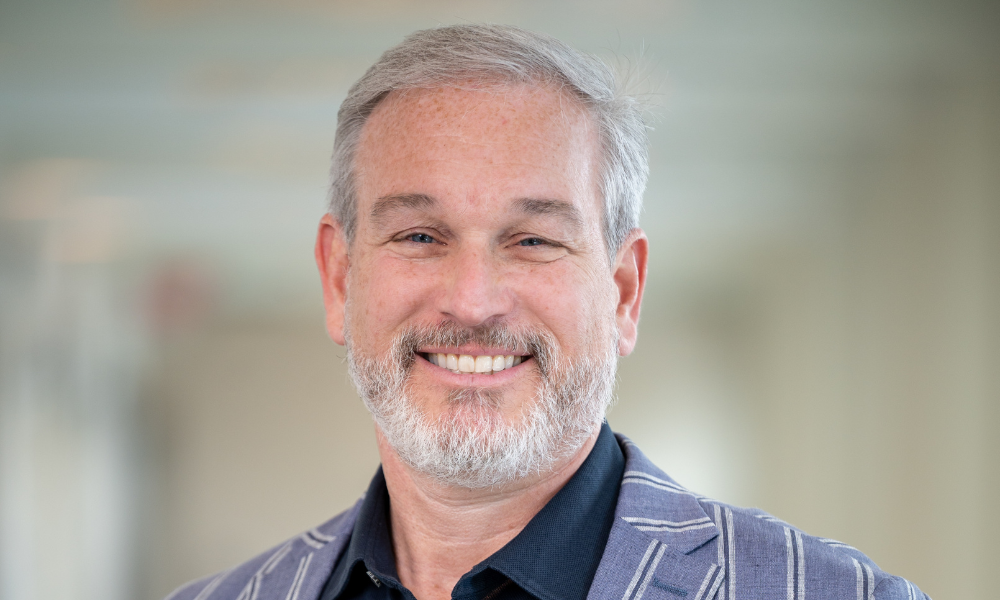 This article was produced in partnership with ACC Mortgage
When you're down, the only way to go is up.
Robert Senko (pictured) is not down. But having jumped into the mortgage business 30 years ago, he has seen his share of ups and downs - and he knows that this too shall pass.
"Everybody is a bit doom and gloom right now," said Senko, the president of ACC (All Credit Considered) Mortgage in Rockville, Maryland. "We're coming off this high from late 2020. 2021 was a banner year. The early part of 2022 was great, but now it's been a tough six months plus for a lot of firms out there. So I think it's important to create some positive perspective."
He has seen the layoffs, loan officers leaving the industry, consolidations. But in the non-QM (qualified mortgage) side, he still sees hope.
"We've opened the box and the ability for more people to get financing to get homed," he said. Whether rates are up or down, "people still need homes to live in, they still need to pull equity from their homes, they still need mortgage financing."
Staffing reality
Which is not to say he's blind to how things look at the moment.
"The harsh reality is, there's more people than the industry needs," he said. "That's a tough decision when you have some great, loyal, hard-working employees. The industry needs to find that equilibrium to support the volume. It's brutal but it's honest, and eventually they will find that you'll find the right number of employees in the industry. Capitalism is about finding that balance between supply and demand."
He joined the industry in 1992, and rode the "refi wave," before seeing rates spike in 1994 and "companies that were booming suddenly went bust. So I've seen this cycle throughout my career," he said.
At ACC he has tried to maintain a staffing equilibrium.
"We never get so big where we couldn't adjust and be nimble, but you need to have size and scale to be a formidable player," he said. "So I've tried to balance that against over hiring, over-expanding, and being nimble enough to adjust as the market conditions call for. I think that's been the hallmark of my career, being able to pivot quickly."
Looking to 2023 and beyond
He is holding out hope for next year, but especially for 2024.
"2023, speaking to all the capital markets and economists, I see improvement, you know, for the second half of the year, and 2024 could be an incredible year," he said. "I think these next couple of quarters are going to be a little rough."
While 2023 may not see a super-hot market, it will mark an opportunity to bring out the best of business.
"I think the strong survive. I think it makes the good companies better," he said of the difficult times. "I feel like through each of these cycles, I come out stronger as a company and as a leader. So that what doesn't kill you makes you stronger."
ACC is a wholesale lender, representing the more niche, non-QM part of the market, which is something that sets them apart, in a good way, from other companies that do not have the experience that ACC does.
"There are a lot of companies trying to get into it, but they don't have the expertise that companies like ours have," he said. "This is all we've ever done."
His own company is well situated to deal with the rough economic days.
"We did very well through 2021, into early 2022," he said. "Our balance sheet is healthy. But we're off, on a weighted basis, probably about 20% off our typical business. Margin compression has hurt us as well, so you're not making as much money per loan."
Advice for all
With a looming recession, he does have advice for fellow travellers in the mortgage game – and it is advice that he shared with a friend who is removed from the world of mortgages, a talented singer in his own right who is now in the band management business.
While live entertainment was suspended for ages during the pandemic, Senko's advice applies in every line of business, as we face a possible recession.
"Capital preservation is everything, capital preservation is what everybody needs to look at personally and professionally," he said. "If you've been in business long enough, you're going to have leaner periods."
Along with other advice like cutting expenses as best as possible, the remainder came down to relationships.
"Maintain all your contacts," he said. "It's also time for growth and changes. We're looking to refine some of our business practices to be more efficient and to prepare for when volume does pick up."
In fact, these days, after the craziness of the pandemic, it might just be the time to do some professional self-care.
"Now is the time for business development, to find people who are committed to the business and to the products in the space you know," he said. "Meet more realtors, find out who's there. They'll be willing to have that cup of coffee with you now. Do some more networking groups that you couldn't do because your phone was ringing off the hook and you couldn't get to those people.
"Now is the time to foster those relationships. Now is the time to develop yourself and develop more skills and you can focus more on your craft. So when the time is right, you're moving in, you're able to capture all that business and more business."
Find out more about ACC Mortgages here.