A Quicken Loans affiliate is launching a new home-search website - and working with Rocket Mortgage to streamline the homebuying process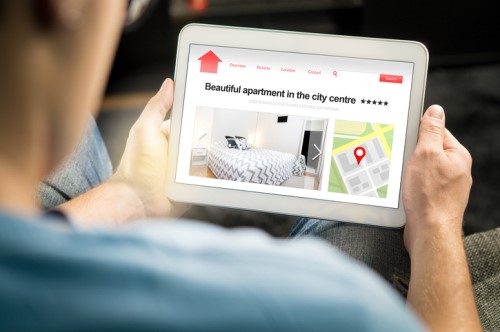 Detroit-based In-House Realty may be moving to compete with Zillow with its new re-brand as Rocket Homes.
The new name allows Rocket Homes to draw on the brand recognition of its affiliated companies – including Quicken Loans, home of Rocket Mortgage; and Rocket Loans, an online personal lender with same-day funding.
"For more than a decade, we've worked tirelessly to build one of the country's largest real estate referral networks," said Doug Seabolt, CEO of Rocket Homes. "Rebranding to Rocket Homes highlights our growth and evolution, as we are continuing to invest in a fintech-driven future. Not only is Rocket Homes infusing technology into the homebuying and selling process, we are also partnering with Rocket Mortgage to create a more seamless, streamlined experience for our clients."
As part of the re-branding, Rocket Homes has launched a new website that features home-search functionality. Along with traditional information like square footage, price, and number of rooms, Rocket Homes also provides neighborhood information such as market trends, housing supply, and the level of housing demand in areas the customer is looking to buy or sell in. The home search feature is currently available in Michigan and will be rolled out nationwide by mid-2019.
As In-House Realty, the company has been matching homebuyers and sellers with real estate agents in all 50 states for more than 10 years. Its partner agent network is one of the nation's largest, with more than 25,000 agents across the country.
"We started with the simple idea of connecting consumers with the best real estate agents in the business," said Sam Vida, founder and president of Rocket Homes. "As we grew and received feedback from our clients, we learned how complex and fragmented the real estate process was for them. So we made it our mission to create a simpler, seamless homebuying and selling experience by combining online home search, getting a mortgage and working with a trusted real estate advisor. That's what Rocket Homes is all about."