The company had a great 2018 – and it already breaking records in the new year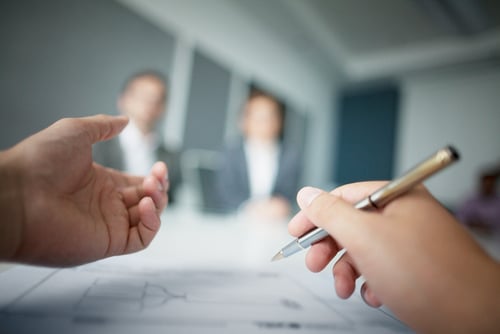 Citadel Servicing Corp. (CSC) had a great 2018, seeing over 104% growth from 2017 – and 2019 is already looking like another banner year.
"We had our biggest month ever in January – over $180 million, and it's all non-QM," said Will Fisher, senior vice president and national sales and marketing director at CSC. "Things are looking really, really bright over here. Submissions are charging ahead, and we're staffed up."
Fisher said that CSC is still hiring – and the company is searching for exceptional people.
"We're still adding account executives, but we're being picky," he said. "We're looking for the best of the best. We want folks who can show that they've got a pipeline and a decent book of business. If you can show that, we want you."
Fisher said that CSC gives its account executives the training they need to excel.
"We've got Citadel University, and we're expanding that," he said. "We have over 13 product- specific courses, so account executives can be top guns once they're out there in the field."
Fisher said that CSC's success is largely due to the company's vertical integration – the company creates the guidelines, programs, sets the pricing, underwrites, audits and services its own loans.
"If you've got that vertical integration, where everything coincides, it makes producing these loans very easy and straightforward, and our brokers are seeing that," he said. "Some brokers are trying other lenders, and what they're finding is that they're much slower, much more restrictive and they need investor approval, which slows the process way down. At Citadel, our loans don't have to go through any third party. It sets us apart in a big way."
Originators who want to learn more about Citadel can chat with CSC representatives in person at MBA's CREF / Multifamily Housing Convention and Expo, being held through Tuesday in San Diego.
Want to know more about non-prime? Will Fisher will be sharing his strategies to make the most of the non-QM space at the Power Originator Summit, April 4 at the Anaheim Convention Center. Register here to reserve your spot!