After years of laser focus on underserved borrowers, the top lender is taking the next step in the journey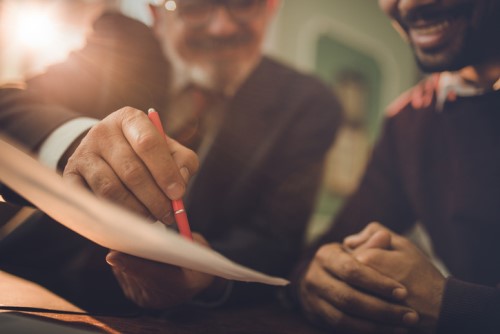 For years, Carrington Mortgage Services has built its business around serving underserved borrowers – those whose credit scores or life events make it difficult for them to obtain mortgages. Now, Carrington is taking the next step in that journey by introducing nonprime loans to its product lineup.
Carrington launched its non-agency line last week, building on its recent reduction of its minimum FICO score requirement to 500 for VA and FHA loans. Ray Brousseau, president of Carrington Mortgage Services, said that the decision to move into non-QM lending was a logical one for the company.
"Plenty of folks will express an interest this year in doing a little more in nonprime – but I suspect with many folks the motivation will be to make up for lost volume, since forecasts call for about a 30% decline in origination across the board this year," Brousseau said. "Carrington's a little different. We've been focused on delivering credit to the underserved borrower for over four years now. We've been working the underserved strategy, and we think we've got it down really well now. This is not new to us at all – so this is a normal evolution.
"Up to now, all the lending we've done has been QM. We've done a good job getting our name out there as the place to go for doing tough loans," he said. "As we've gotten better and better, it's a normal evolution for us to begin to offer the non-agency loans as well. The difference between us and others is that this isn't a part-time thing. This is what we do for a living, and we're very good at it."
Brousseau said that the addition of nonprime products to its roster will benefit both borrowers and brokers.
"We will not make a nonprime loan to a borrower who qualifies for a prime loan. There are systems in place to make sure the borrower gets the right loan for their situation," he said. "So by definition, the (nonprime) loans that we'll be making are for borrowers who wouldn't qualify otherwise. The key benefit to the borrower is that addition of credit that they wouldn't get otherwise. Our broker partners and realtor partners want, more than anything else, a consistent experience. I think one of the benefits our partners will get is that consistent experience. It's dealing with a lender who makes this their priority."
Carrington's years of experience in catering to – and educating – underserved borrowers made the company exceptionally qualified to move into the non-QM space, Brousseau said. Carrington even has a dedicated borrower-education program, MyLoanDetail, to make certain that borrowers understand their loans before they close.
"Based on the history of the firm, working first and foremost to keep borrowers in their homes … you find out what works and what doesn't," he said. "And when we kicked off our underserved commitment, our founder was very clear that we wouldn't make the mistakes of the past. First and foremost with that is education. No borrower should ever find out that they didn't understand their loan."
Offering nonprime products also means offering exceptional underwriting, Brousseau said. Unlike conventional loans to borrowers with high credit scores – which can practically be underwritten by a computer program – non-QM products require underwriting experience and deep expertise.
"There's a credentialed, professional underwriter who looks at that loan and makes decisions about the creditworthiness of that borrower," he said. "Our underwriters are very skilled at reviewing the credit and circumstances of our borrowers and making recommendations."
Andrew Taffet, chief investment officer and head of asset management for Carrington Capital Management, said that stepping into the nonprime space also meant taking a deep dive into the secondary market to make sure there was investor appetite for those loans.
"You always need the market if you're going to make the loans," Taffet said. "We've spent a lot of time through our capital markets division working through the secondary markets to make sure all potential outlets are appropriately set up."
Brousseau said that the decision to move into nonprime was consistent with Carrington's core philosophy – and the company made certain to reflect that consistency in the products themselves.
"We're very cognizant of trying to offer products that stay consistent with our beliefs and themes," he said. "You won't see any HELOC here, you won't any reverse here. It was a conscious decision to stay consistent with our core beliefs."
Related stories:
Q&A with leader at Carrington
Keeping business growing in tough times