With refis fizzling, this investor loan product is a valuable addition to an originator's arsenal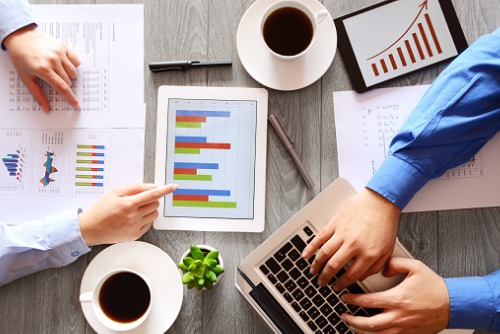 With mortgage rates climbing and refinances on the decline, it's critical for mortgage originators to add more products to their toolbox.
"While purchases continue to hum along, for a lot of traditional mortgage originators, the lack of refis is really hurting them," said Jeffrey Tesch, managing director of RCN Capital. "So they're searching for new areas where they can generate some business."
RCN Capital is a private lender that provides financing to real estate investors. The company provides financing for investors looking to purchase rental properties, bridge loans, and financing for fix-and-flip purchases. Fix-and-flip loans, Tesch said, can be a powerful addition to an originator's product arsenal.
"Fix-and-flip has been around forever, but it really didn't gain popularity until the financial crisis," Tesch said.
During the pre-crisis housing bubble, real estate investors could often realize a tidy profit on a property simply by holding onto it for a time.
"Folks back then were buying properties to gain an appreciation, without really doing any sort of improvements," Tesch said. "If you look at some of the data from 2005, '06, '07, somewhere in the neighborhood of 60% to 70% of the single-family homes that were being bought and sold within 12 months were being financed, and there was no attempt at improvement."
Post-crisis, however, fix-and-flip – selling a home for a profit after making substantial improvements – has become an increasingly profitable enterprise for real estate investors. That's where RCN Capital comes in.
"When we formed RCN in 2010, there were distressed sales and foreclosures running rampant," Tesch said. "So we thought, 'Let's start a company for investors who were taking what was often an eyesore in the community, putting some work into it and selling it again.' Fast-forward to today, when there's a single-family inventory problem. We make a 12-month loan to an investor or contractor who's buying an asset – typically a single-family home – to improve and sell."
Through RCN Capital's After Repair Value (ARV) program, the company provides financing for up to 85% of the purchase price of a property and up to 100% of the renovation costs. Loan amounts can range from $75,000 to around $2.5 million.
And RCN relies on strong partnerships with traditional mortgage professionals to make real estate investors aware of its fix-and-flip program, Tesch said.
"One of the reasons RCN spends so much time working with residential mortgage professionals is because these folks are the ones who are actually 'boots on the ground' around the country – who see the opportunities and are really the first lead generation for investors around the country," he said. "If the investor has been thinking about buying an investment property, typically that investor reaches out to the traditional mortgage professional in their community."
One advantage to brokers, Tesch said, is that fix-and-flip loans are exempt from many of the pitfalls that can throw a monkey wrench into the traditional purchase loan process.
"Because it's a commercial mortgage, the majority of all the Dodd-Frank regulations and the acronyms that come with them – TRID and all that – do not apply, because the customer isn't moving into the house," he said. "That frees up the originator to do a very simple underwrite on these deals. We're just doing an asset-based loan. I don't care if they paid their Macy's bill in 2012. That doesn't matter to me."
The swiftness with which the loans close also allows brokers to keep concentrating on traditional loans as well, Tesch said.
"The reality is that most of the transactions that we close are time sensitive – and we close them in three weeks," he said. "The mortgage professional is really pleased to add another product that doesn't get in the way of what they're already doing; it's just another arrow in the quiver."
And with rising rates making traditional loan products more challenging, Tesch said it's critical for originators to diversify their offerings.
"We spend a tremendous amount of time going around to the residential mortgage trade shows and talking to traditional mortgage brokers," he said. "As interest rates continue to climb, refinances are going to go to nothing. It's critical that the independent mortgage professional add additional products to their business model."