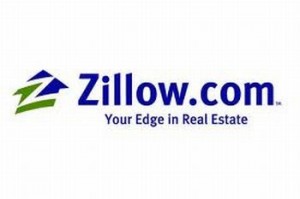 Partnership to provide visitors tools to research, shop for and compare mortgages
SEATTLE, Oct. 31, 2011 /PRNewswire/ -- Zillow® (NASDAQ: Z), the leading real estate information marketplace, today announced a partnership with AOL to bring the Zillow Mortgage Marketplace shopping experience to AOL Real Estate and
DailyFinance™ users, providing tools to research, shop for and compare mortgages. The sites' visitors will have easy access to important home financial information, such as mortgage calculators, real-time mortgage rates, and Zillow's innovative mortgage shopping experience, which allows users to compare personalized loan quotes and lender reviews, and connect directly with lenders.
"AOL Real Estate has many thousands of users who are either home owners or interested in buying a home, so we're excited to be able to offer them important financial tools and personalized loan quotes from Zillow Mortgage Marketplace," said Jay Kirsch, VP & GM, AOL Marketplace. "We'll be offering the kind of useful financial information our readers want and need, including the ability to find out how much they can afford when purchasing a home as well as the ability to track historical mortgage rates and more."
"With historically low mortgage rates, it's more important than ever for home shoppers and homeowners to understand their mortgage options and to shop around for the best rates," said Spencer Rascoff, Zillow CEO. "We're excited to bring our innovative and award-winning loan shopping experience to AOL sites. In addition to the consumer benefits, this partnership also will extend the reach of Zillow Mortgage Marketplace's network of lenders, providing them with a new, cost-effective customer acquisition channel to connect with home shoppers." Zillow Mortgage Marketplace on AOL Real Estate and DailyFinance is expected to launch in 2012.
About Zillow, Inc.
Zillow (NASDAQ: Z) is the leading real estate information marketplace, providing vital information about homes, real estate listings and mortgages through its website and mobile applications, enabling homeowners, buyers, sellers and renters to connect with real estate and mortgage professionals best suited to meet their needs. More than 24 million unique users visited Zillow's websites and mobile applications in September 2011. Zillow, Inc. operates
Zillow.com
®, Zillow Mortgage Marketplace, Zillow Mobile and Postlets®. The company is headquartered in Seattle.