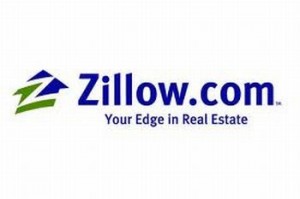 Zillow iPhone App now provides home shoppers with tools to research, shop for and compare mortgages
SEATTLE, Oct. 6, 2011 /PRNewswire/ -- Zillow® (NASDAQ: Z), the leading real estate information marketplace, today announced the expansion of the Zillow iPhone® App, the most popular real estate app on the platform, by adding the rich experience of Zillow Mortgage Marketplace. Financing is an integral part of the home-buying process and whether home shoppers are at the beginning, middle or end of the process, mortgage information is essential. This integration gives Zillow iPhone App users easy access to research, shop for and compare mortgages, without ever leaving the app they use to search for homes. "At Zillow, a significant part of our usage now comes from mobile – home shoppers are viewing more than 2.5 million homes on Zillow every day from a mobile device, which equates to 28 homes every second," said Zillow CEO Spencer Rascoff. "Real estate is inherently mobile, and our goal is to provide people with information about homes – and home financing – whenever and wherever they need it." Home shoppers use the Zillow iPhone App to search for and find homes, and connect with local real estate agents. With the integration of Zillow Mortgage Marketplace, home shoppers now have instant access to important financial information and tools whenever they need it during the home-shopping process – whether they are standing in the living room of their dream home for sale, or getting ready to make an offer. In addition to integration with the core Zillow iPhone App, Zillow Mortgage Marketplace also operates a standalone app. The Zillow Mortgage Marketplace App includes the following, which now are also available within the Zillow iPhone App:
The Payment Calculator helps consumers estimate what their monthly payment will look like for a particular home that interests them.
The Affordability Calculator helps shoppers narrow their home search to those within a specific price range.
The mortgage shopping experience enables users to request and receive personalized loan quotes, read lender reviews, and connect with a lender to start the pre-approval process with one tap of their finger.
Other updates to the Zillow iPhone App include faster map performance, and ease-of-use improvements in saving searches, filtering, and managing saved searches. The new Zillow iPhone App home screen makes it easier to access favorites, saved searches and mortgage calculators. The Zillow iPhone App and Zillow Mortgage Marketplace Apps are available for download in the App Store under the Lifestyle and Finance categories, respectively. Zillow operates the most popular platform of mobile real estate applications across iPhone, iPad®, Android™, Blackberry® and Windows® Phone 7.
About Zillow, Inc.
Zillow (NASDAQ: Z) is the leading real estate information marketplace, providing vital information about homes, real estate listings and mortgages through its website and mobile applications, enabling homeowners, buyers, sellers and renters to connect with real estate and mortgage professionals best suited to meet their needs. More than 24 million unique users visited Zillow's websites and mobile applications in September 2011. Zillow, Inc. operates
Zillow.com
®, Zillow Mortgage Marketplace, Zillow Mobile and Postlets®. The company is headquartered in Seattle.