The fourth quarter saw 22,000 mortgage jobs slashed nationwide. Which state was hit hardest? Find out here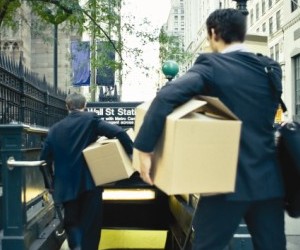 California lost more mortgage jobs than any other state in the fourth quarter as big banks slashed staff across the country.

About 22,000 mortgage employees were fired in the fourth quarter of 2013. California led the pack in job losses, with 2,997 mortgage employees getting pink slips, according to the South Florida Business Journal. Ohio was second with 2,417 jobs slashed, and Florida saw 1,657 mortgage employees looking for work.

Mortgage employees were under the gun all last year after rates jumped nearly a full percentage point. The rate spike strangled the refinance boom and big lenders – many of whom had hired extra employees to meet refi demand – suddenly saw their business dry up. During all of 2013, some 31,931 mortgage jobs were cut.

Big lenders like Wells Fargo, JPMorgan Chase and Bank of America cut thousands of jobs each. Wells Fargo eliminated the greatest number of mortgage jobs, the Journal reported.