Mark Besharaty joins with more than 25 years of commercial real estate experience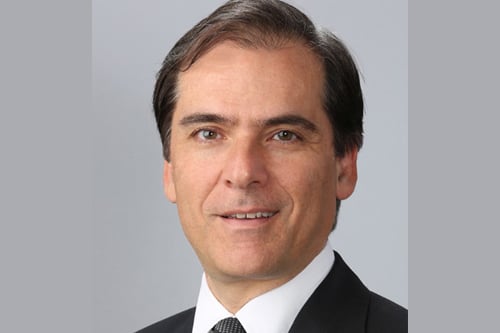 Walker & Dunlop had appointed Mark Besharaty as senior vice president and chief production officer as it plans to expand into the multifamily small loan space.
The company said it is basing its expansion on Besharaty's capabilities. Over the course of his career, Besharaty has originated more than $2 billion in overall commercial real estate volume, including $1 billion of multifamily loans.
Under Besharaty's leadership, the company plans to meet the financing needs of property owners in secondary and tertiary markets and will be particularly active in the western region, including Alaska and Hawaii. Besharaty will be based out of the company's Irvine, Calif., office.
"Mark has over 25 years of commercial real estate experience with a history of proven excellence in multifamily small loans, commercial mortgage operations, construction financing, and originations," said Don King, executive vice president of multifamily finance for Walker & Dunlop. "The multifamily small loans space is very exciting for us – it has a unique borrower profile and provides an opportunity to offer more affordable options for renters. We look forward to Mark's addition making a meaningful impact."
Before moving to his new role, Besharaty served as director in the small-balance commercial real estate lending group at Hunt Mortgage Group. In that role, he led a team of originators and analysts responsible for the origination of small-balance loans for commercial real estate and multifamily housing properties. Earlier in his career, Besharaty was a vice president at MUFG Union Bank.
Walker & Dunlop noted that the multifamily small-loan market is growing rapidly, with GSE volume rising 57.8% from 2016 to 2017 representing $10.1 billion in transactions for Fannie Mae and Freddie Mac.
Related stories:
Walker & Dunlop names new capital markets managing director
Hunt Mortgage Group to offer enhanced Fannie Mae hybrid ARM