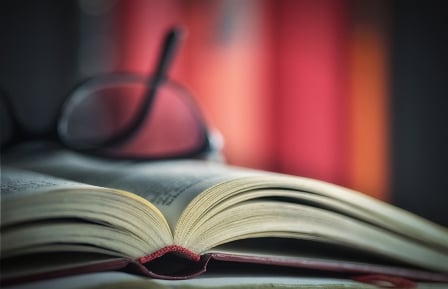 There were 13 major updates from June to July 2009, affecting loan originators, processors, underwriters and managers/owners.
If you don't read anything else, you need to read and understand the 3 biggies:
Mortgage Disclosure Improvement Act – Effective July 30, 2009
Reg Z Definition of High-Priced Mortgages – Effective October 1, 2009
Re-approval process of most FHA condos – Effective October 1, 2009
Mortgage Disclosure Improvement Act – Effective July 30, 2009
Disclosure, uniformity and comparison-shopping are the basis for this act—in fact, it defines and consolidates the information from TILA, HOEPA, HERA, EESA and Reg X and Reg Z with MDIA.
It's designed to clearly answer the questions borrowers have when applying for a mortgage and gives them the ability to compare estimates—both with your competitors rates and fees and a 2nd disclosure if the terms, fees or APR have changed by more than the tolerance levels.
MDIA requires a "waiting period" between the times when the disclosures are given, fees are paid (other than the credit report) and the closing date of the mortgage transaction.
The Federal Register specifically says that creditors are the entity that are supposed to provide the GFE's and re-disclosures. Creditor is defined as the one funding the loan. If you are a mortgage broker, you are at the mercy of the creditor/lender to send them to your borrowers.
Standardized forms now required – GFE (used for disclosure and re-disclosure) but the big addition here is a section where the consumer can use "The Shopping Chart" to comparison-shop with other lenders. The HUD 1 contains basically the same line items—but now includes the loan terms on page 3. Now the biggie, the HUD 1A – the GFE is compared to the closing costs so the consumer can easily decipher what was quoted on the disclosure versus the actual closing costs. Some of the highlights:
§
Specific days for disclosures, redisclosures and closing dates
§
Business days now defined as all days, except Sunday and Federal Holidays
§
APR Tolerances determine re-disclosure
§
Types of transactions covered
o
Purchase – Primary & 2
nd
homes
o
Condos, Townhomes, co-ops
o
Refinance- Primary & 2
nd
Home
o
Manufactured/Mobile Homes on real property
o
Mortgage Assumptions (if loan terms change)
There is a lot, and I mean a lot more here but watch out for all the mis-information out there too. Oh, and remember that the 3-day appraisal disclosure is part of this mix.
Reg Z (TILA) Revised-High Priced Mortgages
Now that all of the damage is already done, the Feds are really going to town with a bunch of Reg Z, TILA revisions in an effort to reign in those nasty, unscrupulous lenders. (You know, the ones who are no longer in the business.) There is a new category called HIGH-Priced Mortgages that can affect both conforming and government loans. Your pipeline is at stake! Effective with applications takes on or after 10-1-2009.
Considered High-Priced when APR exceeds "Average Prime Mortgage Offer Rate" for a comparable transaction as of the date the interest rate is set
Principal residences only
Applies to APR and not the interest rate
If considered "High Priced"

Analyze Ability to Repay based on largest payment for first 7 years, including other obligations
No home equity loan
Assets/Income 3rd Party verification (regardless of DU, LP of FHA findings)
No Prepayment Penalty
No Escrow Account waiver
Fannie & Freddie Allow 125's for DU Refi's, DU Refi Plus & Releif Refinance Program
When are these guys going to get it? The people who need the most help are the ones that have all of the LLPA's. I understand the need to price for risk, but come on already? By the time the product is available rates could have increased and by the time client pays all of the LLPA's the deal may no longer make sense.
§
DU Refi' & Relief Refinance for Servicers
§
DU Refi Plus – LO's can originate
§
Can now included Lender Paid MI
§
Cannot close until October 1, 2009
§
125% LTV based on appraisal
o
May still have problems due to 1004MC form
FHA Major Changes to Condo Approval Process – Starts All Over Again
Yes, you read it right. Almost all FHA condo approvals will be GONE on October 1, 2009. We will be starting from scratch with no approved projects until lenders start submitting approval packages to HUD or have their internal project approval staff start working on them. (But there will still be a bottleneck in the beginning because HUD has to review the first 5 lender-issued approvals.)
Because FHA financing on condos will come to a screeching halt for a period of time, it is imperative that Realtors understand the importance of moving those condo listings NOW. FHA buyers have to get off the fence NOW. Who knows when the project will get back on the approved list?
§
Spot Approvals are GONE
§
Only projects approved AFTER October 1, 2008 are valid
§
One-year waiting Period for Condo Conversions eliminated
§
Only FHA approved lenders or Builders/Developers can submit Condo Approval Package
o
You do the work, other lenders benefit
§
Will track FHA Loan concentration so not to have high amount of FHA loans within one project
Too many rule changes to mention here—but if you lend in an area with a large amount of condos, you may have to dedicate staff and your time to start the process or you won't be making many FHA condo loans any time soon.
FHA Enhances Energy Efficient Mortgages
Looking for a new business direction? Go Green! It's a great way to increase business and develop some great environmental PR in the process.
§
Add Cost of Energy Efficient Improvements to Purchase or Refi
o
Heating and Air Conditions
§
1-4 Family – New or existing
§
Ratios for qualifying based on loan without EEM additional dollar amount
Let your past clients, who are looking to refinance, know about this awesome program.
USDA Now Allows In-Ground Swimming Pools – But May Reduce Loan Amount
Bad news – Good news – and then Bad news again!
Bad News - Lets say the home (with an in ground pool) sold for $100,000. The appraiser values the pool at $3000. The base loan amount will be $97,000 and the borrower has to come up with $3000 extra at closing.
Good News – In-ground pools are NOW allowed—they weren't before May 28, 2009.
Bad News – Ask your local USDA about ARRA funds! What you don't want to have happen is that you "think" the swimming pool issue is okay, then find out the ARRA money is being used to fund the loan—it's an automatic reject!