Lender has partnered with non-profit Community Solutions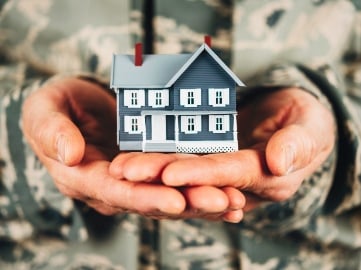 A bold ambition to end homelessness among American veterans has been launched by one of the country's largest VA mortgage lenders.
Quicken Loans in partnership with non-profit Community Solutions will aim to help veterans across the US with an emphasis on Detroit, Quicken's hometown.
"Across the country, nearly 40,000 veterans will experience homelessness tonight. This is both extremely heartbreaking and completely unacceptable," said Quicken Loans CEO Jay Farner. "We are in the business of helping people realize the dream of homeownership, and we understand the tremendous value of a place to call your own."
The initiative will include financial and operational support for Community Solutions, which works in 60 communities across the country.
"Together with Community Solutions and local partners, we will ensure that veterans are placed into permanent supportive housing, building the foundation they need to create permanent change," added Farner.
Lasting impact for veterans
Rosanne Haggerty, president of Community Solutions, says the partnership will have a direct and lasting impact for veterans experiencing homelessness.
"This partnership signifies an important step in the national movement to end veteran homelessness," she says. "Time and again it has been proven that the only way to achieve long-term success in this space is to work across groups and agencies, using data to drive a laser focus on housing. Seven communities have already achieved zero. This partnership will help many more reach that goal."