The hires come as Promontory sees strong interest in digital products from the banks and credit unions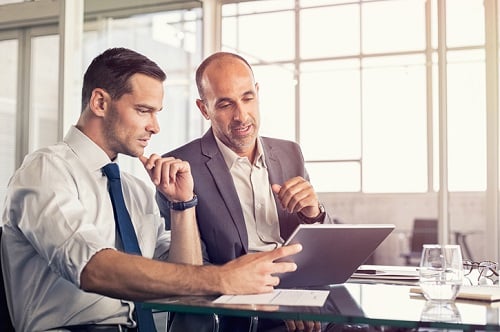 Mortgage technology and loan-fulfillment services provider Promontory MortgagePath has announced that it added three senior-level officers as part of its efforts to expand its relationship management and sales.
Paul Katz has joined the company as head of bank relations. The company also appointed Scott Stein as regional vice president of sales under its PromonTech technology unit and David Sears as regional sales director under its Promontory Fulfillment Services fulfillment unit.
A long-time executive with the American Bankers Association, Katz will now be responsible for expanding Promontory's presence in the banking and credit union space. He will report to CEO Bruce Witherell. Katz brings more than 30 years of experience in business development, state relations, association leadership, and public policy to the role. He was most recently the executive vice president of the ABA State Association Alliance.
Stein joins the company from Maxwell Financial Labs, a provider of digital mortgage cloud software, where he was the vice president of sales and business development. Earlier in his career, Stein held roles in companies including Roostify, appraisal vendor management software provider Mercury Network, and loan origination software developer Xetus.
Before his appointment, Sears was most recently a regional account executive with Gooi Mortgage, a provider of back-office mortgage fulfillment services. His experience includes senior-level sales positions with correspondent and wholesale lenders such as Platinum Mortgage, Plaza Mortgage, Michigan Mutual, and Security National Mortgage.
"We are seeing a growing acceptance and adoption of both our technology and outsourced fulfillment offerings, as well as a strong interest in digital solutions from the banks and credit unions," Witherell said. "The addition of consultative executives of the caliber of Paul, Scott, and David will accelerate this growth."
Related stories:
VantageScore appoints mortgage industry relations exec
CoreLogic taps Quicken Loans policy exec for government affairs role