Recent immigration orders and affordability were also listed as top concerns in Redfin's latest survey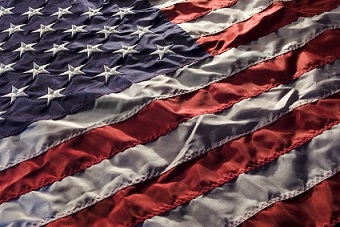 Affordable housing, racial concerns and millennials setting the tone of the housing market – these are the prevalent findings Redfin recorded from its May
survey
on those who bought or sold a home or were thinking of doing so in the past year.
An interesting trend has increased this year, as 33% said they bought a home without first seeing it in person. That's a 19% year-over-year increase and 21% increase from two years ago. Forty-one percent of millennials said they had done so versus 30% of Gen-Xers and 12% of Baby Boomers.
"Millennials are already starting to set trends in the real estate industry," said Nela Richardson, Redfin chief economist. "They are three times more likely than Baby Boomers to make an offer sight-unseen, and they're more likely than older buyers and sellers to negotiate commission savings."
The most common economic concern reported by the survey's respondents was affordable housing, as one in five said financial issues led them into looking for another home in a different metro area. High home prices also led buyers to search for a home further from the city, or to consider smaller homes or fixer-uppers.
Buyers also reported hesitation in moving to a place where most of the people have varying political views than their own. Forty-one percent of those who bought or tried to buy a home over the past year said they had hesitation, which remain the same from Redfin's December survey of the same issue. In the December survey, 46% of millennials expressed hesitation compared with 29% of Baby Boomers.
If the trend ensues, neighborhoods are at risk of becoming more politically segregated, Redfin said.\
Recent immigration issues also heavily influenced the housing decisions of the survey's minority respondents. More than half of respondents who identified themselves as East Asian American, South Asian American, Arab American or Latino said recent immigration orders affected their plans, with most of them saying they cancelled buying indefinitely, took a step back, were selling because of uncertainty or were less likely to sell.
"As millennials continue to enter the housing market, they are likely to drive changes in the way neighborhoods in our cities across the country look and feel, as well as in the way most people buy and sell homes," Richardson said. "We now know that issues surrounding affordability and inequality drove major change in our government. The results of this survey reveal how these issues are affecting the way that segments of people are spreading themselves out geographically – with some people driven to new communities in search of affordable homes, others avoiding places where the neighbors would disagree with their politics and still others holding off on putting down roots due to the uncertainty of their future status in this country."
Related stories:
Affordable housing a top concern
Middle-class minorities priced out of hot West Coast markets