Confidence among the wealthiest homebuyers rose as the stock market hit all-time highs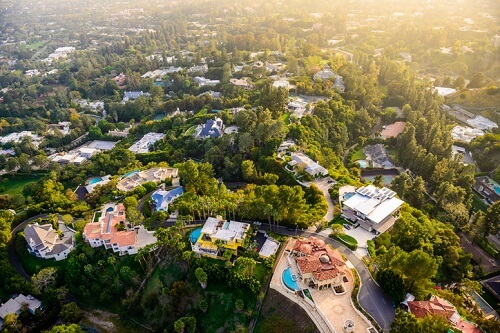 Persistent demand for luxury homes coupled with a shrinking supply pushed prices to increase in the fourth quarter, according to a luxury market report released by Redfin.
Prices of luxury homes averaged $1.76 million during the quarter, a 7.4% increase year over year. In comparison, non-luxury homes had an average price of $333,000, up 6% from the fourth quarter of 2016.
Redfin also reported a 23.8% decrease in the number of homes for sale priced at or above $1 million compared to the year-ago period. A similar trend was noted for the number of homes priced at or above $5 million, which declined 23.4% over the same period.
"The stock market hit all-time highs with gains in nearly every sector last quarter, instilling confidence among the wealthiest homebuyers," Redfin Chief Economist Nela Richardson said. "As a result, we saw double-digit growth in luxury home sales in the last months of the year."
Sales of homes priced at or above $1 million were up 15.2% from a year ago, and sales of homes priced at or above $5 million were up 13.7%.
The Sarasota and Delray Beach communities in Florida recorded the highest fourth-quarter price gains in Redfin's analysis. Prices rose 45.6% and 41.3%, respectively. Prices in San Francisco declined 12% to an average $5.03 million, the largest year-over-year decline.
"The luxury market in San Francisco slowed through 2017," said Miriam Westberg, a Redfin agent from San Francisco. "An unusually low number of initial public offerings among local companies meant fewer cash-flush buyers. Competition, and therefore prices, dropped as many affluent buyers opted to invest in the stock market instead."
Redfin's analysis tracks home sales in more than 1,000 cities across the US and defines the luxury market as the top 5% most expensive homes sold in the city in each quarter.
Related stories:
Demand for luxury homes weakened in 2017
Redfin: Luxury home prices rise as inventory shortage hits market