It seems news of mortgage job cuts is becoming ubiquitous, as two more banks announce plans to lay off employees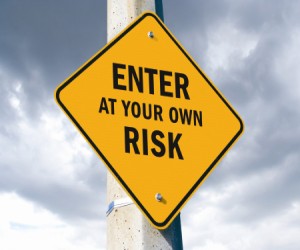 It seems news of mortgage job cuts is becoming ubiquitous, as two more banks announce plans to lay off employees.
Citigroup said Monday that it has laid off 1,000 employees in its mortgage business, according to a Wall Street Journal report. The layoffs come after anonymous sources told Fox Business Sept. 12 that the bank would axe up to 2,200 mortgage jobs by early next year.
Today's layoffs affect about 8% of Citigroup's 13,000 mortgage employees, according to Reuters. Most of the layoffs are taking place in Las Vegas.
"In response to decreased demand for mortgage originations and refinancing, CitiMortgage is eliminating some positions," a Citigroup spokesman in a statement. "These actions reflect our ongoing efforts to increase operation efficiency, adapt to changes in the marketplace, and position the business for the future." The spokesman said the bank would attempt to find other positions within the company for some of the affected employees.
Monday's layoffs are small potatoes compared to the slashing and burning going on at other banks. Wells Fargo, the largest mortgage lender in the country, has cut more than 4,000 mortgage jobs in the last few months. Bank of America has cut about 2,100, and JPMorgan has announced plans to eliminate about 19,000 positions – about 15,000 in its mortgage unit – over the next two years.
And further job pain is on the horizon, it appears. Another big bank is planning to slash jobs in its mortgage unit – but how many may not be known until next year.
An executive with North Carolina-based BB&T Corp. said last week that the bank's mortgage division is under the same stress as other big lenders due to higher mortgage rates and sinking refinance demand, according to the Winston-Salem Journal.
BB&T Chief Financial Officer Daryl Bible said during an analyst presentation last week that mortgage applications are down 30%, and the bank's total mortgage volume will fall between 10% and 15% in the third quarter. Bible added that refinancing, which recently accounted for 67% of the bank's mortgage activity, makes up only 30% now. Acknowledging that other lenders were cutting mortgage jobs, Bible said it would be 2014 "before we start to right-size the business," according to the Journal.
Bible said that the lender would be restructuring its mortgage division. Currently, the bank makes some mortgage originations in branches. However, Bible said BB&T planned to move all its originations to its mortgage banking unit, the Journal reported. BB&T spokesman David White told the Journal that "It would be premature for us to speculate on the specifics of any potential job reductions" resulting from the restructuring.

Bible said BB&T's mortgage revenue was down by 12.6% in the first half of 2013. "That said, we're still making money in the business," he added.