The Bond Exchange to offer mortgage license bonds to all members and their companies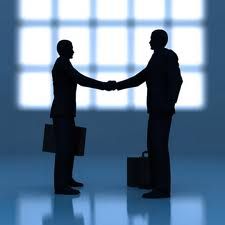 OCTOBER 16, 2012—NAMB―The Association of Mortgage Professionals has announced that an agreement has been reached with Mason Grashot of The Bond Exchange to become a Strategic Partner in offering mortgage license bonds to all NAMB members and their companies.
"NAMB Members have been requesting an exclusive provider with NAMB for bonds of all types, and I think that The Bond Exchange will be able to fill that void with their national focus on surety bonds with a specific expertise in state mortgage license bonds," said Donald J. Frommeyer, president of NAMB. "In addition, they can facilitate commercial insurance coverages such as property, general liability, workers compensation, employment practices liability, and errors and omissions insurance."
Under the terms of the partnership, The Bond Exchange will provide bond underwriting in all 50 states and will be able to coordinate services between regulators, licensees and providers consistent with a national agency. The Bond Exchange has historically positioned themselves as an advocate for the licensees by negotiating bond pricing lower than or equal to other companies in the industry.
"By concentrating on surety bonds, The Bond Exchange understands the mortgage business, respects the need for responsiveness and provides a superior level of service that NAMB members may not be accustomed to receiving elsewhere," said Frommeyer. "The relationship that this agreement now affords our membership, as a benefit and value to the Association, shows how NAMB is constantly committed to improving and helping all of our members in every aspect of their current everyday business. We are excited about this great relationship and the value that it will provide to both the Association as well as its members."