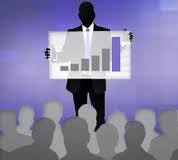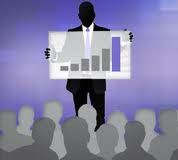 January 24, 2012 – Mortgage Cadence, LLC, a leading provider of Enterprise Lending Solutions (ELS), Default Servicing Technology and Document Services for the financial services industry, saw tremendous growth in 2011, enabling an aggressive trajectory for 2012. Due in part to the partnering of Monitor Clipper Partners and Mortgage Cadence in 2010, this acquisition allowed Mortgage Cadence to take their already-innovative technology to new heights by investing in new technology and expanding its technology offerings all while exceeding customer expectations.
By ramping up staff in 2011 with the best minds in the Mortgage Industry, Mortgage Cadence was afforded major system advancements. For one, the company deployed its private cloud in late 2010, boasting 99.999% uptime to date. In addition, Mortgage Cadence Symphony® and Orchestrator® are now delivered through a private cloud and are available immediately to clients anywhere with an internet connection. Also, both solutions now include Opus® out of the box, which enables OCR forms recognition and indexing of mortgage and mortgage related documents. Opus also supports data extraction and comes with a compare feature in the Orchestrator lending platform, which compares the data in the system to the data on the document. This is an important feature for compliance and post-closing quality assurance. Thought leader and CEO of Mortgage Cadence, Michael Detwiler, provided insight into the cutthroat nature of the mortgage industry, "Many technology providers have chosen not to evolve to meet the heightened demands of the current industry and instead update their systems only when necessary in an attempt to remain compliant with regulations and lenders' needs. By not taking the lenders' businesses beyond a manual and often disparate process, these vendors are competing in an industry that will soon leave them behind. Mortgage Cadence has left the competition behind this past year by excelling where others have failed. "
In support of the Mortgage Cadence Vision Statement, 2011 brought technology advancements that continued to surpass client expectations with enhanced functionality and usability, allowing customers to increase their revenue by expanding into new markets. As a result, these enhancements have allowed Mortgage Cadence to diversify its client base and surmount the already weakening competition. In a recent press release, Chief Operating Officer from Generation Mortgage, Mark Sohl, asserted, "The ability to leverage Mortgage Cadence will enable us to focus our time and energy on continuing to provide the superior customer service in which we pride ourselves." A similar sentiment was previously noted by a customer when speaking to the value Mortgage Cadence solutions bring to the market: "SSFCU has successfully managed mortgage complexity while maintaining company loan volume targets over the years," said David Brown, vice president of Mortgage Services for SSFCU. "When we decided to increase our operational capacity, we knew that mushrooming regulatory oversight and our paper-dominated, manual processes were obstacles we had to overcome. Orchestrator provides dynamic workflow and automation capabilities, along with business policy and compliance enforcement gains – all significant factors in our decision to partner with Mortgage Cadence."
Mortgage Cadence broke into new markets and realized Finale® Document Services as an opportunity to branch out into new territory as a stand-alone product and service. The opportunity to spin up the Mortgage Cadence document preparation and delivery division evolved out of the ability for Finale to easily integrate with any LOS in multiple channels and markets, unlike any other in the industry. In addition, expanding into new markets was a logical progression given the growth in the retail and default realms, and including the revival of the correspondent and conduit arena. Chief Legal and Compliance Officer to Mortgage Cadence, John Levonick, provided insight regarding the company's refocus on the correspondent and conduit realm, "We are excited about working with correspondent lenders to rebuild industry confidence in the conduit model. With Industry expertise, our products permit lenders to leverage technology that effectively removes the traditionally manual processes that have, historically, led to oversight problems and questionable asset quality." Mortgage Cadence understands asset quality is paramount and delivers on this key component through one single platform that supplies correspondent lenders with the tools to build and control a fully transparent, paperless process, ensuring the integrity of each and every asset.
The strides Mortgage Cadence made in 2011 have already begun to pay dividends. "The signing of numerous clients, multiple go-lives, and the expansion of the product offering are only a few of highlights from 2011. We took some risks in 2011, and I believe the rewards we are reaping are just the beginning. I am thrilled by the enormous success of our 2011 efforts and am eager to continue along that path in 2012 when our new and long-standing clients will truly reap the benefits," reflected Michael Detwiler.