The two brothers are alleged to have controlled a purported independent appraisal firm to scam mortgage lenders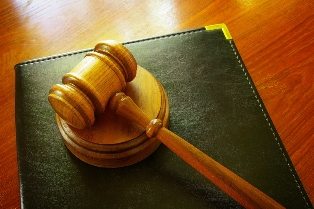 Two mortgage brokers have been charged with fraud over an alleged scheme where they operated a purportedly independent appraisal management company to broker fraudulent loans, according to the US Attorney's Office for the Northern District of Illinois.
According to a criminal information filed in federal court, brothers Steven Garcia and Michael Garcia operated American Financial Mortgage Services, a licensed mortgage brokerage. The brothers are alleged to have defrauded lenders into making loans by falsely representing that these were supported by property appraisals performed by independent appraisers.
The charges allege that the Garcias, in fact, controlled Residential Appraisal Management, a purported independent appraisal firm, through a nominee. They used the firm to steer appraisals to handpicked appraisers, including a relative of the Garcias, who would provide an appraised value sufficient to support a proposed loan.
Under Federal Housing Administration regulations, brokers are prohibited from having substantive communications with appraisers relating to valuation of properties.
The information further alleged that the brothers defrauded lenders to make loans to finance real estate transactions in which the Garcias and their nominees purchased and re-sold residences at inflated prices to unqualified buyers who then defaulted on the loans. The Garcias obtained approximately $1.9 million that was disbursed at the closings of the fraudulent real estate transactions, and another $274,000 in commissions from those deals.
Each brother is charged with one count of mail fraud and one count of wire fraud, with each count in the information punishable by up to 30 years in prison.
Related stories:
Longtime fugitive indicted over $9 million mortgage fraud scheme
Minnesota man facing 10 years for housing investment scam