Realtors concerned about fed flood insurance… US remains top destination for global corporate employees… Angelina Jolie reportedly eying DeMille estate…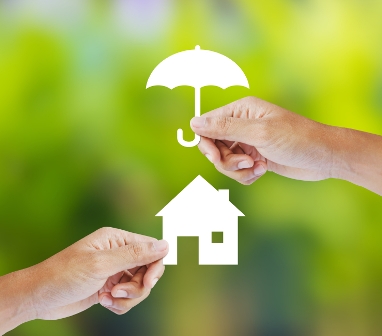 Realtors concerned about fed flood insurance
With just 6 months until the deadline to reauthorize the National Flood Insurance Program, real estate agents are warning that homebuyers may suffer if it expires.
"When the NFIP expired in 2010, over 1,300 home sales were disrupted every day as a result," noted William E. Brown, president of the National Association of Realtors.
"Flood insurance is required for a mortgage in the 100-year floodplain, but without access to the NFIP, buyers simply couldn't get a mortgage or vital protection from the No. 1 cause of loss of property and life: flooding," he added.
Brown said that the association is working with regulators and lawmakers to strengthen the program and pave the way for a private market to take hold.
Meanwhile, California's Department of Water Resources is considering pulling out of the National Flood Insurance Program, which is a mandatory insurance for those with a fed-backed home loan.
It follows a report from a research group at UC Davis which says the state is paying too much for federal coverage. The group found that over the past 21 years, there was only 1 year where California got more back than it paid in premiums, and even that was close.
"Over $3 billion more paid into the program than the state has gotten out as disaster payouts in those 21 years," Nicholas Pinter, a Geology Professor at UC Davis, told CBC Sacramento.
There is no guarantee that premiums would be lower though, as private insurers would likely provide the state scheme and officials may choose to use savings from exiting the national program to bolster flood defenses.
US remains top destination for global corporate employees
Every year, corporates around the world expand or establish their presence in international markets but the US remains the top destination for employee relocation.
A report from relocation specialists Cartus reveals that the US has held the top spot from its last survey 4 years' ago with the UK and Switzerland completing the top 3.
China has slipped in the rankings from third in 2013 to 8th in 2016 while Canada has entered the top 10 at 9; Ireland has entered at 10. France and Hong Kong have dropped out of the top 10.
Singapore, Netherlands, Germany and India remain popular destinations for corporate employees.
Angelina Jolie reportedly eying DeMille estate
Angelina Jolie is reportedly hoping to enjoy her post-Brad Pitt years in an estate that was home to a Hollywood legend.
The $25 million estate in Los Feliz, CA was home to Cecil B. DeMille, the legendary director who was instrumental in shaping US cinema. He lived there for 40 years.
The New York Post reports that the 6-bedroom, 10-bathroom home set in 2.1 acres is set to become the actress' base, although her team and the listing agent have not commented.