Housing starts slump in November… Chicago home sales at highest November level in a decade… TV exec adds $1 million a year to NYC townhouse…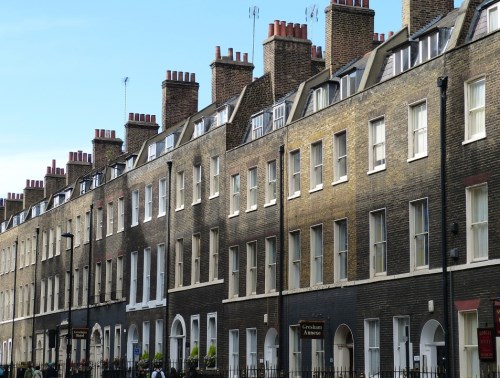 Housing starts slump in November
There was a 18.7 per cent drop in housing starts last month to a seasonally-adjusted annual rate of 1.09 million but it is not reflective of the overall strength of the market this year.

The data from the HUD and Commerce Department also reveals that total permit issuance was down 4.7 per cent in November.

"Year-to-date, single-family starts are up 9.6 percent and the overall trend in this sector remains positive," said Ed Brady, chairman of the National Association of Home Builders.

The largest drag on the November figures was in the multifamily sector which fell 45.1 per cent to 262,000 units; single-family starts were down 4.1 per cent to 828,000 on a seasonally-adjusted basis. Permit issuance was down 13 per cent for multifamily and 0.5 per cent for single-family units.

"Single-family starts declined from a robust level in October but still remain very solid," said NAHB Chief Economist Robert Dietz. "Though rising mortgage rates could be a headwind for housing, we expect single-family production to continue on a long-run, gradual growth trend. Meanwhile, the multifamily sector, which has been volatile in recent months, is expected to level off at a solid rate as that market finds balance between supply and demand."

All four regions saw a slip in starts but the Northeast was most affected, down 52.1 per cent although it was the only region to see a rise in permit issuance.

Chicago home sales at highest November level in a decade
Chicago's real estate agents sold 8,019 homes in November, up 18 per cent from a year earlier and the most sold in the month since 2005.

A report from RE/MAX reveals that the strong figures are a turnaround from October when year-over-year sales were down 5 per cent.

"It's difficult to explain why home sales were down in October but were so buoyant in November," commented Jack Kreider, executive vice president and regional director of RE/MAX Northern Illinois. "It could be that many sales transactions which normally would have been completed in October were pushed back into November. Perhaps, it was related to the election, but whatever the reason, we're delighted to see the housing market deliver such a strong November performance."

Inventory in Chicago remains tight and was 10 per cent lower in November than a year earlier. This cut days on the market to 88 days (from 92 in November 2015) while the median price jumped 9 per cent to $215,000.

TV exec adds $1 million a year to NYC townhouse
The president and CEO of A&E Networks has reaped $6 million in 6 years with the sale of her New York townhouse.

The NY Post reports that Nancy Dubuc Kizilbash and her husband bought the 4,2000 square-foot home in 2010 for $3.2 million and have just sold it for $9.4 million.

The home on W. 82nd Street is near the city's Museum of Natural History.