The Treasury secretary said he prefers a change with bipartisan legislative support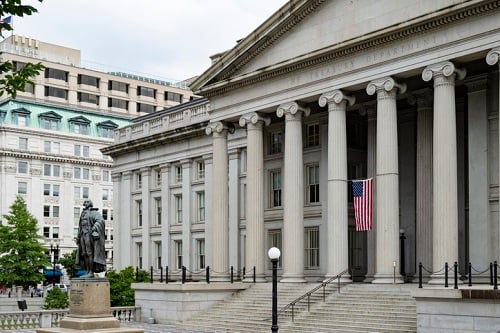 Treasury Secretary Steven Mnuchin wants Fannie Mae and Freddie Mac out of government control, saying the Trump administration wants to work with Congress on the change, according to a report by Bloomberg.
"I would like to get them out of conservatorship," Mnuchin said. "My preference would be to do something that has bipartisan legislative support."
However, the Trump administration is also looking into carrying out some changes on its own, Mnuchin said during a roundtable interview at Bloomberg's Washington office.
While Mnuchin did not give details on Treasury's potential actions, he indicated that a new director of the Federal Housing Finance Agency and securing Senate confirmation on the administration's choice will be key to its efforts.
"There are changes we will be able to make with a new director at the FHFA," Mnuchin said.
President Donald Trump is considering Mark Calabria for the role, the White House has said. Calabria is the chief economist of Vice President Mike Pence.
Bloomberg said Mnuchin's remarks may please the hedge funds that hold interests in Fannie and Freddie. These investors have called on the Treasury release Fannie and Freddie to private investors after making them set up capital buffers that would protect against losses. Such a move would bypass lawmakers as well as require Treasury to sell its stakes in the two companies.
"My overall view is on the one hand, I want to make sure there's access to liquidity and capital for consumers," Mnuchin said. "On the other hand, I want to make sure whatever we do in restructuring them, we don't put the taxpayer at risk."