The lawsuit could pave the way for punishing other banks for bad behavior tied to the recession.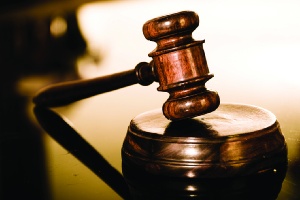 Credit Suisse Group, Switzerland's second-largest bank, has signalled it intends to fight a $10 billion U.S. lawsuit that accuses the bank of deceiving investors in residential mortgage-backed securities (RMBS) it had issued before the financial crisis.
The suit, filed by New York's attorney general, could strengthen the regulator's hand in punishing other banks for bad behavior tied to the recession.
A New York State Supreme Court justice last week rejected the Swiss bank's request to dismiss the case, in which New York Attorney General Eric Schneiderman accused the bank of misrepresenting the quality of loans underlying RMBSs sponsored and underwritten by Credit Suisse in 2006 and 2007, according to
Reuters.
"We will appeal this particular decision and continue to defend ourselves in this case," Credit Suisse said in a statement after the rejection of its request for the case to be dismissed.
Last year, the bank argued that New York missed a three-year deadline for suing, while the state countered that it had six years to file its complaint.
According to the lawsuit, investors suffered $11.2 billion in losses on the securities.
Earlier in 2014,
Credit Suisse reached an agreement with the Federal Housing Finance Agency
to pay $885 million to settle claims related to shoddy mortgage-backed securities sold between 2005 and 2007.