The company also launched a charitable foundation for military veterans and their families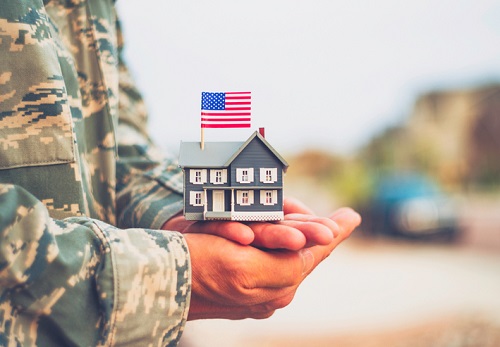 LoanSnap, a provider of AI-backed smart loan technology, has launched VA Smart Loans, a service designed to provide personalized mortgage options for service members and veterans.
Additionally, the company introduced Operation Home Foundation, a charitable foundation to support military veterans and their families as they transition to civilian life.
Using smart loan technology, LoanSnap's VA Smart Loans program seeks to streamline the Veterans Administration (VA) mortgage process. The program features interest rates as much as 0.625% lower than other loan types and no prepayment penalties.
LoanSnap enables eligible active or retired military personnel to secure a new mortgage or refinance an existing mortgage with no down payment and no monthly mortgage insurance premiums or PMI. The program offers two refinance options. Veterans with existing VA loans can refinance to lower their monthly payment with a new interest rate. Eligible service members with a non-VA mortgage can refinance through LoanSnap's VA Smart Loan program to lower their monthly payments.
LoanSnap said 1% of the proceeds from every VA mortgage will be donated to Operation Home Foundation for one year. The foundation will select a charity that demonstrates innovative and effective ways to support veterans and their families. Individuals taking a conventional consumer mortgage may also choose to have 1% of the profit from their mortgage transaction donated to the foundation.